In October 2021, 8,888 Smilesss NFTs hit the market, and it has been all smiles for the community since then. The collection unpacks the style of clothing they want to deliver as a brand: high quality, rich in color, texture, and style. Digital artist Waheed Zai reveals his past stories through his incredible artwork, sharing it with tens of thousands in the community.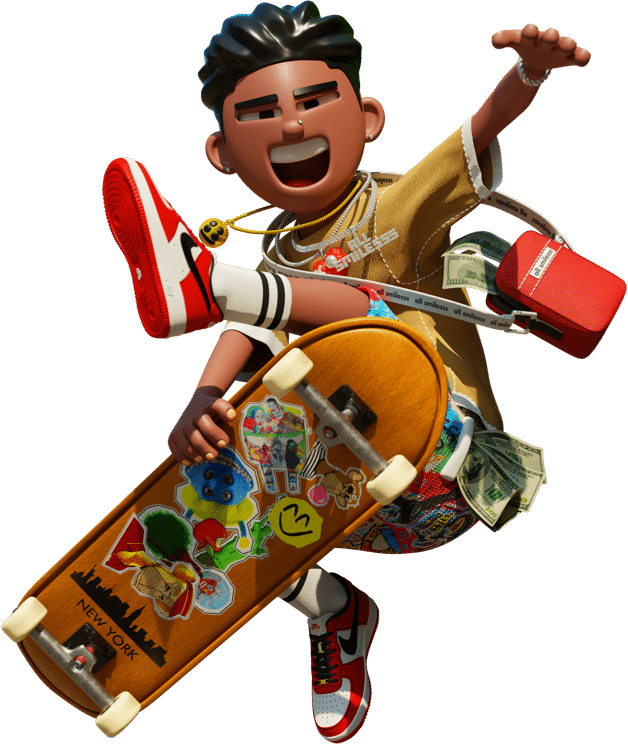 What is the Smilesss NFT collection all about?
Waheed teamed up with entrepreneur Giovanni Gussen to embark on this journey. Along with the fully doxxed team, the 8,888 pieces build off of Waheed's previous 1/1 artwork, featuring the iconic character, All Smilesss.
Both of these visionaries aim to create a community and movement that connect with their passions around real-world culture. We can see that the collection is an extension of the duo, pushing the boundaries of fashion and culture across the physical and digital realms.
The NFT reveal last year was a great success, with everyone raving about Waheed's artwork. The artist wants this collection to represent failures and successes, dreams and realities. He uses fashion as the main theme because clothes represent places, make you feel emotion, and remember an experience. That's why he combines bold colors and cutting-edge fashion with nods to emotions, places, designers, sports and hip-hop culture.
Ultimately, Smilesss aims to build a luxury streetwear brand. It should give something that people can rock and resonate within both the physical and digital realms. In addition, fashion also has the ability to connect with music, sports, and entertainment. This is where the project shines bright. The team hopes that these culture-related aspects can help them tap deeper into the community.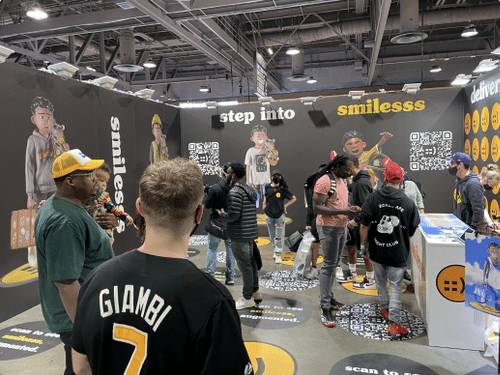 Check out these SMILEstones
Back in 2021, the team first unveiled the project to the world in ComplexCon 2021. In addition to the limited edition merch, there was an AR booth where participants can see the characters come to life. Since then, the team has been actively participating in gaming, music, TV shows, sports, you name it.
The team collaborated with Alessandro Tarabini to have a Smilesss-wrapped Lamborghini in the Lamborghini Super Trofeo World Finals. For gaming, there is an ongoing partnership with eFuse to hold esports tournaments. Furthermore, TIME studios is in the mix to create an animated series featuring this collection. Not to forget the mini hoop tournament in collaboration with round21.
Of course, the parties! The team threw their first official Smilesss party in collaboration with Deadfellaz and WarpSound in Austin, Texas. The 'LA: Smilesssfornia' event was then held to kickstart their grant initiative. And the list goes on.
With all the exciting partnerships and IRL events, the NFTs remain a focal point. Coinbase recognizes this and announced them as a Day 1 Launch Partner for their NFT marketplace. This should bring in a new wave of Smilesss fans.
With free-to-claim airdrops, limited merchandise, and meetups, the Smilesssfam is certainly having the time of their lives!
---
All investment/financial opinions expressed by NFTevening.com are not recommendations.
This article is educational material.
As always, make your own research prior to making any kind of investment.