Artist-led production studio, Accursed Share is back with an innovative NFT drop. This time, the platform has partnered with Wilmore Academy and biologist and best-selling author, Merlin Sheldrake for a never-before-seen NFT collection. Together, they will launch NFTs featuring digitally curated images of Sheldrake's studies of the relationships between fungi and plants. Indeed, the NFTs are based on the biologist's award-winning book, Entangled Life: How Fungi Make Our Worlds, Change Our Minds, and Shape Our Futures.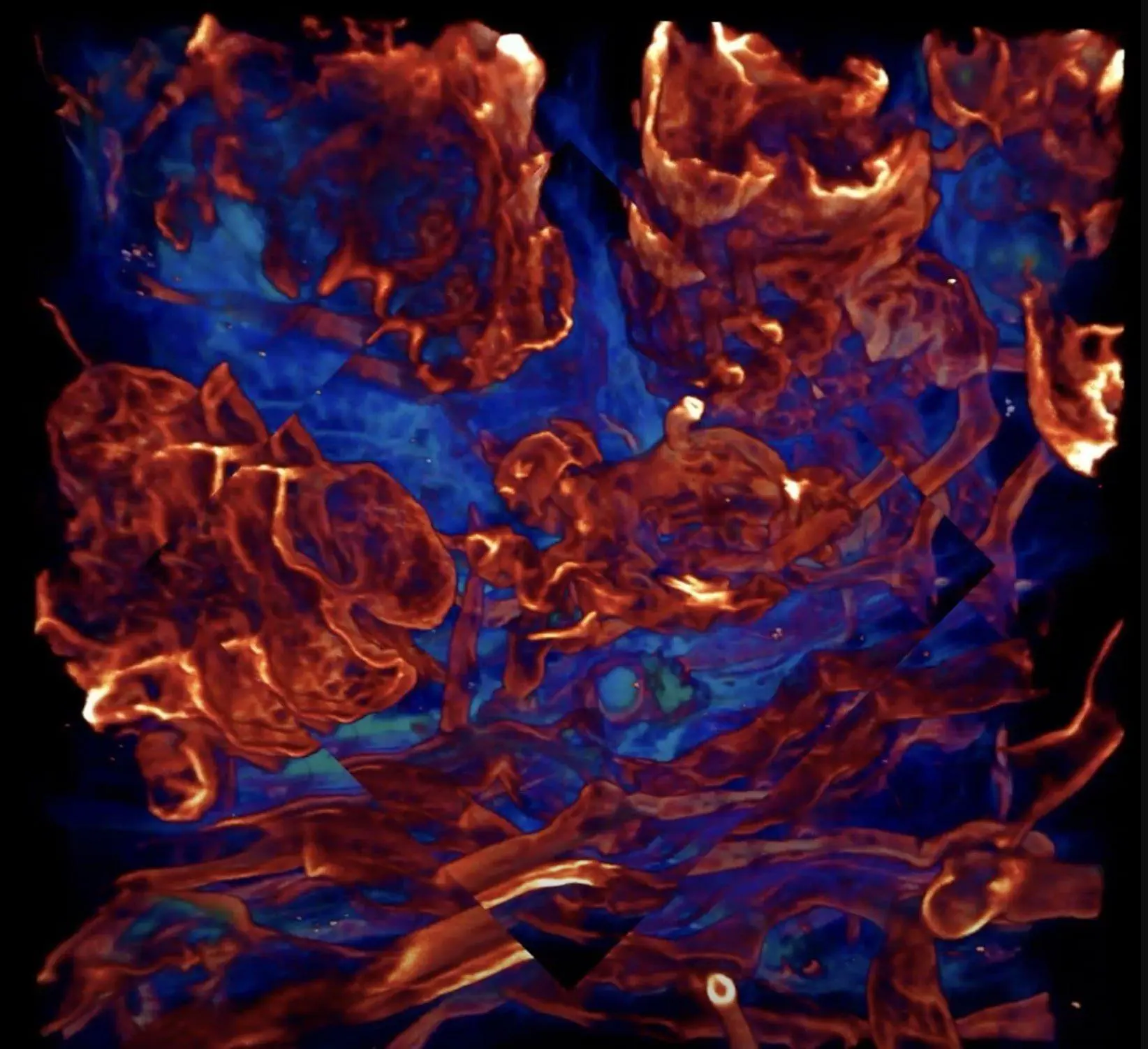 Wilmore Academy is a marketplace that brings academics to the NFT space to help them raise funds for their research. Accordingly, a part of the proceeds from the Accursed Share drop will support Sheldrake's research. Some of the proceeds will also support the work of the Fungi Foundation, a global NGO. By partnering with Accursed Share, which focuses on taking NFT art to new heights, it is bringing together art and science in a creative way. After all, as Sheldrake explains, art and science are similar in more ways than one.
"I think both art and science stem from our faculties of imagination and curiosity and wonder," Sheldrake tells NFTevening. "And the reality is that science is not an exercising, cold-blooded rationality. Scientists are and have always been creative, intuitive, emotional, whole human beings asking questions about a world that was never meant to be catalogued or systematized. Much of science involves interpreting data—often ambiguous and contradictory—and talking about findings in a language composed of metaphor and analogy, which is itself in many ways an artistic process." *
Entangled Life: Worldbuilders bridges biology with NFTs
Sheldrake is a biologist with a background in plant sciences, ecology, and microbiology. He also holds a Ph.D. in tropical ecology from Cambridge University for his work on underground fungal networks in Panama's tropical forests. In the Entangled Life: Worldbuilders NFT collection, Sheldrake explores the symbiotic relationship between fungi and plants, highlighting the key role fungi have played in sustaining life on earth. In addition, he showcases how fungi build decentralized underground networks with plants. 
"Fungal networks are decentralized—they don't have a head or brain or a heart," Sheldrake says. "You can take a fragment of a network and it can regenerate an entirely new network. They're able to solve problems without having specific places to do so as we do as animals."
He further explains that fungi live in association with different organisms. With plants, for example, fungi share a symbiotic relationship where both are essential for each other's survival. "These fungi can link plants together in networks, sometimes referred to as the 'Wood Wide Web' through which substances can pass from plant to plant."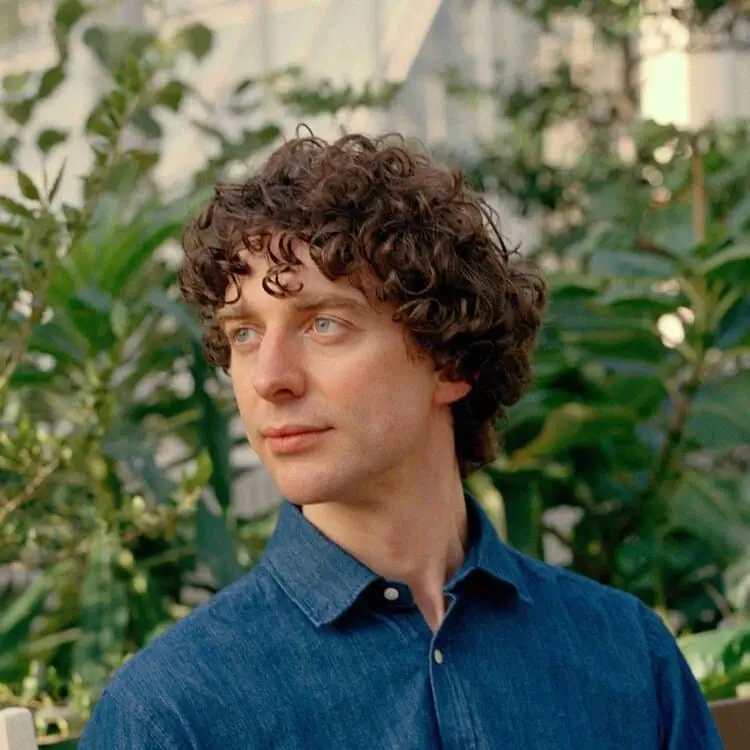 In fact, these networks are not unlike the functioning of DAOs and other establishments in Web3. A unique aspect of these fungal networks is decentralized decision making, explains John Connor, Accursed Share's CEO.
"As an organism, they're able to make decisions in a decentralized way, which is something that we're now trying to replicate with things like DAOs," he tells NFTevening. "[With] the immutability of the blockchain, everyone can see the same information, have access to the same data, and understand what's happening. So decision making can be coordinated at scale…More generally, the blockchain is an attempt, in a very fundamental way, to replicate coordination structures that already exist in other entities such as fungi."
While doing his Ph.D., Sheldrake carried out many fieldwork studies in the tropical forests of Panama, he says. There, he collected the roots of the plants he was studying. He then scanned them using a process called confocal laser scanning microscopy (CLSM). Put simply, the method uses a laser to view the samples instead of normal light. 
"The laser allows you to focus on a very precise plane," Sheldrake explains. "So you can scan down through the sample, taking multiple images, focusing at different depths. Then, you can take this stack of images, and you can render it into a three-dimensional volume, which represents the sample."
Along with this, he also stained the samples with two different fluorescent dyes—one that stuck to the plant tissue and the other to the fungus. Then, while scanning, he used two different lasers—one that "eliminated" the plant tissue and one that "eliminated" the fungal tissue. 
"So, the plant and fungal data are collected on two different channels," he adds. "[This] means that in the three-dimensional rendering that you get, you can turn down the plant material or turn up the fungal material. Essentially, [you can] look through the route and into these relationships in really amazing and three-dimensional detail."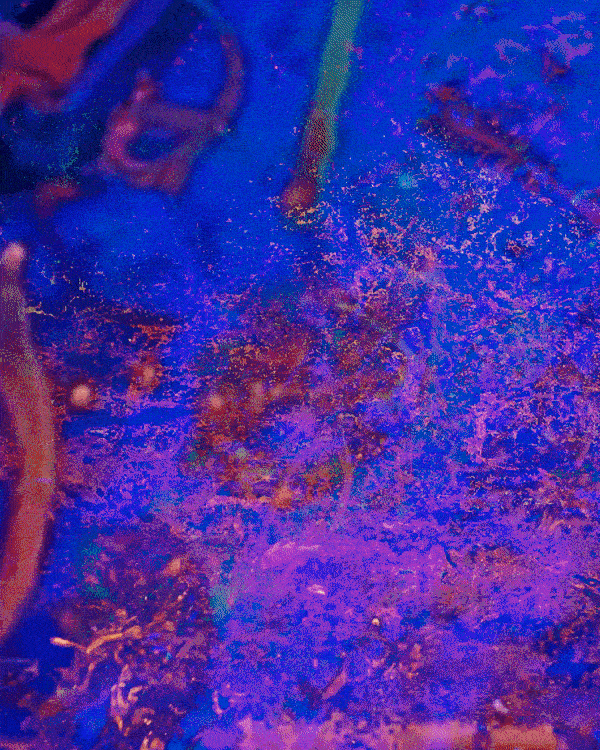 The results are stunning visuals documenting the intricate relationships between fungi and plants. Many of these are featured in Sheldrake's book as well. But, how do you translate these to NFTs? And how do you ensure this unique work resonates with the wider NFT community, especially since science-based NFTs are not yet common in this space? Well, Accursed Share had an answer. 
One of the factors that set apart Accursed Share from other NFT platforms is its focus on narrative-driven projects. In Connor's own words, "a narrative streamlines all the complexity of the DeFi space" and makes the art piece "palatable". 
"We try to take the palatability of narrative and bring it to the next level, and make it a part of the art itself," he adds. 
The same's reflected in Accursed Share's earlier NFT drop with acclaimed fashion photographer Frederic Auerbach. In this collection, the studio worked closely with Auerbach to "construct a narrative" stemming from the "connections" he has built with his many celebrity subjects. With Entangled Life as well, Accursed Share left no stones unturned in developing a strong narrative.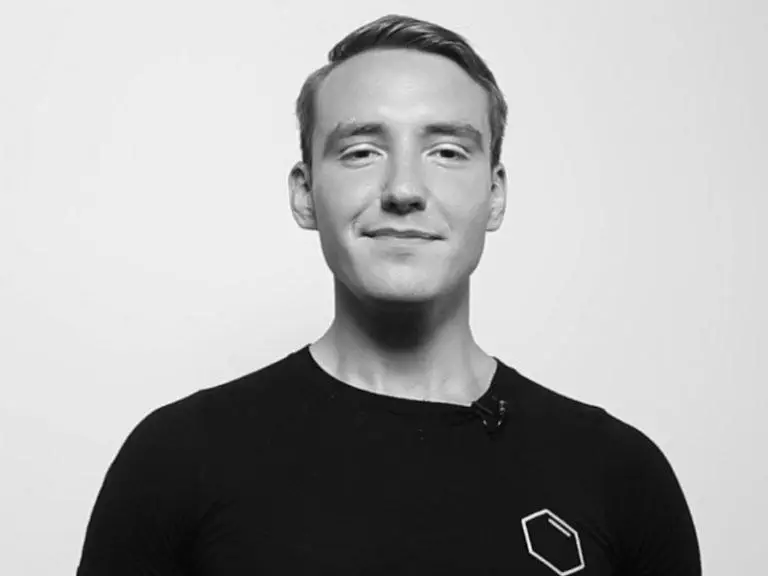 "We understood that having to educate people on why they should own one of these really beautiful, unique scans might be more difficult than presenting them with a piece of art," Connor recalls. Working with their Brand Director, Filipe Medeiros, the team decided to turn the scans into 9,950 unique video art pieces. 
"We really wanted to figure out how we could marry what Merlin is doing and his philosophical explorations with a creative aesthetic that can be adopted by the NFT space," he adds. "We iterated on a number of different visual and animation concepts that would not only look like unique art pieces but would still maintain the texture and the detail…and the scientific grounding of the original scans themselves so that people can appreciate the research side of the project."
Algorand blockchain to minimise energy consumption
One of the biggest barriers to NFTs' mainstream adoption is their environmental impact. For a project like Entangled Life, which focuses on fungi, choosing an energy-intensive blockchain like Ethereum was out of the question. 
"I was not willing to participate in NFT projects unless we could take steps to minimize the emissions associated with the minting and sale of these NFTs," Sheldrake says. 
The solution? Algorand blockchain. While their recent grant to Wilmore Academy makes Algorand an obvious choice, their eco-consciousness also made them apt for a project like this. Designed by MIT professor Silvio Micali, Algorand is a layer 1 blockchain that uses the proof of stake consensus mechanism. Apart from offering low energy consumption, Algorand is also carbon-neutral. This is because it has partnered with ClimateTrade to offset its CO2 emissions. Additionally, the network provides faster transaction speeds and low gas fees, making it a win-win in all ways.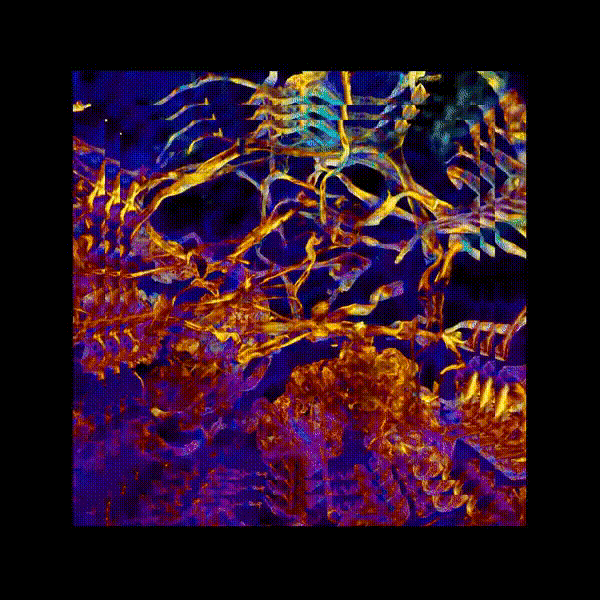 Entangled Life paints a bigger picture
Ultimately, both Connor and Sheldrake hope the NFTs push viewers and collectors to look at the world through a new lens. 
"The big picture message of this project is that there's so much wonder around us and in the biological systems. If we take a moment to appreciate the complexity of these systems all around us, it might open up our thinking in different ways," says Connor. "We hope that a project like this can bring people's attention to these structures…so that we can further contemplate what's possible with Web3, blockchain, and DAOs."
Echoing this, Sheldrake adds, "When we think about Fungi, the world looks different…these organisms can make us aware of the dense networks of interrelationship that make up the living world. And they can cause us to question what we think of as an individual organism, take us out of…our expectations, and lead us into new ways of thinking."
Entangled Life will launch on March 4, 2022, on Accursed Share, with each piece costing 55 ALGO. Besides, the first 1,000 unique ALGO addresses to mint the NFT will get a free animated NFT from the collection. What's more, Accursed Share will reward the top 100 referrers with an exclusive NFT with dynamic features.  
"We expect to work on many collaborations with academics that are doing really unique work that can be converted into beautiful art to help spread their message," Connor adds. "[In the future] people can vote with their dollars, and they can do it in a very creative way for the things that they want to see in the world, whatever research they think is meaningful, and the educational explorations that they think are important…a new dynamic crowdfunding will emerge around academic and scientific projects."
*Quotes have been condensed and edited for clarity
---
All investment/financial opinions expressed by NFTevening.com are not recommendations.
This article is educational material.
As always, make your own research prior to making any kind of investment.