​​Rae, an AI-made influencer and virtual personality, is treating her fans with a virtual portrait NFT Series. Rae is the hyper-realistic project of CGI Technology with over 500 million followers and high-profile brand partnerships like Audi.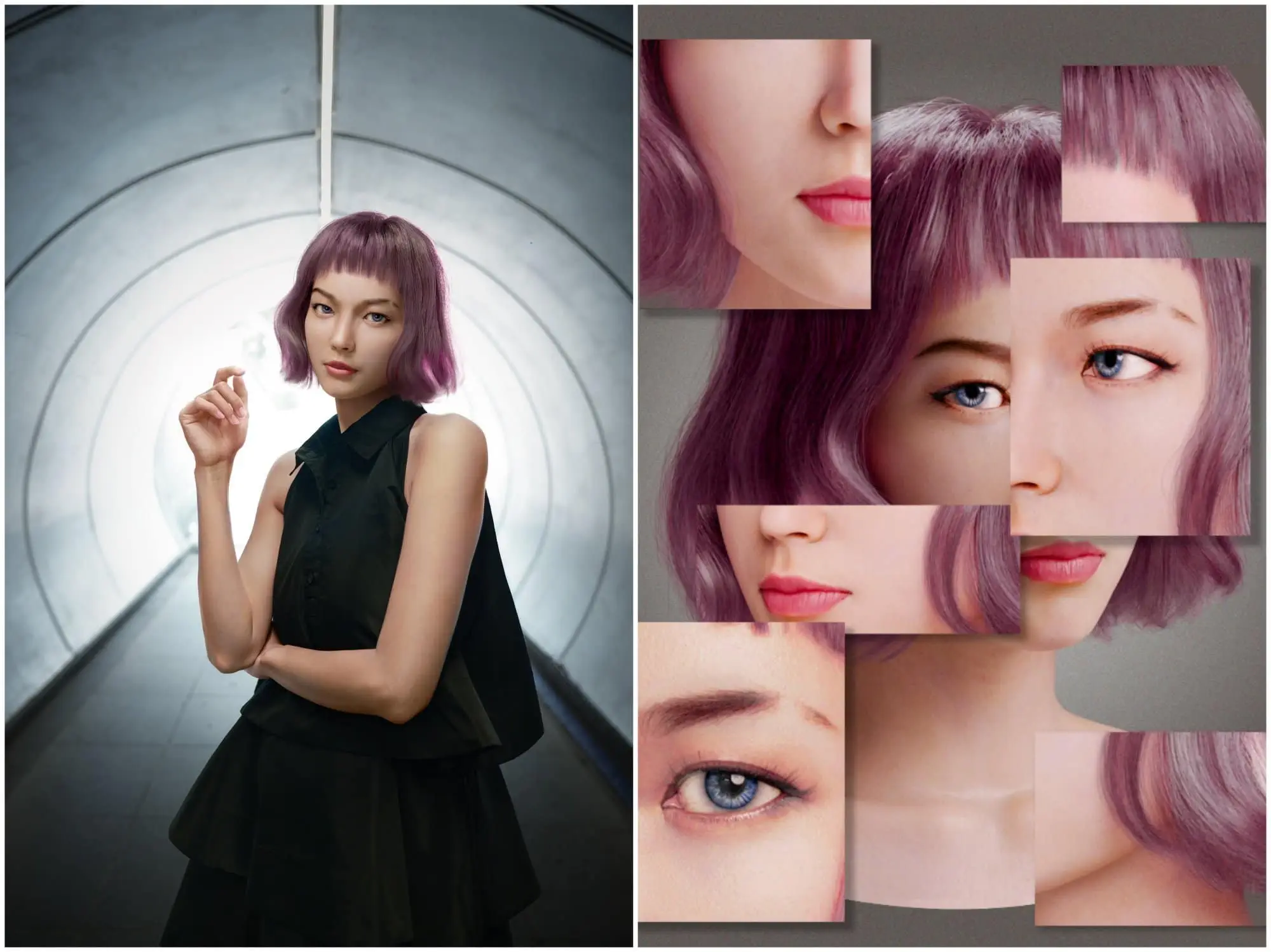 Virtual Portraits NFT Series
Aside from her pretty and nearly perfect face, the focal point of Rae is her persona as a digital artist. The artworks in her Take a Byte series are called You Lookin' at Me, Take me and Welcome to My Metaverse. All three portraits have been posted on her Instagram so anyone can view and enjoy them. 
According to CGI Technology, each artwork "references the curiosity and attention Rae has received as a virtual influencer and her exciting adventures on social media." The opening bid is set at $350 each NFT but there's a buy-now option for $3500. The NFTs also come with a fan experience in the form of an exclusive AI-generated personalized thank you message from Rae.
Future Plans of CGI Technology
AI-made influencers interacting with fans is peak meta. It gives us a glimpse into the future of Metaverse experiences. Blue-chip NFT Collectibles like CryptoPunks, Meebits and BAYC started to have traction when celebrities and NFT influencers started using them as avatars. These dynamics prove that as Metaverse advances, the need to create virtual identities will also grow. The success of Rae demonstrates how virtual personalities and brands can take advantage of the Metaverse. 
CGI Technology is also positioning Rae as an educational influencer. She will be working with Liquid, a cryptocurrency exchange platform to guide new users. Her videos and materials will cover NFTs, cryptocurrency and blockchain 101. For example, she'll give tricks and tips to set up a crypto wallet, trading crypto and maximizing NFT Purchases. 
Marisa McKnight from Liquid said: "We are excited to accelerate the digital economy by bringing together virtual influencers like Rae and her fans from the virtual world to the real world in bridging cryptocurrency and fiat. NFTs offer unique ownership online and are creating new value for our digital future."
More about Rae and the Auction 
To make Rae relatable, CGI technology armed her with a skateboard and a passion for street culture. She's often depicted as someone on the go and always looking for adventures in the urban jungle. In terms of appearance, she is sporting an edgy yet unique look. She has a standout bob in soft and natural waves in iconic shades of powder rose, purple and fuchsia. 
To balance things out, her personality is a bit on the soft side. She wears her heart on her sleeve and always shares her genuine perspectives. Finally, she is expressive, audacious and always game to try new things and push boundaries. Rae's origin remains a mystery in order to enchant the fans. 
---
All investment/financial opinions expressed by NFTevening.com are not recommendations.
This article is educational material.
As always, make your own research prior to making any kind of investment.