Yuga Labs published a list of supported PFPs for the "Second Trip" into the Otherside yesterday. These projects will be able to participate in tomorrow's highly-anticipated sneak peek into the metaverse. So, which projects did Yuga include on the list?
What PFP Collections Will Have Access to the Voyage Into the Otherside?
Yuga Labs partnered with a handful of top NFT projects outside the Yuga ecosystem to allow them access to the Otherside. The list of supported projects includes:
Azuki
Cool Cats
Toadz
Forgotten Runes
Nouns
Pudgy Penguins
Renga
Wolf Game
World of Women
Holders of these projects will be able to copy-and-paste their PFPs onto the screen-like faces of Voyagers, spacesuit-looking figures able to navigate the world of the Otherside. Further, at 11:30 EST tomorrow, participants will queue into servers before being launched in batches into a waiting zone called "Infinity Space". Once the regional servers have reached capacity, the Voyagers will then be transported into the Otherside.
What is the Second Trip to the Otherside?
The Otherside Second Trip will allow players to explore the world of the Otherside. Players will be able to walk around, test game mechanics, and get a better idea of what to expect when Yuga's metaverse goes live. The trip will also include a 2-hour long narrative storyline led by team captains Brycent, Jimmy Wong, Champ Medici, and Lowbellie. Additionally, only 10,000 people will be able to participate in the event.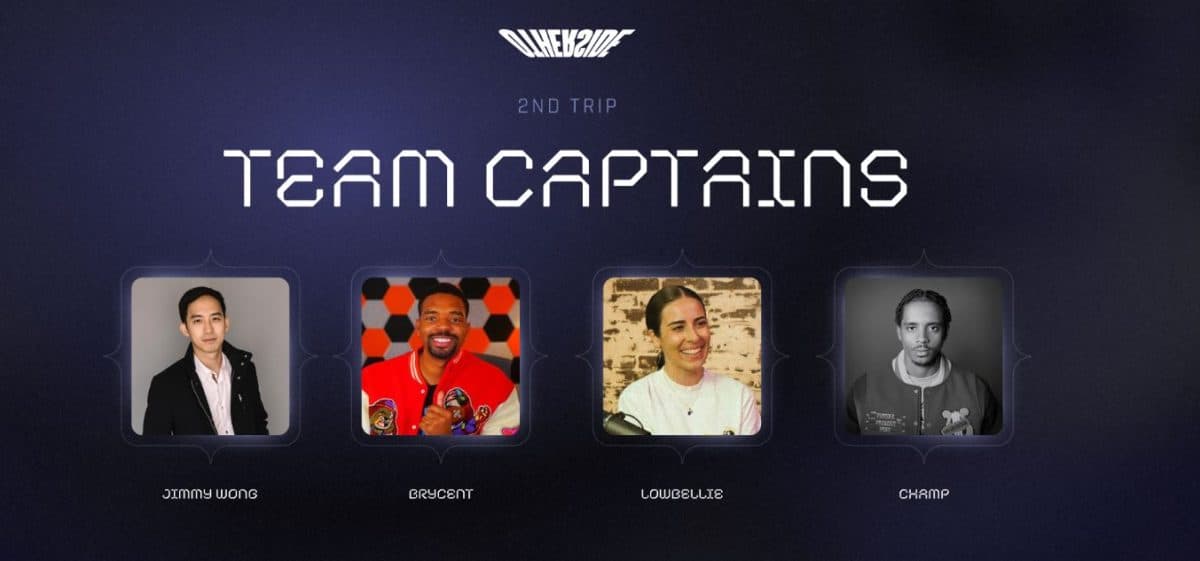 In the previous trip to the Otherside, players were dumped into a zone called the Biogenic Swamp. Then, after landing, the game directed them to a large, centrally-located stadium. Once there, they battled gigantic Kodas, creatures native to Otherside.
So, will the Second Trip live up to the hype?  Yuga holders loved the previous trip into the Otherside, and for the first time, holders outside the NFT industry-leading BAYC ecosystem will have the opportunity to see for themselves.
---
All investment/financial opinions expressed by NFTevening.com are not recommendations.
This article is educational material.
As always, make your own research prior to making any kind of investment.