Behold, motorsport fans! This season, Aston Martin Aramco Cognizant Formula One (AMF1) joins forces with the giant Crypto.com platform for a unique NFT drop. Accordingly, the launch marks AMR22, the team's latest race car set to attend the 2022 FIA Formula One World Championship.
What's more, the exclusive digital assets focus on the outstanding technical progress of this season's vehicle. In fact, this is "the biggest-ever rule-change in F1 history" – and collectors can now enjoy it too via NFTs!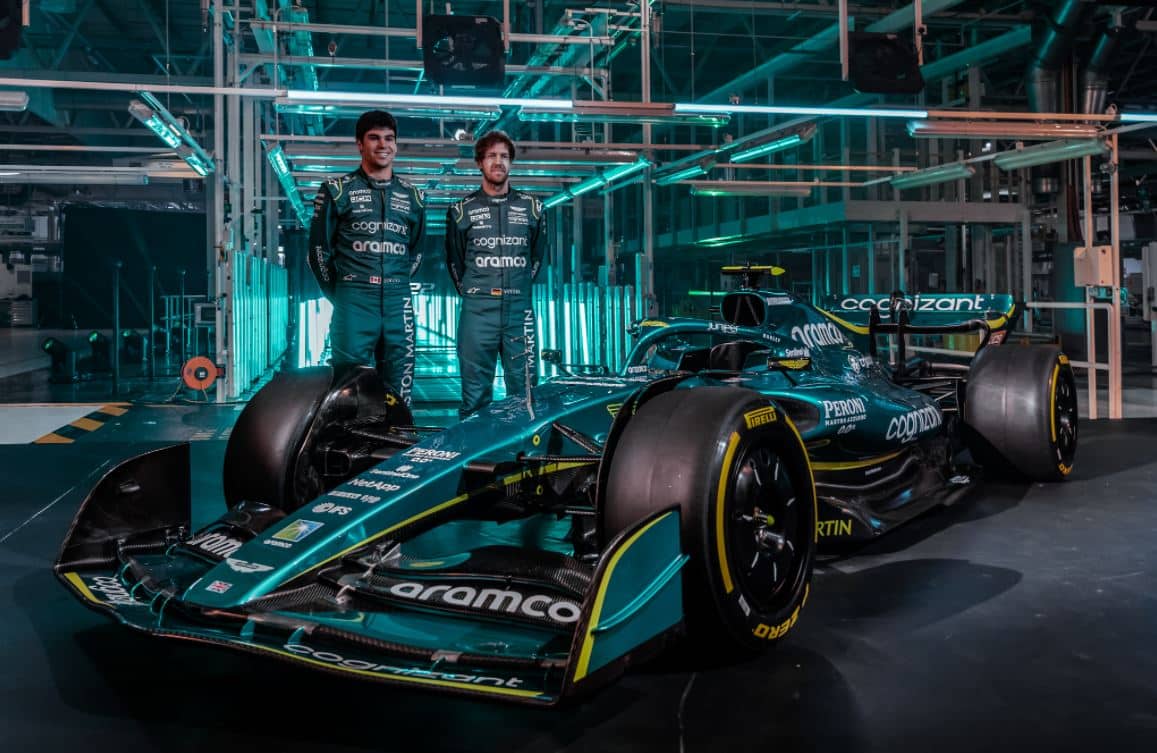 Aston Martin Aramco Cognizant Formula One & Crypto.com partner again
In order to celebrate the upcoming 2022 Grand Prix Car AMR22, Aston Martin Aramco Cognizant Formula One Team has prepared a series of exclusive digital collectibles. Each NFT represents a digital render of individual components from this year's competition car.
This is the second collaboration between AMF1 and Crypto.com. One year ago, the duo launched a collection of five different NFTs to mark the Grand Prix 2021 race. The drop was incredibly successful, amassing over $2M in sales at the time.
However, the 2022 vehicle is surprisingly spectacular. Accordingly, the team focused on improving several essential components: the front wing, steering wheel, rear wing, and the halo. These upgrades were mainly powered by significant changes in regulations for the 2022 Grand Prix season.
As a result, AMF1 has decided to offer fans an in-depth look into these historical upgrades – all stored on the blockchain. Of course, the giant platform Crypto.com will host the drop again.
"With technology and engineering under the spotlight following the introduction of this year's sweeping rule changes, we wanted to focus on the aerodynamic and engineering solutions that underpin this fascinating sport," says Crypto.com Global Head Joe Conyers III.
A sustainable, high-quality collection
Surprisingly, this year's AMF1 collectibles come in three tiers: Accelerate, Slipstream, and Velocity. Each asset unlocks surprising rewards at different price points. Furthermore, collectors who mint all four component NFTs will be able to unlock an additional exclusive asset of the full AMR22 model!
Of course, both Crypto.com and AMF1 are keen on sustainability. For example, the NFT-focused platform aims to become fully carbon-negative in the near future. Considering the huge success of their 2021 collaboration, this year's exclusive collection comes as no surprise.
"Our first NFT drop of the 2022 season builds on the foundations we established with Crypto.com NFT at the beginning of last year, when we gave fans the chance to own the first new footage of an Aston Martin Grand Prix car on-track for more than six decades," explains AMF1 Chief Marketing Officer Rob Bloom. 
The company official also revealed that every holder of the 2021 AMF1 NFT drops will be airdropped one of the upcoming collectibles "as a special thank-you."
The FIA Formula One World Championship starts on March 20th. This season, we'll get to watch four-time world champion Sebastian Vettel, as well as Lance Stroll, race for the win in the AMR22 model. Meanwhile, stay tuned for the exclusive NFT drop via Crypto.com!
---
All investment/financial opinions expressed by NFTevening.com are not recommendations.
This article is educational material.
As always, make your own research prior to making any kind of investment.