Bacardi is officially taking a shot on NFTs through a five-year Cask Finish Series. The debut piece, BACARDĺ Sherry Cask Finish NFT, is now live for auction exclusively at BacardiCaskNFT.com for two weeks only.
The spirits company is collaborating with Cam Kirk. The celebrity photographer and videographer has worked with and produced work for hip-hop artists and brands, including Nike, Gucci Mane, Estelle and DJ Khaled. Moreover, Forbes, Rolling Stone, ESPN and more recognized and published his candid and raw style of photography.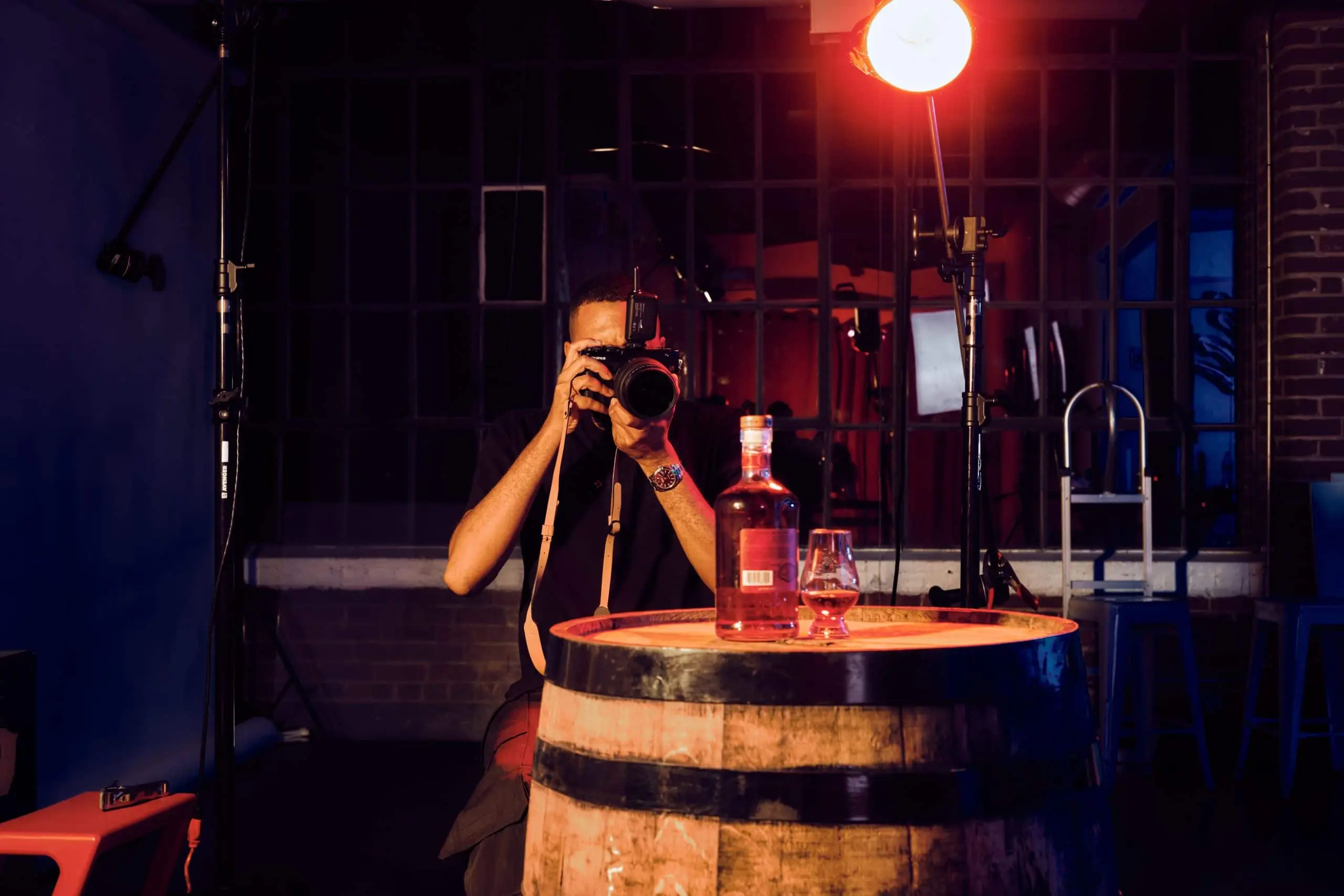 Exploring the Creative Process Behind Bacardi's Maiden NFT Offering
This exclusive one-of-a-kind piece celebrates the launch of Bacardi Reserva Ocho Sherry Cask Finish. It is the latest product innovation to join the BACARDI Premium Portfolio since it first launched in 2018. According to Kirk, the concept behind this NFT drop is to showcase the intersection of photography and the rum aging process. To capture this, he created a video interlaced with 3D effects. 
The recipient of the NFT will receive a full suite of digital assets that will include the 3D video, BTS content from Kirk's shoot, and a virtual "gift box," which includes Kirk's recommendation on everything needed to enjoy a bottle of BACARDĺ Reserva Ocho Sherry Cask Finish.
Kirk explained the creative process and symbolism behind the piece. "The NFT starts with me at my studio as I shoot the all-new BACARDĺ Reserva Ocho Sherry Cask Finish. As I move closer to the bottle, I'm suddenly drawn inside and teleported to a sun-soaked tropical island. Emblematic of the balmy Caribbean, where BACARDĺ premium rums are aged, this three-dimensional, pixelated universe is meant to give off a very digital and futuristic feel."
The narrative continues. He said, "The viewer is symbolically entering the lens of my camera for a brief moment in time, as I shoot this one-of-a-kind rare rum, harkening back to its origins, inviting discovery and celebrating the bold, beautiful flavor of Sherry Cask Finish. Once I've revealed the vibrant world that lives within the bottle, I'm transported back to my studio."
More about the Product: Bacardi Reserva Ocho Sherry Cask Finish
So what is so special about the Bacardi Reserva Ocho Sherry Cask Finish that it deserves its own NFT?
Basically, each of the Premium rums from the BACARDÍ Reserva Cask Finish series will begin with a base of BACARDÍ Reserva Ocho. Then, the liquor maker will age it under the Caribbean sun and finish for several additional months in a unique barrel that will change year to year.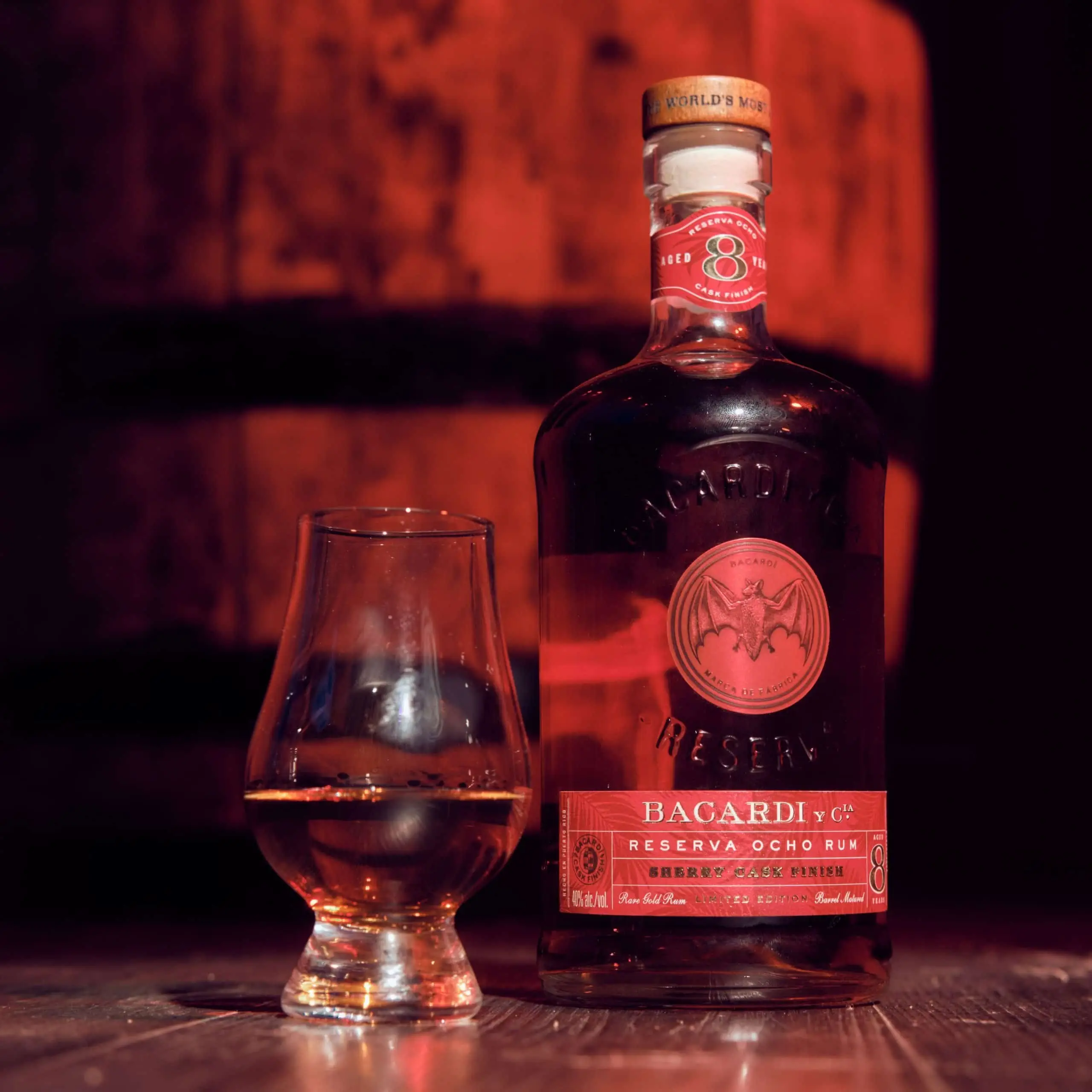 Bacardi decided to age the drink in American Oak Barrels for eight to 12 years to make this year's inaugural release special. Meanwhile, they finished it in an Oloroso sherry cask for just over two months. These additional few months in the sherry cask allow the blend to take on a sweet, smooth velvety texture with caramel, vanilla, and orange notes, along with hints of walnuts and almonds. 
So the brand feels that only an NFT can capture the exquisite process and the uniqueness of the product. 
Charity
Proceeds from the sale of the NFT will go directly to the "Backing the B.A.R." initiative. BAR is a partnership between the NAACP and Bacardi that supports Black-owned establishments pursuing liquor licenses. Supporting a greater cause was something pivotal for both BACARDĺ and Kirk when embarking on this partnership. Furthermore, both share a mutual desire to create something that dark spirits enthusiasts would appreciate.
---
All investment/financial opinions expressed by NFTevening.com are not recommendations.
This article is educational material.
As always, make your own research prior to making any kind of investment.