Guys, it's official. The BAYC metaverse, "Otherside" is coming to you this Saturday 30 April at 12 pm ET! The announcement came a few hours ago on its official Twitter page @OthersideMeta. In fact, you can also join its Discord channel now.
But behold, there's a huge crowd of anons trying to get into the Discord as we speak. To be exact, 48,574 of them are trying to at the time of writing. Many have waited for several hours to pass the bot verification, including the writer of this article.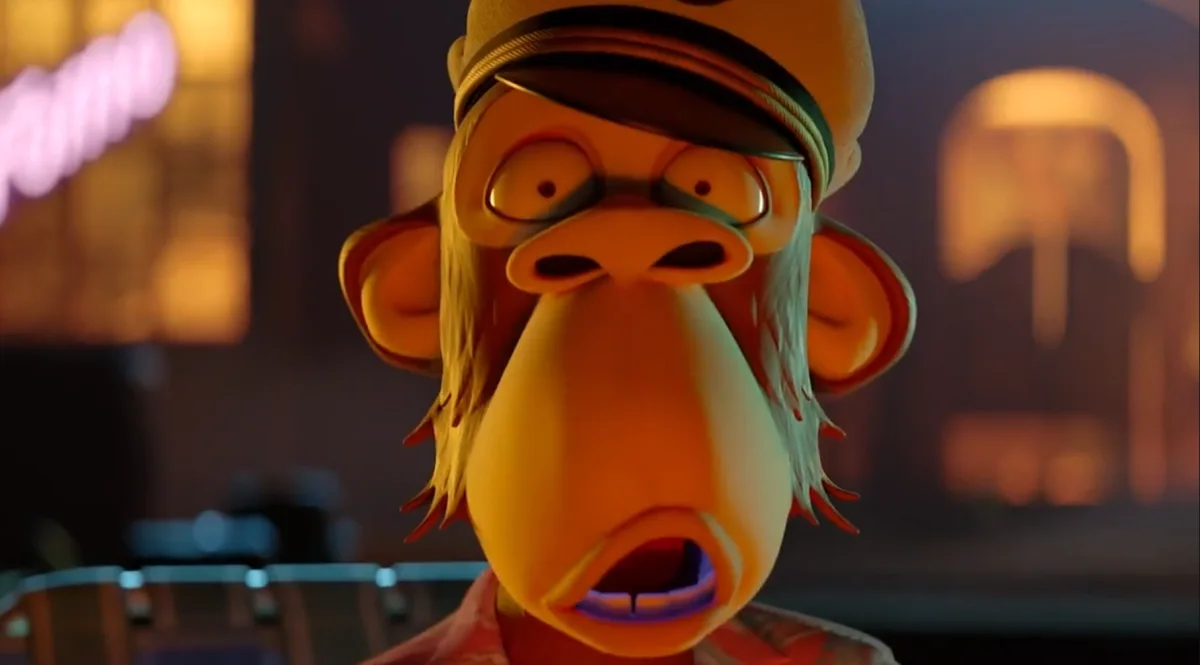 BAYC metaverse the Otherside is dropping this week and we're going bananas
For those unfamiliar, the Otherside is a brainchild of Yuga Labs, the creators behind the acclaimed BAYC NFT collection. According to the team, the Otherside will be an open metaverse RPG compatible with all kinds of NFTs. Since Yuga Labs dropped the teaser in March, speculations were rife in the NFT space.
In the 1 minute and a half teaser, a Bored Ape is seen drinking some sort of serum, bringing him into a whole new world. While bobbing along to an iconic rock song by "The Doors", several big-name NFT projects made their appearance in the film. This includes none other than the famous Cool Cats, Mutant Ape Yacht Club, World of Women, CryptoPunks, and Meebits NFTs. Given that, we can't help but speculate on the type of partnerships that these NFTs will have with BAYC on the Otherside.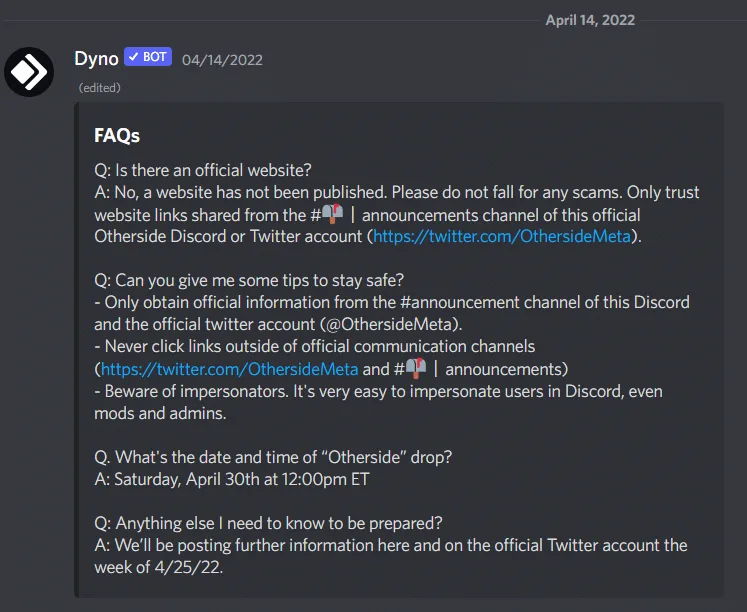 However, in the official Discord channel, there's not much info about the "Otherside" drop. Plus, there's no official website yet. The team will only reveal more details later this week.
According to a leaked pitch deck last month, the BAYC creators will put up 200k plots of virtual lands on the Otherside for sale. Accordingly, these land plots are essential parts of the meta RPG. And each plot will come with its own unique attributes such as natural resources, artifacts, and rare characters.
What would be the price of each plot? 1 ETH per plot. If the sales go through as the pitch deck details, Yuga Labs will pocket $455 million in revenue, a triple of their 2021 net revenue. As to whether the Otherside will turn out the same as described in the pitch deck, we will leave it to the team to reveal it this week.
---
All investment/financial opinions expressed by NFTevening.com are not recommendations.
This article is educational material.
As always, make your own research prior to making any kind of investment.