mmad art and Las Palmas Doradas is hosting the first solo exhibition of phygital works by emerging artist, Karina Abramova. Called Poetry for the Anthropocene, the exhibition of 2D and 3D artworks embraces eco-art activism to give back to nature. What's more, the private view of the show was complete with a series of insightful small talks. The topics ranged from tech and ecology to art and activism. 
Here's all you need to know about the mmad art exhibition by Las Palmas Doradas: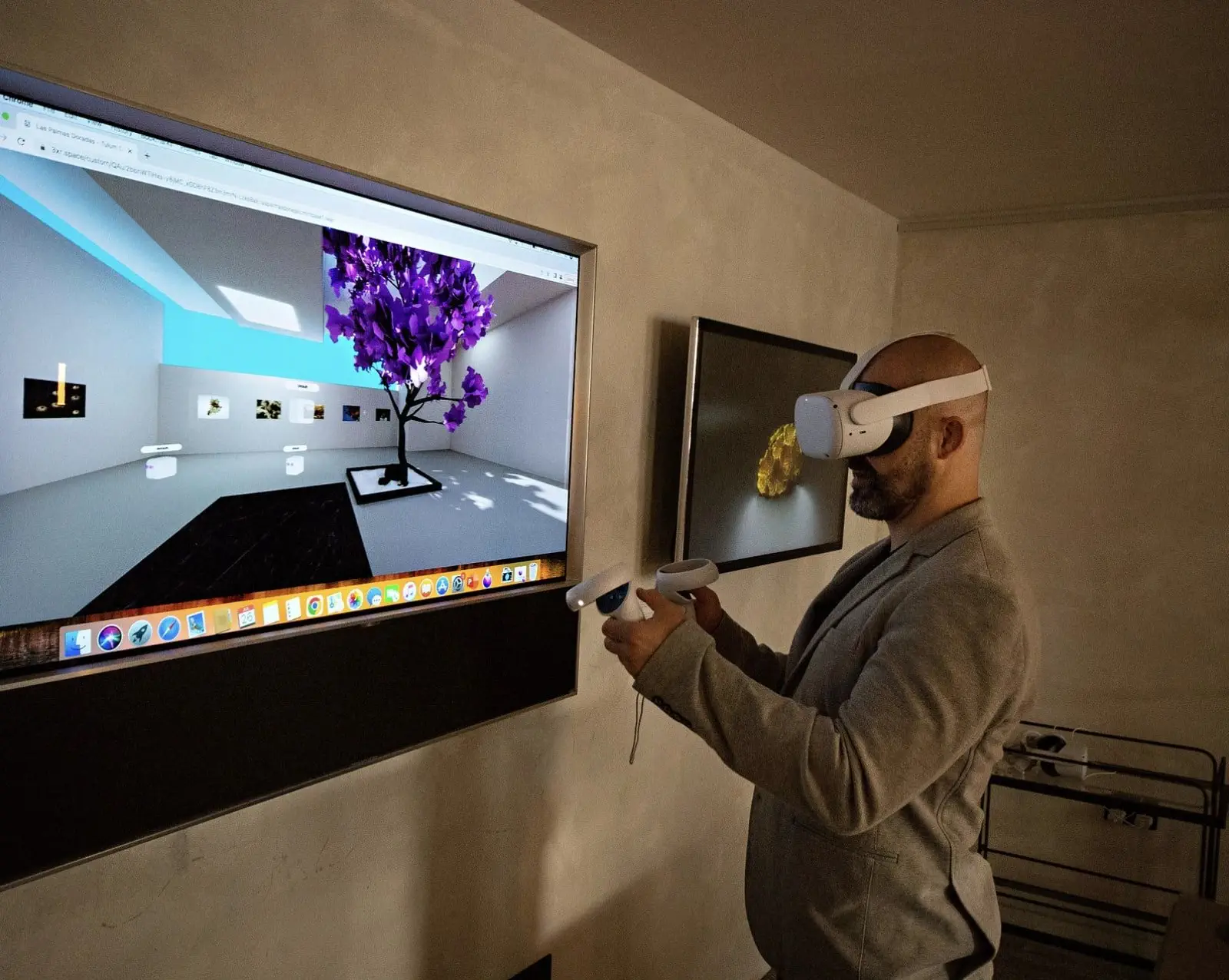 About Las Palmas Doradas by Karina Abramova
A phygital project, Las Palmas Doradas explores the relationship between humanity, nature, and technology. Through her works, Abramova blends natural objects with climate science to create exquisite digital pieces. Now, Poetry for the Anthropocene, the Las Palmas Doradas project show, is on display at mmad art, London. The exhibition was co-curated by Karina Abramova and Margaux Mester, founder, mmad art. 
"We present the work of NFT creators and contemporary artists in a beautiful modern interactive space," said Mester. "This exhibition is the first of its kind at mmad art and a first of a series of others as we aspire to create a strong community with common values and great societal goals." 
mmad art is bridging the physical and the digital to bring the NFT world to the collector in familiar surroundings, all the while committing to purpose-driven projects. Las Palmas Doradas fits the bill, bridging climate debate with environmental action by developing phygital climate communications. At the same time, it is executing regenerative action in real-life communities.
On Tuesday, July 26, Abramova hosted a private view of the exhibition, which NFT Evening co-founder, Théo Sastre-Garau had the pleasure of attending. The evening saw several short talks on tech and ecology, art and activism, ecosomatics, and indigenous wisdom.
The speakers included Karina Abramova, Nowadays on Earth Founder Kalpana Arias, 110Perceb Founder Manuel Diaz Cebrian, and Editorial Director at NEAR Protocol, Matt Hussey. Patrón Tequila, Calafuria wine, and Mexgrocer joined as sponsors.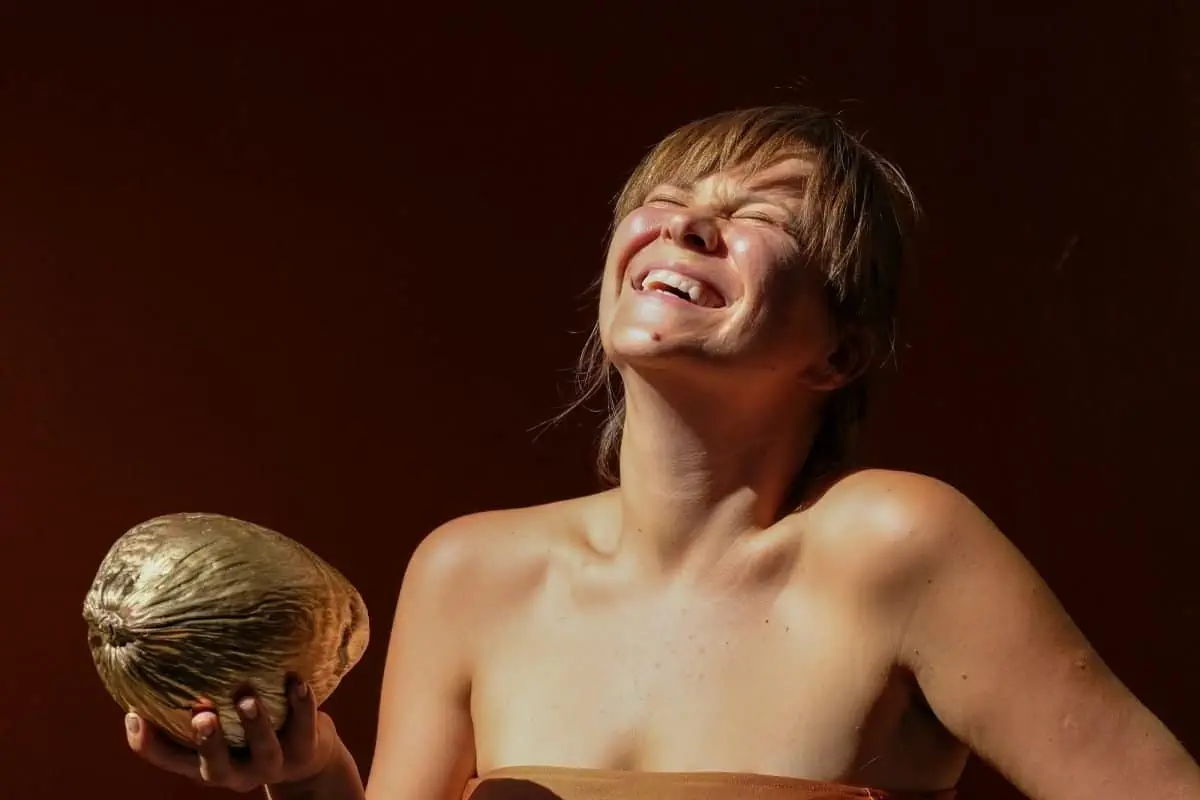 About Poetry for the Anthropocene
Notably, the exhibition takes inspiration from Abramova's personal experience with natural degradation in the Yucatán peninsula. One of the world's most popular scenic locations, it is now overwhelmed by tourism, rising sea levels, forest fires, and pollution. 
"I am attending to the topics of purpose, community, and climate resilience, united by a creative vision," Abramova said. "I am on a mission to answer the question 'Can a digital object affect physical change?' because if we can answer this through the conclusion of regenerative activity in the Yucatán, we can cement purpose as utility for NFTs."
The exhibition features phygital artworks in golden aesthetics, combing unique natural objects, 3D digital landscapes, and photography. Each piece starts with a natural "dead" object to bring attention to pressing climate change issues. It is then reawakened as an objet d'art with a climate narrative and then translated to a timeless digital object for the Web3 space.
3XR is also providing a Las Palmas Doradas VR gallery experience, minted on Mintbase for the exhibit. Furthermore, 25% of the art sales will support Las Palmas Doradas' mangrove planting project in the Tulum area. The exhibition will be on display at mmad art till August 28, 2022.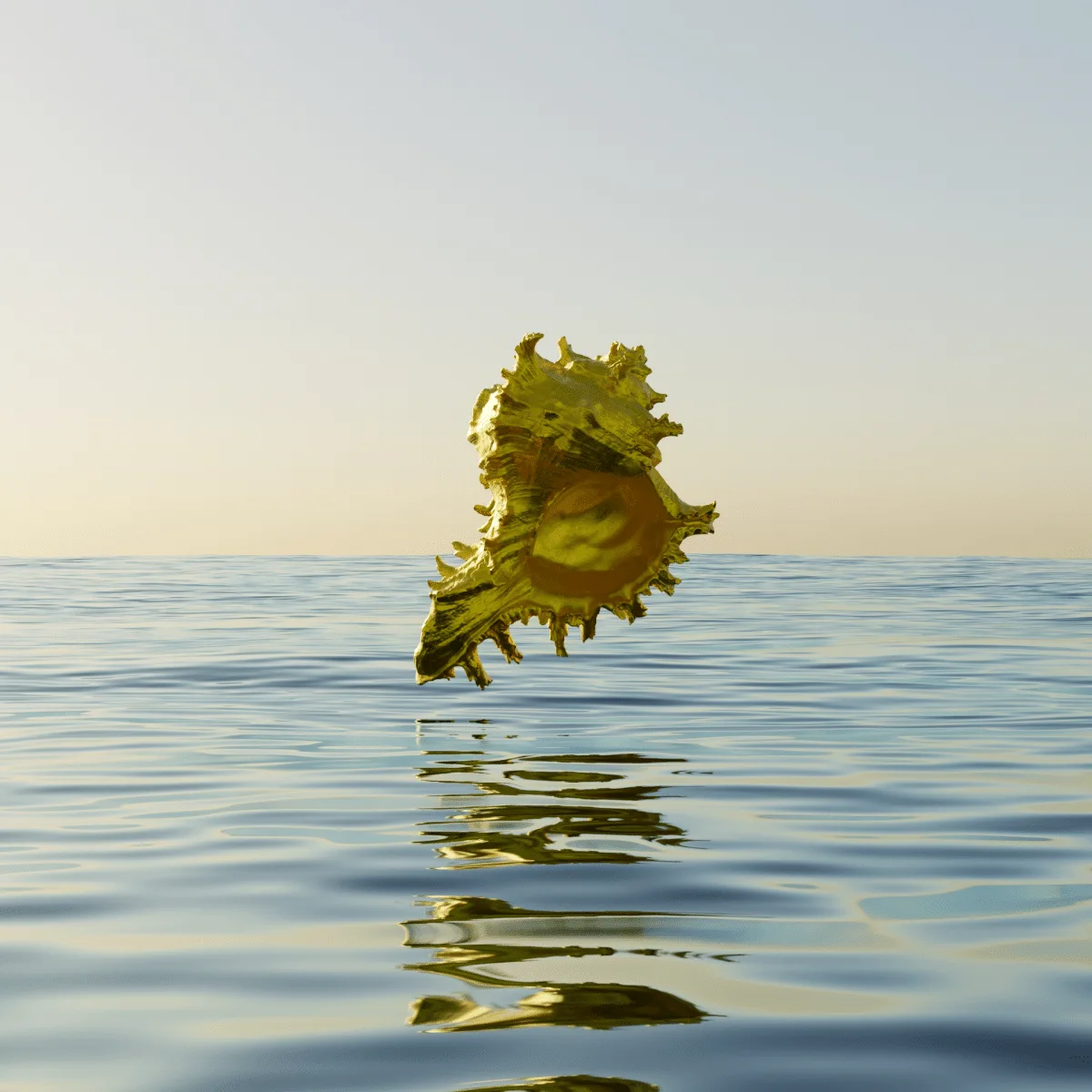 Future plans of Las Palmas Doradas
"Longer term plans for Las Palmas Doradas involve building new community models of fiscal and climate resilience through clever web3 mechanics and climate tech innovation, where every participant gets rewarded," said Abramova. 
Additionally, Abramova is currently working on a partnership with the New Forest Park Authority for a digital installation in the UK. The collaboration involves installing AR sculptures along the New Forest trails and community planting projects this autumn.
---
All investment/financial opinions expressed by NFTevening.com are not recommendations.
This article is educational material.
As always, make your own research prior to making any kind of investment.