At 11am UTC on 10 August a limited number of Polychain Monsters Mystery Boxes will go on sale at Binance NFT Marketplace. The 25,000 mystery boxes will cost $20 each and once opened will reveal one of six newly created animated NFTs.
Polychain Monsters Mystery Boxes
According to the project team, each of the Binance Baby Eggs will showcase all that is exciting about the Polyverse. The NFTs will contain "…randomly created traits, such as type, colour & glitter." But it is the "…raw, untapped potential of what nests behind these eggs gives us a newfound sense of wonder and nostalgia."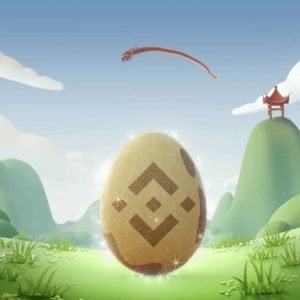 The eggs enclose one of the six new Baby Polymon which includes a special edition baby for the first time. Known as Binance Babydragon, this mystery box exclusive will come with "…a new unique and randomly created property."
In addition, purchasers will receive a Meta-Backpack which is required for the new play-to-earn game Polychain Islands. Considered to be collectible in its own right, the one-of-a-kind backpack will feature Binance's colour scheme of black and gold.
An extra incentive for collectors to buy and hold has also been added to the sale.
Anyone purchasing and keeping the Polychain Monsters Mystery Box for two weeks will receive a Polychain Monsters (PMON) token. At the time of publishing, the token was worth over $8.
Burgeoning Binance NFT Marketplace
Mystery Box collections have played a key part in the rollout of the Binance NFT Marketplace which launched in June this year.
Projects from Binance Smart Chain (BSC) – including BunnyPark, X World Games and My Neighbour Alice – have all presented boxed collections. These events have been termed as the "Big Bang for NFT" and the popularity of each sale meant they were often sold out in seconds.
---
All investment/financial opinions expressed by NFTevening.com are not recommendations.
This article is educational material.
As always, make your own research prior to making any kind of investment.