The Sandbox have teamed up with Binance to launch a trading competition. You will have from August 11th, 00:00 AM UTC till August 17th, 11:59 PM UTC to participate; and they have announced three different ways to take part. Read on to see how you can win some of the $100'000 SAND rewards that are up for grabs!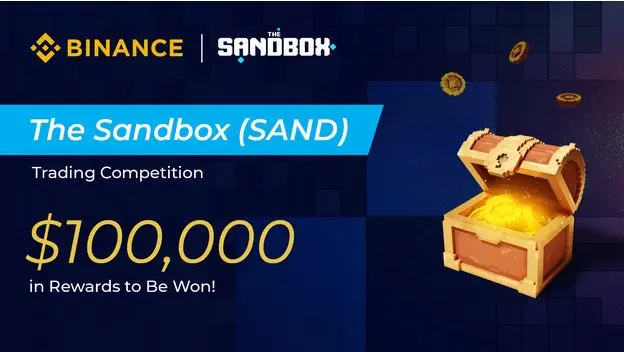 The Binance Trading Competition Rewards
Any and all new users whom; Firstly, register for a Binance account, and secondly, trade 700 SAND or more during the allocated time period, will be eligible for a prize pool of $20'000 SAND. Allegedly, the participants will share the prize pool equally amongst themselves.
During the trading competition period, the top 30 SAND traders will be eligible for certain awards. First, second, and third place winners will receive $10,000, $7,000, and $5,000 in SAND tokens respectively. Incredibly, this competition from Binance and The Sandbox have prizes up for grabs until 30th place!
Eligibility to the Competition and More
During the trading competition period, all users trading 20'000+ SAND will automatically enter a prize draw with 100 lucky winners taking home $200 in SAND tokens each with! Winners will receive their prizes up to two weeks after the competition's end. Plus, the token voucher is valid for 14 days from the day of distribution.
Binance will combine sub-account's trading competition volume with the master account's standard trading volume in the final calculation. Each sub-account will not be viewed as an independent account when participating in this activity.
Trading volume counts both buys and sells, excluding any wash trades, across all ​​SAND spot trading pairs. Eligible trading pairs are SAND/USDT, SAND/BTC, and SAND/BNB.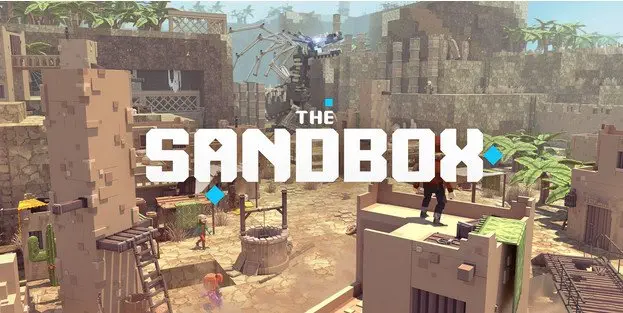 Why the Binance Trading Competition Chose The SandBox
The Sandbox is a virtual world where players can build, own and trade on the Ethereum chain. Their goal is to be a disruptor compared to traditional game models, like Roblox and Minecraft, using NFTs to grant players autonomy over their creations. Plus, the game rewards users with tangible assets for active play.
SAND is theSandbox's in-game utility token used for all transactions and interactions. In addition, you can stake your SAND and receive rewards including the GEM token- the Sandbox's prized asset.
LAND is digital real estate in The Sandbox's metaverse. Firstly, players can buy land and host games, set up galleries, social hubs, and their very own contests or events. All of which, can provide a source of passive income.
Users create ASSETS in-game when they build or assemble user-generated content. Assets are ERC-1155 tokens and are tradable in-game.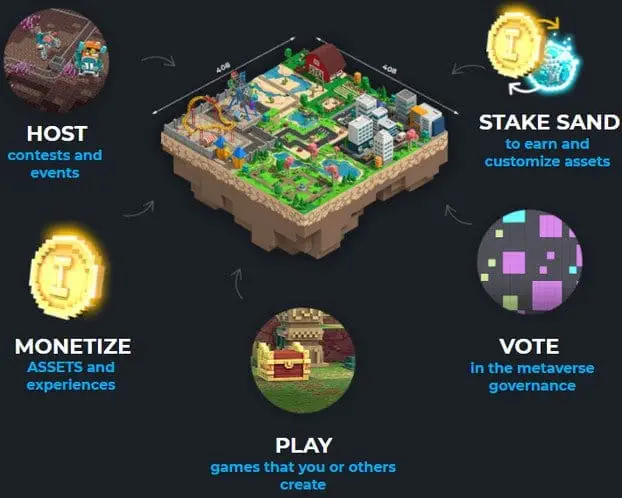 What It Means For the Metaverse
Binance is helping to take a utility token mainstream. Their collaboration with Metaverse giant, the SandBox, only spells good news for the industry. The Binance trading competition follows many of the metaverse project's success stories in the NFT scene: Including their recent foray into sports and their launch of the Mist Marketplace. Clearly, The Sandbox isn't finished with it's expansion the metaverse – But nor are we! We can't wait to find out what's next.
---
All investment/financial opinions expressed by NFTevening.com are not recommendations.
This article is educational material.
As always, make your own research prior to making any kind of investment.