In big news for the non-fungible art world, a new Blondie NFT honouring Andy Warhol is coming. Celebrating the modern punk attitude of the NFT art scene, it also marks the late-pop art pioneer's 93rd birthday.
The crypto art series is called 'Hack the Borders' and is made in collaboration with digital art duo Hackatao. As with many high-profile NFT announcements, this drop is highly exclusive. Just one token exists — a unique artwork based on Warhol's first portrait of Blondie's Debbie Harry. Anyone interested should note the auction begins on 6th August, via Nifty Gateway.
A Blondie NFT Drop for Andy Warhol
You may ask why this drop exists in the first place. Simply put, both Blondie and Warhol were part of counter-cultural New York during the 1970s and 80s (well, Warhol was there even before that). A time when the Big Apple was alive with alternative ideas, where art, music, and identity were colliding.
"Andy, who embraced modern technology, would certainly have been minting Warhol NFT's," said Blondie's Chris Stein in a statement. "I am attracted to the lack of gatekeeping that thus far is a significant factor in all this."
"Techno expansion and discovery has always fascinated me as did Andy. I love the idea of honoring his memory on his birthday this year with our collaboration with Hackatao," said Debbie Harry.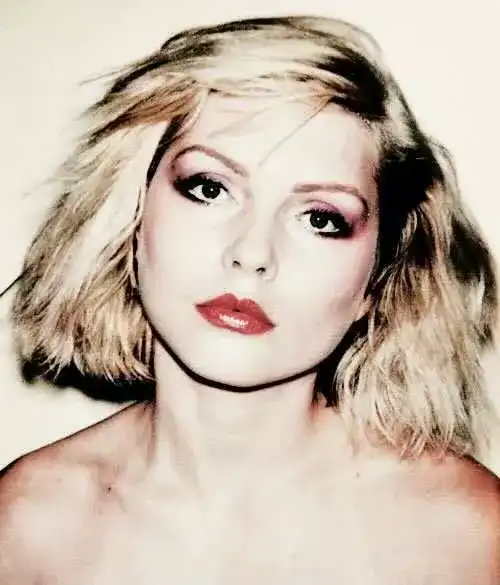 Who are Hackatao
Although we're clear on why Blondie think non-fungible tokens are a fitting tribute to one of the 20th Century's most famous artists, it might be less obvious why they picked Hackatao as partners. As such let's let the duo, AKA Sergio Scalet and Nadia Squarci, do some talking.
"We like to think of our art as something timeless and universal, much like Blondie's music and iconic legacy," said Hackatao."Doing a project with Blondie is not just a collaboration with a band, it is a collaboration with the history of music and art.
"Andy Warhol has similarly been an artistic inspiration to us for his use of colors and trademark way of making art accessible for everyone," they continued. "For 'Hack the Borders', we chose to release the project on August 6, which is not only the birthday of Andy, but also of S. of Hackatao. We felt it was a perfect way to pay homage to his genius, and connect us further to the project.
More than a Blondie NFT drop — Andy Warhol and Crypto Art
It should go without saying that 'Hack the Borders' is going to garner some serious attention when the drop goes live next week. However, this isn't the only NFT news linked to Warhol. His Campbell's Soup work remains a pop art icon, and the brand recently unveiled a redesign complete with 100 NFTs. Meanwhile, Warhol's Three Self Portraits were also minted as tokens, and sold for $2.8million on the new Binance NFT platform.
---
All investment/financial opinions expressed by NFTevening.com are not recommendations.
This article is educational material.
As always, make your own research prior to making any kind of investment.