A couple of things stand out when speaking to Leo Krajden and Abel Vargas, the award-winning artists behind Cactus World. For one thing, there's a fluidity to how they weave their thoughts together, expanding on each other's ideas. A clear sign of how in sync they are as creative partners.
Above all, there's an unmistakable and genuine sense of joy and enthusiasm they have when talking about their upcoming NFT creation, and the entire Cactus World universe that will come from it.
As Leo attests, Cactus World isn't about hopping on a trend or profiting off of the NFT craze. Rather, it's about two artists using an exciting new medium to pursue personal dreams.
"We saw this as a way to fulfill our dream of creating our own intellectual property without being tied up to a studio. And to do our art on something that we love, that we find fun to do."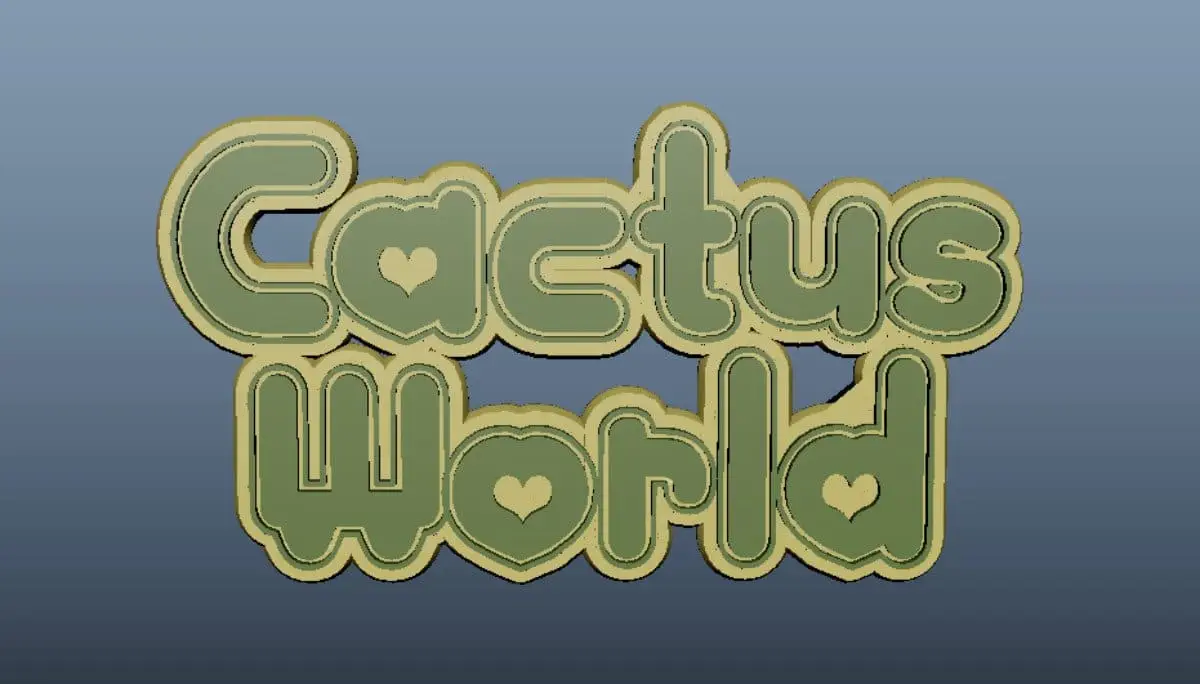 Quotes are condensed and edited for clarity.
Cactus World is an example of using NFTs to launch new IP
After months of work, Cactus World will officially launch its presale, tomorrow Jan. 22, at 2 pm PST. However, the 3,555 NFTs in this "Season 1" collection are just the starting point for the Cactus World team.
There are a number of different things in store for Cactus World like physical models and a metaverse with a mobile game. Even so, the animated Cactus World TV show is the centerpiece of the project. And given the careers of its creators, it's an exciting prospect.
Indeed, Leo and Abel have worked in the film industry as VFX artists for about a decade. Over that span, they've each worked on some of the most successful films to hit theaters. To list just a few of the credits between them, there's Fast and Furious 8, Thor: Ragnarok, Black Panther, Aquaman, and the Oscar and Golden Globe-winning, Spider-Man: Into The Spiderverse.
NFTs presented the Cactus World creators with a dream opportunity
To be sure, the switch from working at the biggest movie studios in the world, to developing their own TV series independently is a big one. But it's a welcome change that the two have long looked forward to.
This is a perfect example of one way in which NFTs have changed the game for creators. Specifically by providing a new avenue by which artists can create, develop and distribute their intellectual property (IP) without needing the backing of a company.
As noted above, the freedom to operate with such a degree of creative control is a major source of joy for the pair. And it also lends itself to them treating Cactus World with a much longer-term point of view.
To illustrate, both Leo and Abel refer to the project as a labor of love many times throughout the interview. And honestly, it's pretty easy to tell from speaking with them that they mean it wholeheartedly. Abel goes on to say,
"Early on I was like, man, even if we don't sell one [NFT], we will still keep doing this. A lot of people in a lot of projects, if they release a project and it doesn't sell out, or it doesn't do well, they'll easily give up. But for us it's different. Of course, we want to hype it up so people can join the community and find out about the project. But I'd rather have a project that keeps showing up and keeps working."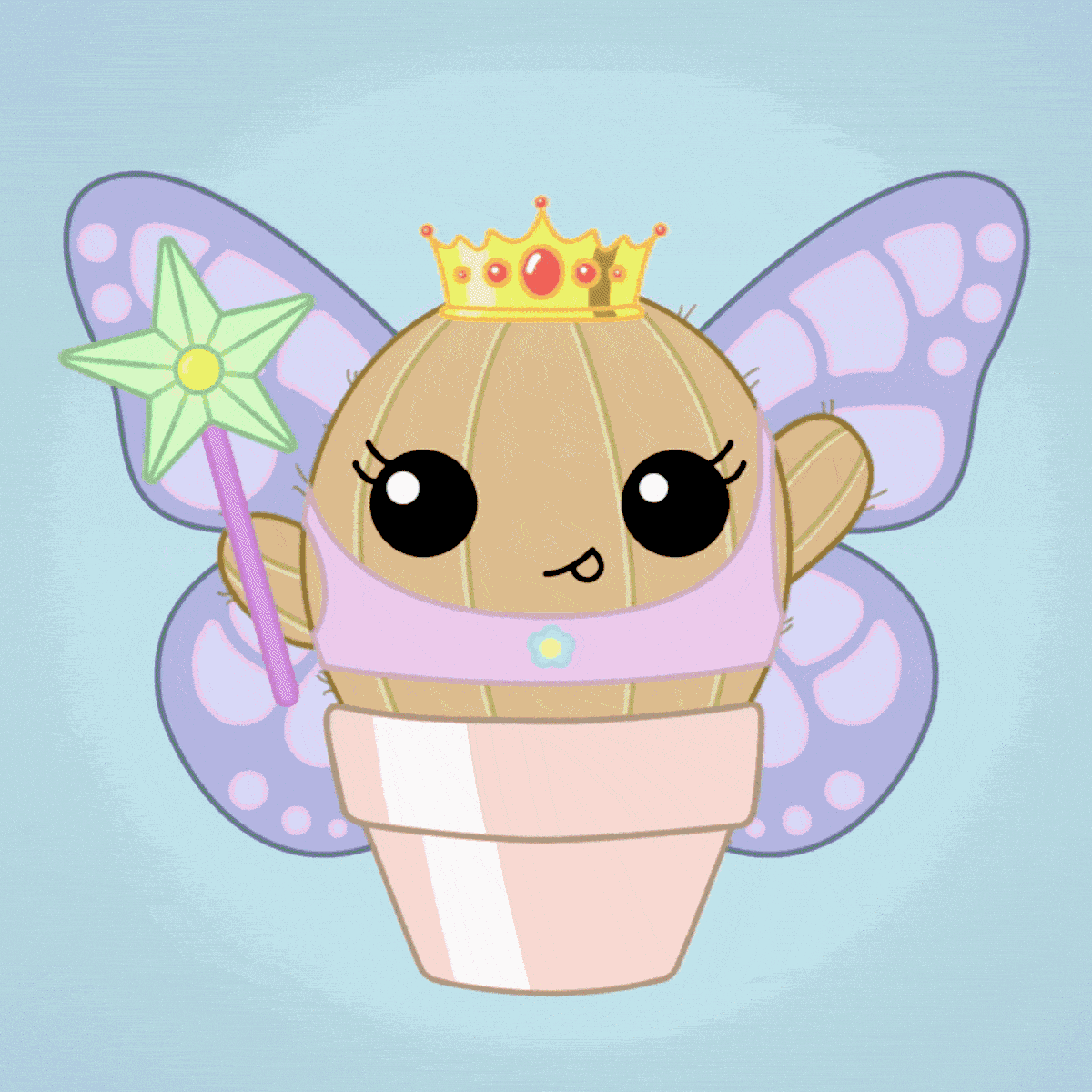 On bringing their skills from the film industry to the NFT space
As film industry veterans, Leo and Abel brought a wealth of experience to building Cactus World. This gave them a lot of flexibility as far as what they've already been able to do as they craft their NFT project. As Abel notes,
"We wrote our own programs, our own Rarity system. We made a system that adapts to the way Leo wanted to do it. To give him this artistic freedom to really push how custom these characters can be."
While there is a good amount of technical prowess needed to develop a TV show like Cactus World, Abel again explains how his and Leo's past experiences have prepared them to meet the challenges.
"Luckily for us, we've worked in the biggest studios around. We've seen the good solutions, we've seen the bad solutions. We know some things are overkill for what we do, so we know how to scale back. It's an opportunity to flex these muscles that we've been building for so long."
And adding to their perfect fit as a creative team, they each have a truly complementary set of skills. This allows them to cover all the bases and maintain a highly productive workflow. Abel notes,
"We really make a good team, especially when we think about the TV show. Leo is on this in the early stages, and I'm in the late stages. So whenever his work ends, that's where my knowledge starts and he hands things off to me."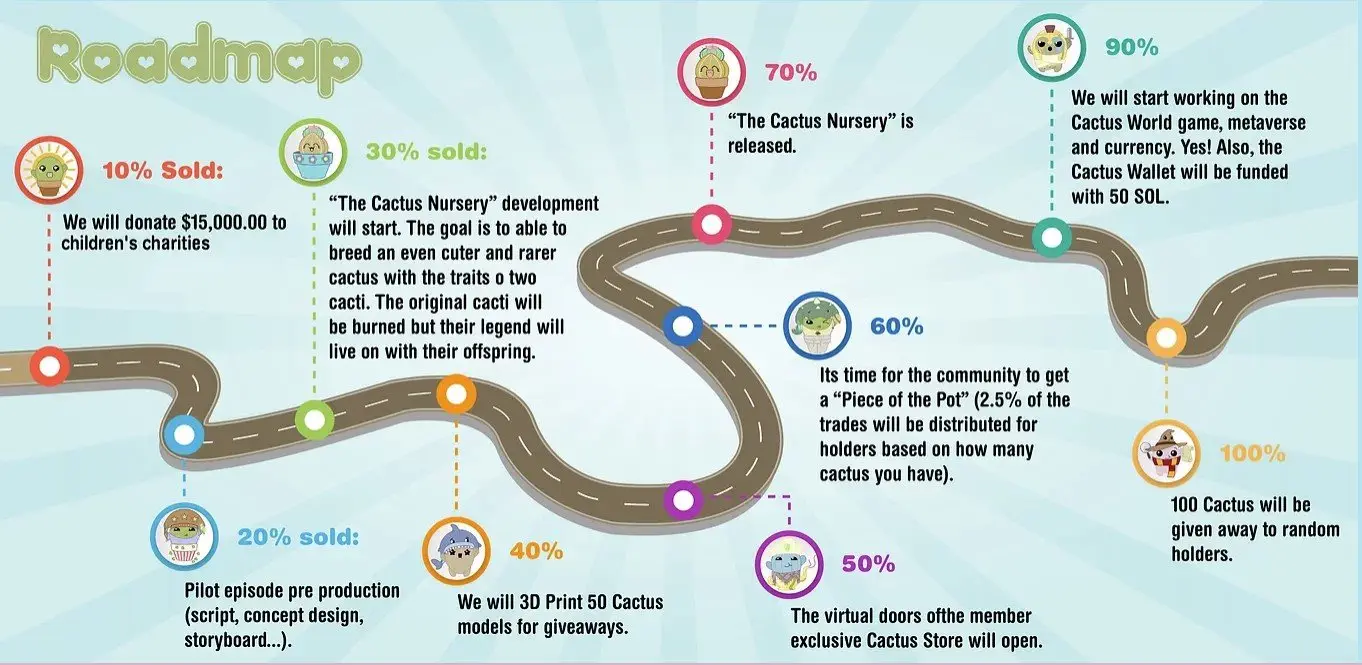 Leo and Abel are all about "proof of work"
Another key point about the pair's experience is that it allows them to take advantage of so many opportunities that NFTs provide. To that end, Leo remarks on how much more people expect to see from NFT projects now, as the market gets flooded with more and more projects.
"People are looking for utility, for the steps on your roadmap to show them proof of work. And so we said cool, let me jump from the 2D to the 3D cactus. Let's start getting some animators, let's get some people working on the game. Let's show everybody that we have proof that we're working on all that stuff."
Using their skills to maximize what NFTs have to offer
While this may be true, Leo and Abel welcome this change from the NFT audience. As a matter of fact, they tend to think that many NFT projects up to this point haven't been getting the full potential out of the medium. Abel uses the following comparison to illustrate the point.
"I think there's a lot of NFT projects that people are starting to realize, maybe this is just a JPEG. But for me, it's not only about selling the picture. Just buying the picture is like buying a Disney ticket, and never going in. And I feel like if people are smart about it, and really care for the fans and the supporters, then that JPEG is not the end product."
Certainly, what Abel and Leo are working on is far more than just a JPEG. And with their small but growing team, they're making sure that Cactus World truly is a fleshed-out world, beyond just the initial collection of NFT art. Leo says about that,
"It's really nice to be able to bring this to life in many different ways. We're going to have people interested in playing in the metaverse, people that are just interested in investments, people interested in the TV show that's tailored for younger children. So all of the intellectual property that we want to invest in will tie up this world, and involve people in different ways."
Cactus World's generous royalties model
"It's kind of cliché to say, but the community is what makes everything worthwhile again." That Abel even has to offer the disclaimer, speaks to how overused talk of "community" can be at times in NFTs. The thing about Cactus World is that they're putting their money where their mouths are. Literally.
To explain, the project has one of the most generous royalty models one can find in an NFT project. This includes taking one-third of any future revenue generated by Cactus World IP and giving it back to their NFT holders. To say nothing of percentages of transactions that will be given both to charity, and back to holders twice a month.
"If you're holding a cactus, you hold a piece of the project. So if we sell this to Amazon for a TV show, for example, we'll take a third of that and that's straight into the community because they invested in us and believed in us," says Abel.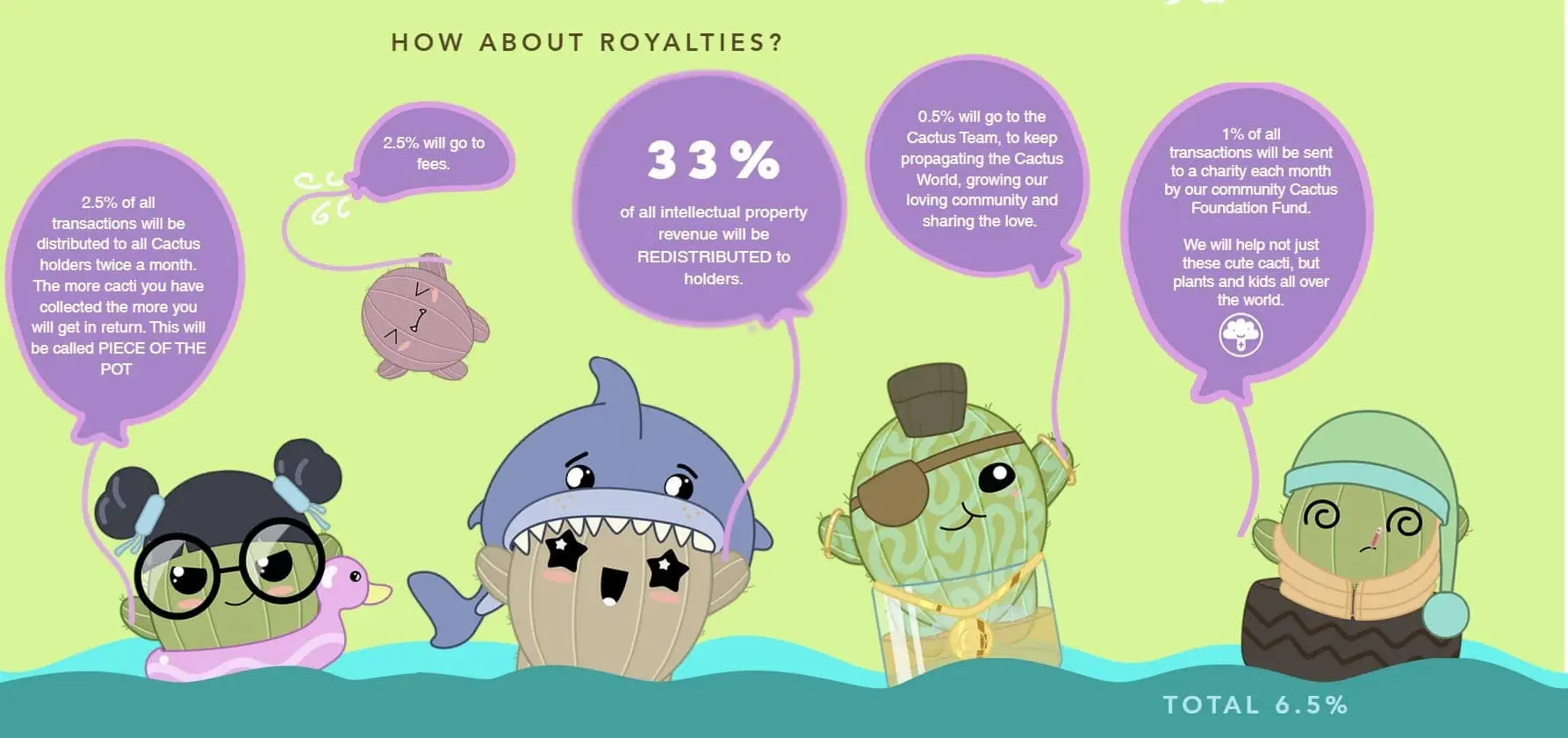 On how creators can use NFTs to upend traditional industries
As with many creators in their position, Leo and Abel have a complicated relationship with their industry. That is to say, as much as they have loved the projects they've gotten to work on, they see a need for far more equity between artists and the corporations they work for.
"What [companies] want is to have artists work for them, and then keep the profits for everything we do. And this NFT world allows us to have the freedom to create and to control the direction where things are going. But it also allows us to have royalties from what we do," says Abel.
All things considered, what Cactus World boils down to, is a chance for two artists to do what they love, in a way that is best for them, the artists they work with, and their audience. As Leo sums up,
"We're storytellers at heart. Since we were young, storytelling is what we liked to do one way or another. That's what got us into movies."
Abel agrees that the passion for creativity is the best thing about embarking on the project. What's more, he credits Leo as the original creator of the Cactus World characters and celebrates the fact that he now gets to see those characters come to life.
"To see something that you've made, that you thought of yourself, become a reality. It's the best thing. It's why we do art."
---
All investment/financial opinions expressed by NFTevening.com are not recommendations.
This article is educational material.
As always, make your own research prior to making any kind of investment.