Hip-hop legend Snoop Dogg is ready to entertain his fans again – this time, into The Sandbox metaverse. The star has rebuilt his private mansion to host parties and present his impressive NFT collection.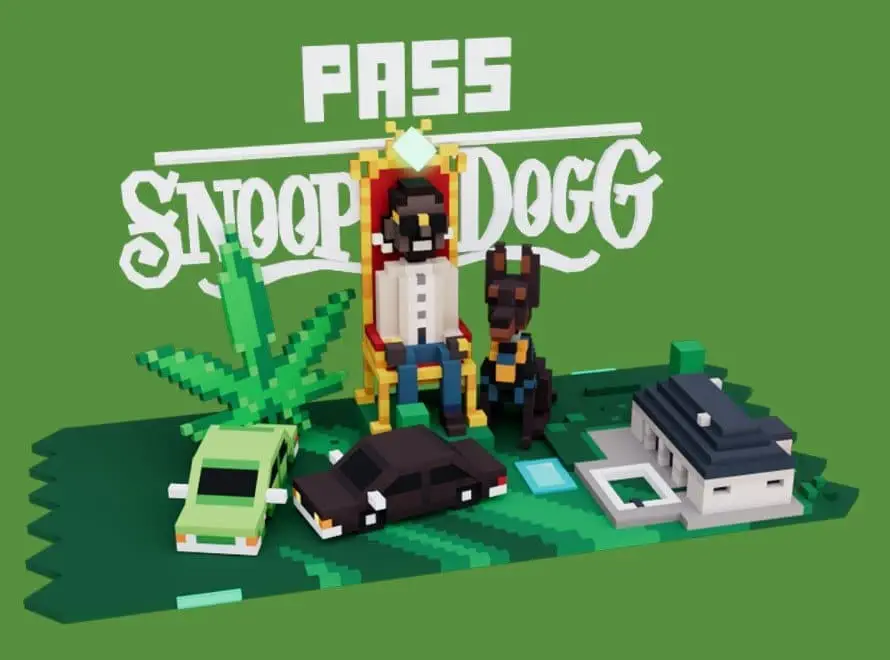 Join Snoop Dogg's party via The Sandbox
This week, rapper Snoop Dogg made headlines in the NFT world by entering the renowned Sandbox metaverse. The news comes shortly after the artist's shocking announcement that he is, in fact, Twitter avid collector Cozomo di' Medici.
Now, Snoop Dogg has decided to entertain his fans virtually by recreating his pool mansion. Of course, the event will bring along two premium land sales on The SandBox: one on September 30th, and the second one on November 4th.
Each piece of premium land will hold NFTs featuring various Snoop Dogg versions. Accordingly, each NFT will represent an iconic phase of the hip-hop star's musical career.
What's more, the new collection will also include several versions of Snoop Dogg's dog and exclusive vehicles to ride within the metaverse.
Some of the premium NFTs also include Snoop Dogg Private Party Passes. Collectors will be able to use their pass to join private virtual parties, or attend exclusive NFT launches.
Surprisingly, 650 party passes are already on the market; in fact, you can get yours on OpenSea for 1.2 ETH. In addition, 212 passes are saved for premium land owners, while another 138 will go to community members for free.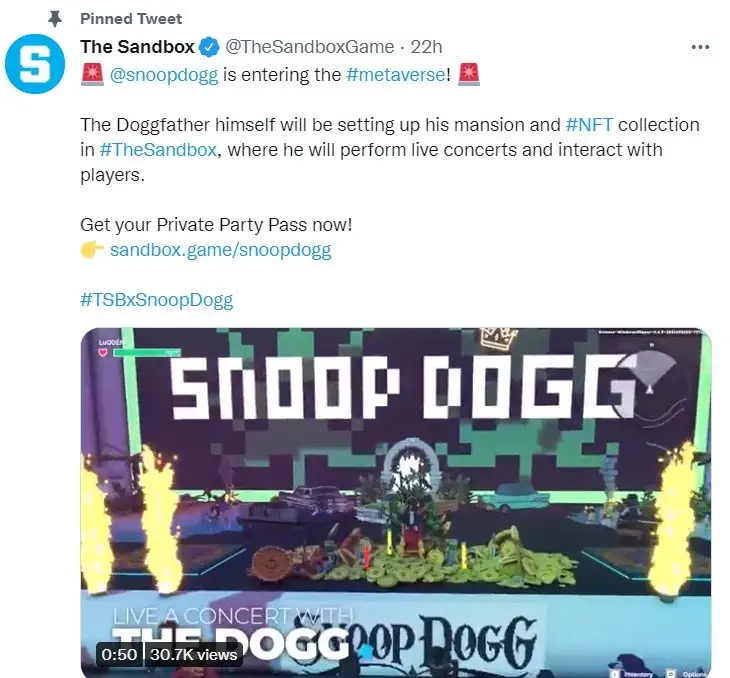 Cozomo de' Medici, taking over the NFT market
Although Snoop Dogg's metaverse mansion has taken many fans aback, it shouldn't come as a surprise. This year, the hip-hop legend has created an impressive collection of non-fungible tokens.
In fact, his NFT-dedicated Twitter account, Cozomo di' Medici, exploded in popularity. For the time being, Snoop Dogg's NFT collection is worth over $17 million.
From now on, fans and collectors can check out the artist's collection at his outstanding mansion within The Sandbox metaverse.
---
All investment/financial opinions expressed by NFTevening.com are not recommendations.
This article is educational material.
As always, make your own research prior to making any kind of investment.