CGC X, the tenth edition of the leading blockchain games conference, is all set to open on February 22. The two-day event will provide a great chance to network with over 1,500 participants. Besides, more than 50 speakers will share their wisdom at the conference. This is your chance to discover the latest games, meet industry leaders, network with others in lounge zones, enjoy live DJ performances, and more—all from the comforts of your home.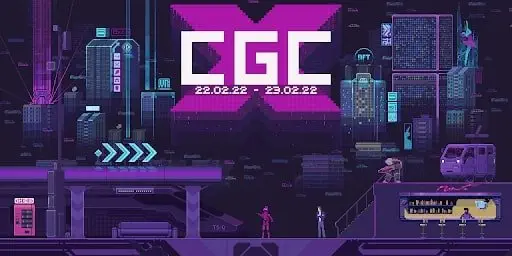 What Is Happening At CGC X?
This year, CGC X will highlight GameFi and the metaverse—two big buzz words in the industry right now. For the uninitiated, GameFi brings together blockchain games and DeFi (or, decentralised finance). The conference will be held in a fully interactive virtual 3D environment, taking the event experience to new heights. Moreover, CGC X has partnered with Epik Prime to bring the conference to life.
During the virtual game expo, gaming enthusiasts will get a chance to explore the latest developments and discover new blockchain and NFT games. Moreover, you can connect with industry leaders shaping the future of gaming.
"Easily communicate with speakers, exhibitors and media," the press release added. "Make new acquaintances and discuss opportunities as if it's a good old physical show. Accessible to all, everywhere in the world!"
CGC X has also lined up plenty of activities for attendees. This includes quests and giveaways, live DJ performances, NFT galleries, and more. More surprises will follow soon!
Additionally, if you are an industry influencer or top executive of leading companies in the decentralized games space, you can sign up to be a speaker. This is your chance to share knowledge, insights and experience. 

If you wish to participate this year, head over to the CGC website. All attendees will get an exclusive NFT from Epik Prime. Additionally, if you buy a Premium pass, you will receive a swag bag with NFTs from participating sponsors and various other benefits. These tickets will cost you $30.
What is CGC?
First held four years ago, CGC, a.k.a Cutting-edge Games Conference (CGC) events have brought together startups and enthusiasts from the blockchain and gaming sectors across the globe. Since its inception, the conference has been highlighting blockchain gaming, P2E, NFTs and the metaverse.
"Fast forward to 2021, those folks flipped the way people perceive games, art, collectibles, fashion and social interaction on its head, revolutionizing the ownership of digital goods, and enabling the much-hyped metaverse phenomenon everyone drools over today," CGC said in a press release. 
In September 2021, CGC wrapped up its ninth edition. What's more, NFTevening was a media partner for its event held in June. At the time, 50 high-profile speakers, including  Robby Yung of Animoca Brands, Benny Giang of Dapper Labs, and Justin Sun of Tron, had shared their success stories. Moreover, NFTevening's co-founder, Théo Sastre-Garau, joined a round table discussion about "Hype Around NFTs." 
All in all, CGC blockchain conferences have witnessed the participation of over 15,000 attendees. 
---
All investment/financial opinions expressed by NFTevening.com are not recommendations.
This article is educational material.
As always, make your own research prior to making any kind of investment.