The leading crypto exchange platform Coinbase boasts over 4 million registered users for its upcoming NFT marketplace. The platform, set to launch "soon", might revolutionize NFT trading.
Accordingly, the company aims to bring innovative solutions to issues that many secondary marketplaces are facing right now.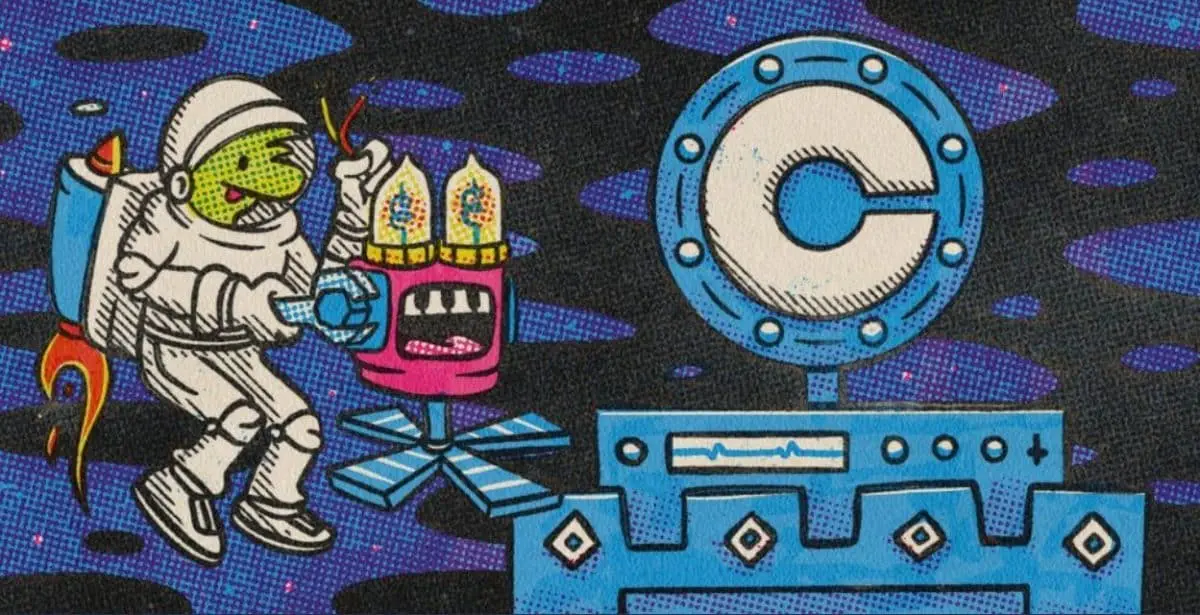 Coinbase NFT marketplace: a long-awaited launch
At this moment, there's no official launch date for the upcoming NFT marketplace. However, this is undoubtedly among the most anticipated releases of 2022.
In fact, over 4 million people have already joined the platform's waitlist, recent data confirms. Basically, each registered waitlist member will be the first to know when the marketplace launches.
Until then, users can explore the Coinbase NFT marketplace's "social function". This feature will help to grow a community of digital artists ready for innovation.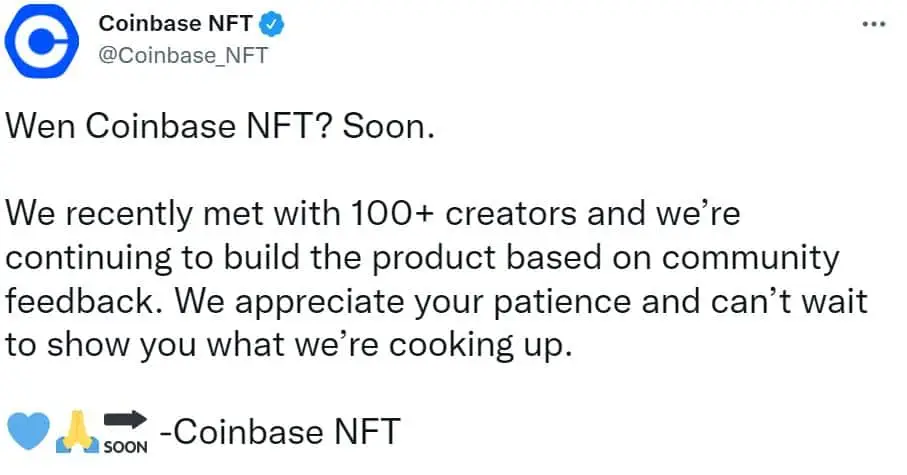 Back in February, Coinbase gave NFT collectors another interesting hint. At the time, the company revealed that Doodles would become an official partner of its marketplace.
Given that Doodles is among the most popular NFT projects of the year, it's no wonder. The collaboration might pave the way toward the upcoming marketplace's role in the NFT trading industry.
Nevertheless, other projects will launch NFT marketplaces just as interesting as the Coinbase one. For example, Samsung will release an NFT-dedicated platform for its latest smart TVs. Meanwhile, the popular platform GameStop will also bring its own gaming-focused marketplace to the market.
---
All investment/financial opinions expressed by NFTevening.com are not recommendations.
This article is educational material.
As always, make your own research prior to making any kind of investment.