Cosplayer, Onlyfans star and self-proclaimed Gamer Weeb, Sunny Ray, officially launches her first NFT collection. The influencer, with over 700k likes on the risqué platform, is offering her very own Valentine storyline NFT for $200 on her own website. This cosplayer is taking on the industry, most likely due to the recent rule change on OnlyFans.
Who is Sunny Ray?
For better appreciation, a gamer weeb or "weeaboo" is characterized by being devoted to Japanese pop culture. Basically, their lives revolve around anime, manga and video games. This in tandem with her cosplaying career, Sunny Ray boasts over 3 Million followers across all her social media platforms. The influencer has a huge following on Instagram, twitter, and twitch. Although despite her gamer girl tag, the twitch account is rather empty.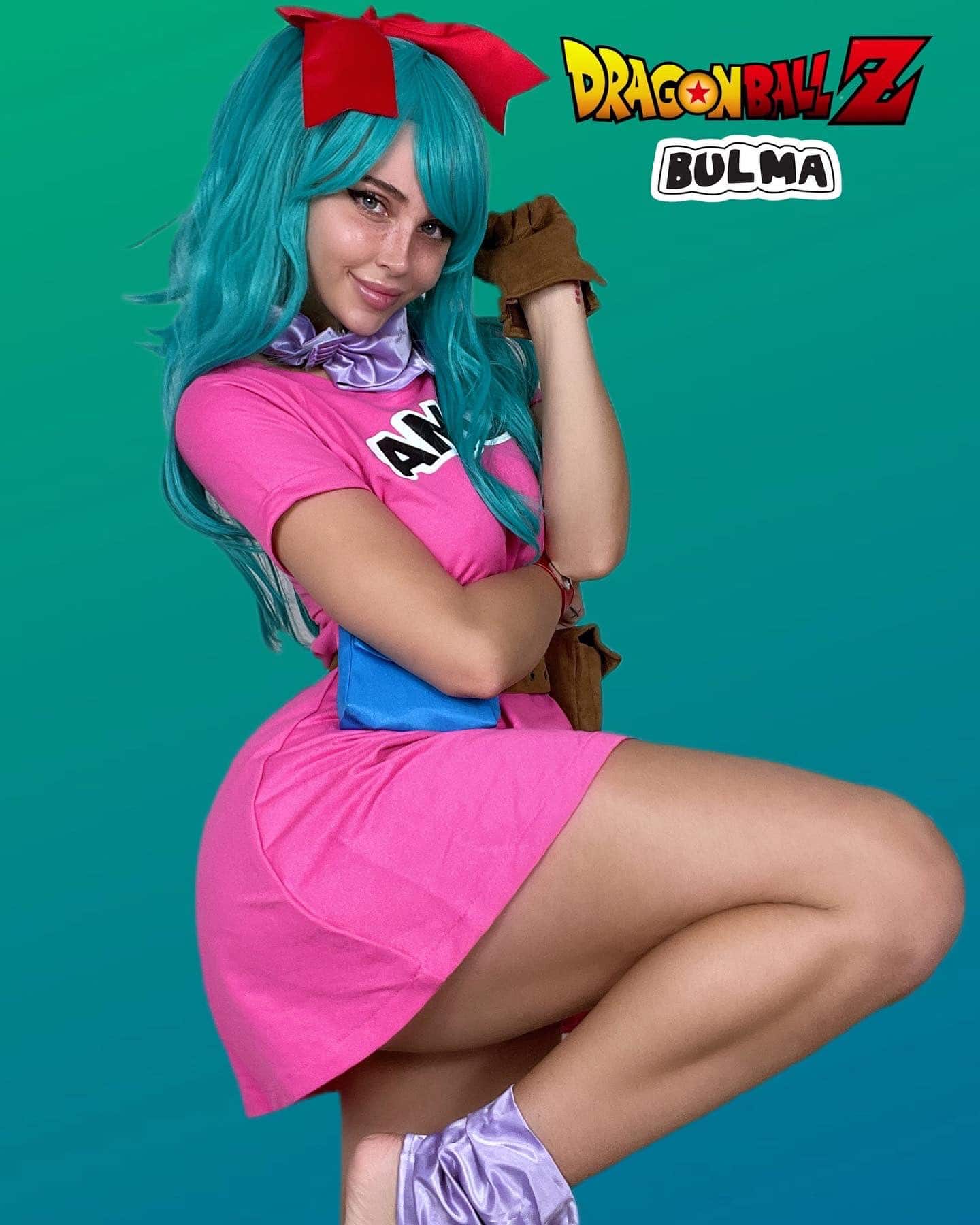 The Debut NFT Collectible by Top Cosplayer Sunny Ray
According to Sunny Ray, her NFT Series will feature some of her favorite characters. Additionally, they will come complete with a backstory on how they came into existance. Furthermore, she will pair it with original art. Her first NFT Collectible, Faye Valentine Storyline, reflects a cartoon feel. The top cosplay influencer reflected this style with the pose and color scheme.  
In an interview with Grit Daily, she shared a bit about her journey. She started her career because she "loved editing and art, so it just all came together. "I started to post online as my favorite characters and as luck would have it, all the things that I was embarrassed to like when I was younger started to become what was trending in my adulthood." 

From OnlyFans star to NFT content Creator
Fortunately for Cosplay star Sunny Ray, her style bodes well with the NFT world. Mainly, because the space has a soft spot for quirkiness. Think, Mutant Apes? Flying kitties? Humanoid characters? The OnlyFans star has the artistic edge that the NFT community crave. Although it may look simple, there's a bit more to it than meets the eye.
To clarify, she commented on the misconception that, seeing as her job is just taking pictures, it must be easy.  She explained, "I put a lot of work into every character or shoot I do. It takes 6 to 8 hours a day,  4 or 5 days a week from start to finish."
Clearly, the passion is a big reason to continue. Although she is a cosplayer first, she does also release adult content via OnlyFans. However, with the recent rule changes, many adult creators are looking to move from OnlyFans to the NFT market – Sunny Ray included.
Want to catch a Sunny Ray NFT? Check out the collection on her website to get involved. Conversely, you can find her on OnlyFans, twitter or Instagram.
---
All investment/financial opinions expressed by NFTevening.com are not recommendations.
This article is educational material.
As always, make your own research prior to making any kind of investment.