Virtual entertainment experiences company CribX joins forces with top blockchain Polygon to create cutting edge blockchain and metaverse experiences. Crib X is spearheaded by multi award winning actor and filmmaker, Anthony Hayes. The company plans to bring the Film Crib virtual cinema chain, Retrogression Original film IP game and a slew of other virtual film, music and red carpet events to the Polygon blockchain!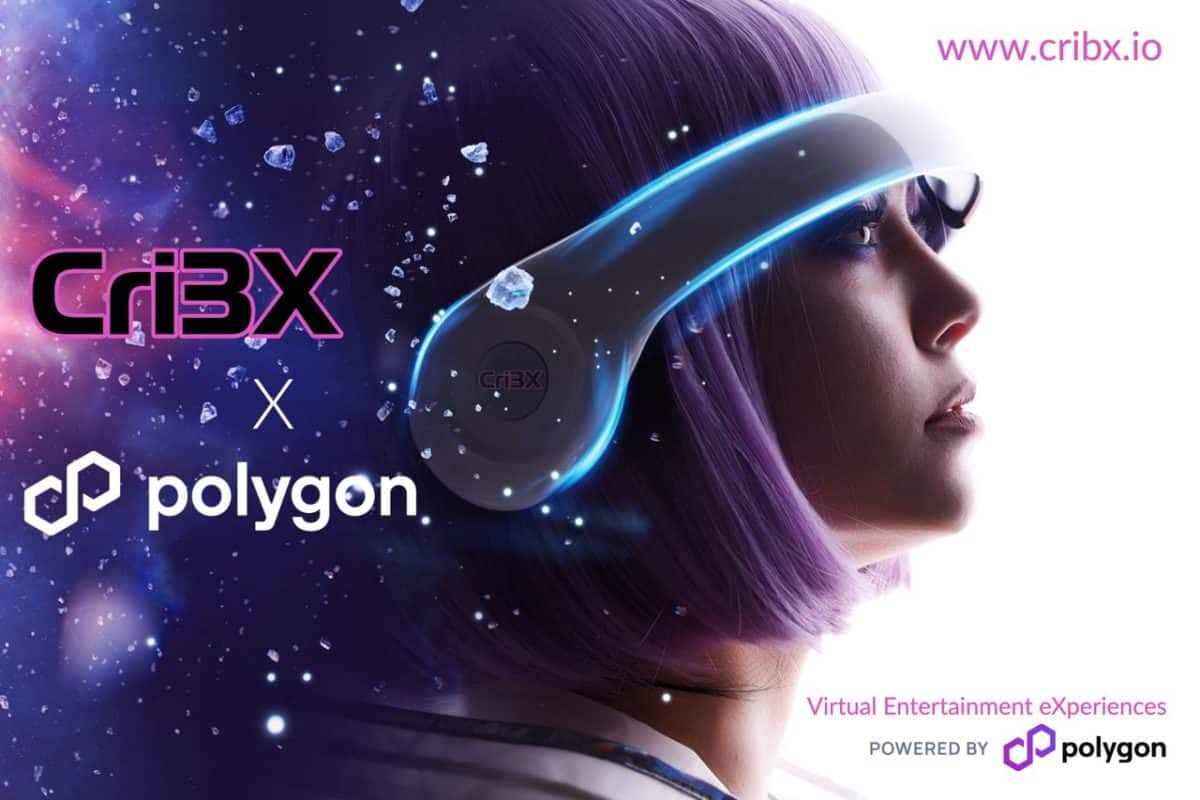 CribX & Polygon: What We Can Expect
The Polygon news is the first in a series of announcements for Cribx who is on a mission to create unique virtual experiences. CribX also plans to announce a strategic partnership with a leading Polygon metaverse platform. This metaverse will host one of their virtual cinemas and showcase the first installment of the Retrogression P2E game, directed by Hayes.
The CribX virtual cinema also serves as a hub for various activities, including art sharing, live events, and more. It is also the access portal to the Retrogression Sci-Fi film franchise P2E game developed on Unreal Engine. Through this game, users will also have the opportunity to assume the roles of characters from the film. This allows them to immerse themselves in a virtual setting.
The Film Crib virtual cinema has already gained a devoted following on desktop, IOS, and android apps. It boasts an impressive collection of over 150 short films. These include 12 Academy award-winning films, top-tier festival winners, Sci-Fi, Horror, Animation, and other genres.
"This year will see us take our agile CribX ecosystem across the Metaverse. Bound by no walls or tied down infrastructure we are able to integrate original film IP, music events, brand collaborations, AMA events, red carpet screenings, virtual festivals and film based gaming eXperiences across multiple platforms on the Polygon blockchain- becoming an entertainment portal between virtual worlds and assisting the next generation of artists reach new audiences." says Anthony Hayes. "I am beyond excited to be working with the myriad of brilliant creative minds at Polygon Labs and pushing the boundaries of the virtual entertainment eXperience".
Additionally, the virtual cinema has exclusive interviews with renowned film practitioners. These pioneers include nominees and winners of prestigious awards such as the Academy award, Emmy, Golden Globe, and BAFTA. These interviews feature individuals who have worked on some of the most popular films and TV shows globally, including AQUAMAN, POWER OF THE DOG, ELVIS, Ms MARVEL, GOLD, THOR, JAMES BOND, WOLF CREEK, UPGRADE, THE ENFORCER, DAHMER, BATGIRL, THE UNBEARABLE WEIGHT OF MASSIVE TALENT, CRUELLA, THE INViSIBLE MAN, and THE FAVOURITE, among others.
About CribX
In 2022, CribX was awarded the creators grant from Somnium Space. As a result, they partnered with the VR metaverse platform to introduce their first virtual cinema. This partnership expands to more Metaverse partner platforms later this year, according to the company.
CribX strategic partners include Somnium Space (Virtual Platform), Mintable (NFT launchpad partner), Mogul Productions (NFT partner platform), Avatary FACEGOOD (Performance motion capture technology), DreamScreenAustralia (VR Gaming and Production facility) with more announcements due in the coming weeks.
CribX is also driven by the "CRI3X" micro transactional token. This token launches on 23rd March 2023, powered by Polygon. CribX is open for business and looks to forge new entertainment pathways with a diverse slate of strategic partners now and into the future.
---
All investment/financial opinions expressed by NFTevening.com are not recommendations.
This article is educational material.
As always, make your own research prior to making any kind of investment.