CyberKongZ and The Sandbox are teaming up for a brand new 'VoxEdit Contest' for their fans to compete in. The rewards in the competition to become the "real king of the meta-jungle" include 15,000 SAND and rewards from CyberKongZ split amongst the top entries.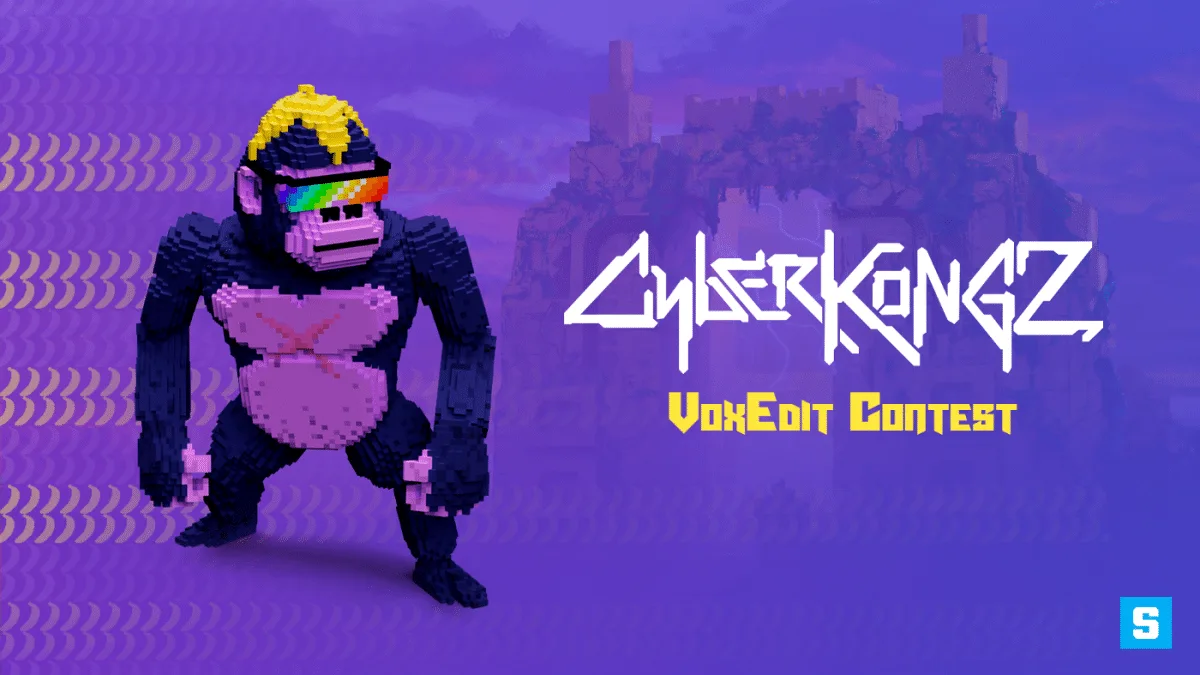 CyberKongZ x The Sandbox Contest
The popular CyberKongZ NFT collection is partnering with one of the metaverse industry leaders, The Sandbox, in creating a new editing competition for their fans that comes with prizes for the best entries.
Fans have been asked to create an asset inspired by the CyberKongz universe, without making their own version of a Kongz. To clarify, the form of the asset should be in GIF.
CyberKongZ and The Sandbox competition opens tomorrow, June 6th, and submissions close on June 19th. The reviews and voting will take place between June 20th and July 10th. The results will then be announced on July 16th.
Once completed, applicants should Tweet the GIF by mentioning  @VoxEdit and @TheSandboxGame as well as including the #VoxEditWeekly hashtag in the Tweet.
Users should submit their final edit through a Google Form which can be found here.
Also, for those who require assistance in the creation of their asset, the VoxEdit Academy has been created. Also, The Sandbox recommends that you join their Discord too.
There are many guidelines for this particular contest. These include, for example, being 18+, having an original submission, and the submission must be made using VoxEdit. You can also see a full document outlining these here.
The Contest Prizes
Additionally, there is a big pool of prizes for the top 10 placed entrants in this CyberKongz x The Sandbox competition. A total of 15,000 SAND ($19,00 value), 6,500 $BANANA ($12,000 value) and 3 VX CyberKongz (0.72 ETH floor value each) will be split amongst these winners.
A full breakdown of the prizes is below:
1st place: 6,000 SAND + 1 VX CyberKong + 3000 $BANANA
2nd place: 3,500 SAND + 1 VX CyberKong + 2000 $BANANA
3rd place: 2,000 SAND + 1 VX CyberKong + 1000 $BANANA
4th place: 500 SAND + 400 $BANANA
5th to 10th place: each receive 500 SAND + 100 $BANANA
---
All investment/financial opinions expressed by NFTevening.com are not recommendations.
This article is educational material.
As always, make your own research prior to making any kind of investment.