Dapper Labs backs Infinite Objects in a $6 Million seed raise. Infinite  Objects is an art hardware startup with a technology that allows moving images and videos to be displayed like a photograph. Simply put, they "print videos" allowing collectors to display Digital Art NFTs as a moving object.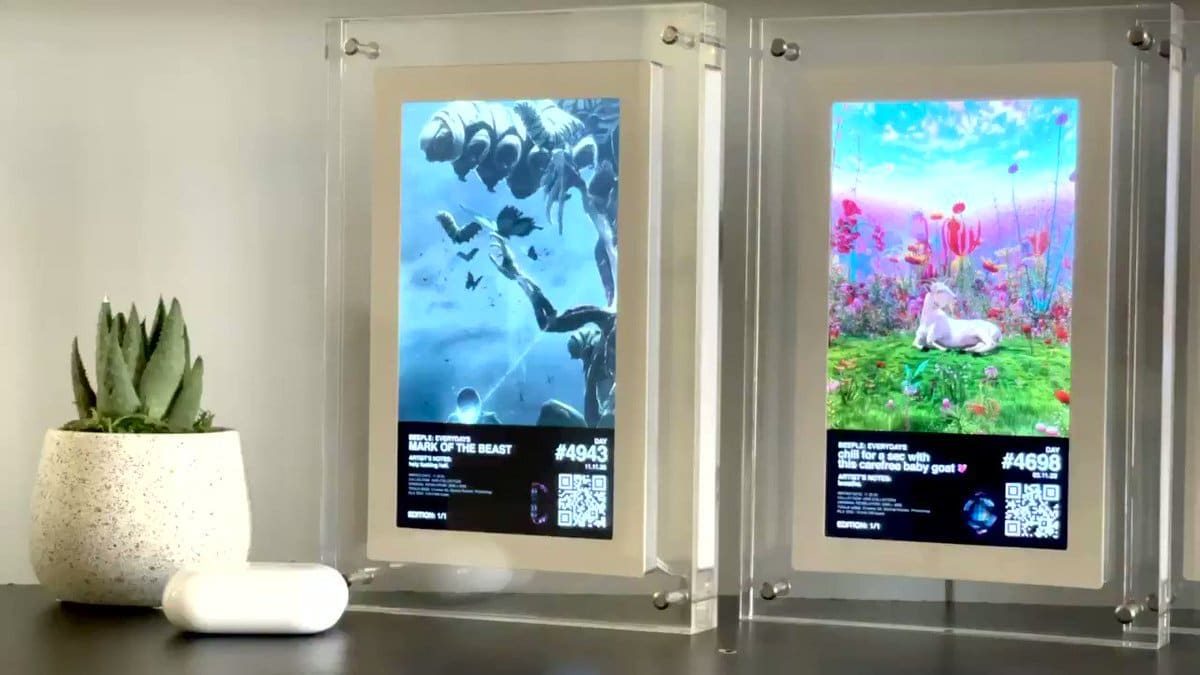 Dapper Labs & Infinite Objects: Match Made in NFT Heaven
Dapper Labs is behind two high profile and immensely successful NFT Projects: NBA's Top Shots and CryptoKitties. Top Shots just breached its first 1 Million user base with over $700,000 in Sales this year. CryptoKitties is a game that allows players to buy and trade virtual cats as an NFT. At some point, it accounted for about 25% of network traffic on Ethereum. On its part, Infinite objects worked with Beeple for his NFT drop in Nifty Gateway. Beeple holds a record for the historic $69.3 Sale of his digital work at Christie's so the partnership boosted Infinite Objects' profile.
Infinite Objects started as an NFT Platform without the NFTs. Dapper Labs is backing Infinite Object's permanently treated display called 'Video Print'. As such, this is the perfect solution for buyers to display their NFTs in video format.  Infinite Objects hold up to 24 hours of video playing in a perpetual loop. It delivers the same experience as art prints or photographs. 
Collect and Display
NFTs growing popularity as a speculative asset springs from people's natural love for collecting things that they are passionate about. Naturally, every collector wants to display his collection. In the past, this has been a problem for Digital Art. However, Infinite Objects perfectly solves this. Thus, Dapper Labs' infusion further confirms that Infinite Objects' solution is ripe for bigger things.
---
All investment/financial opinions expressed by NFTevening.com are not recommendations.
This article is educational material.
As always, make your own research prior to making any kind of investment.