Deadfellaz Infected s2 is here, and it's bigger and scarier than ever. After the massive success of Deadfellaz Infected last Halloween, the spooky collaborative NFT drop is back, featuring new artists and incredible art. Fourteen incredibly talented artists are involved in the season two drop, including ThankYouX, Klara Vollstaedt, Yosnier, Claire Silver, and others. All Deadfellaz NFT holders are in the draw to receive one of the rare NFTs available.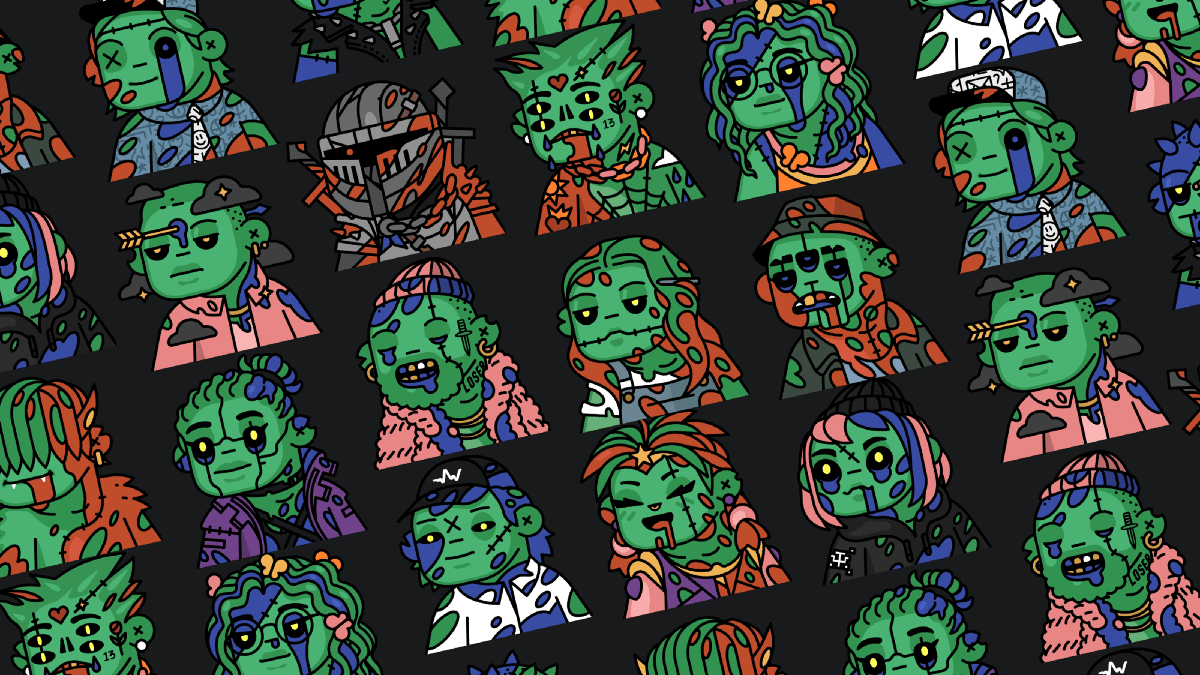 Deadfellaz S2 Infected is here!
The Deadfellaz Infected series is now an annual celebration, and this year s2 offers some great artist collaborations. Because of the creation process of the art, there is a truly unique aspect to the NFTs. In short, fourteen artists create a Deadfellaz-inspired piece in their own unique style.
Then, co-founder and lead artist of Deadfellaz, Psych, creates a collection of Deadfellaz NFTs inspired by these same artists. Significantly, these NFTs are airdropped to Deadfellaz NFT holders randomly using Chainlink.
There are seventy of these NFTs in total. Each of the fourteen participating artists has five tokens within the Deadfellaz Infected S2 collection, using their likenesses or art.
Shadowfellaz NFT comes with extraordinary benefit
Significantly, there are also 13 Shadowfellaz. These are super rare NFTs, and there are numerous ways to get one. Winning competitions, holding Deadfellaz NFTs, and holding NFTs belonging to various other collections are some ways to gain these NFTs.
Anyone holding a Shadowfellaz NFT can redeem it for a super exclusive personalized fella. This means you will receive your very own Deadfellaz NFT, resembling you. The process is an incredibly rare opportunity; these are already trading at way above the floor price on OpenSea.
The Deadfellaz s2 Infected NFTs are part of the wider Deadfellaz Halloween, who are going all out to celebrate the occasion. On October 29th, Deadfellaz held a huge event called Deadfellaz LA. This IRL event included music, food, games, and much more.
---
All investment/financial opinions expressed by NFTevening.com are not recommendations.
This article is educational material.
As always, make your own research prior to making any kind of investment.