After a successful first edition, Decentraland's Metaverse Music Festival is back this year! Starting today, visitors will be able to enjoy a musical experience like no other. The four-day celebration of everything from music and innovation to culture and creativity will culminate on November 13. And did we mention it's free for everyone to attend and requires no tickets or VR headsets?
So, what's this year's lineup for Decentraland Metaverse Music Festival? What can you expect and how can you attend? Here's the alpha: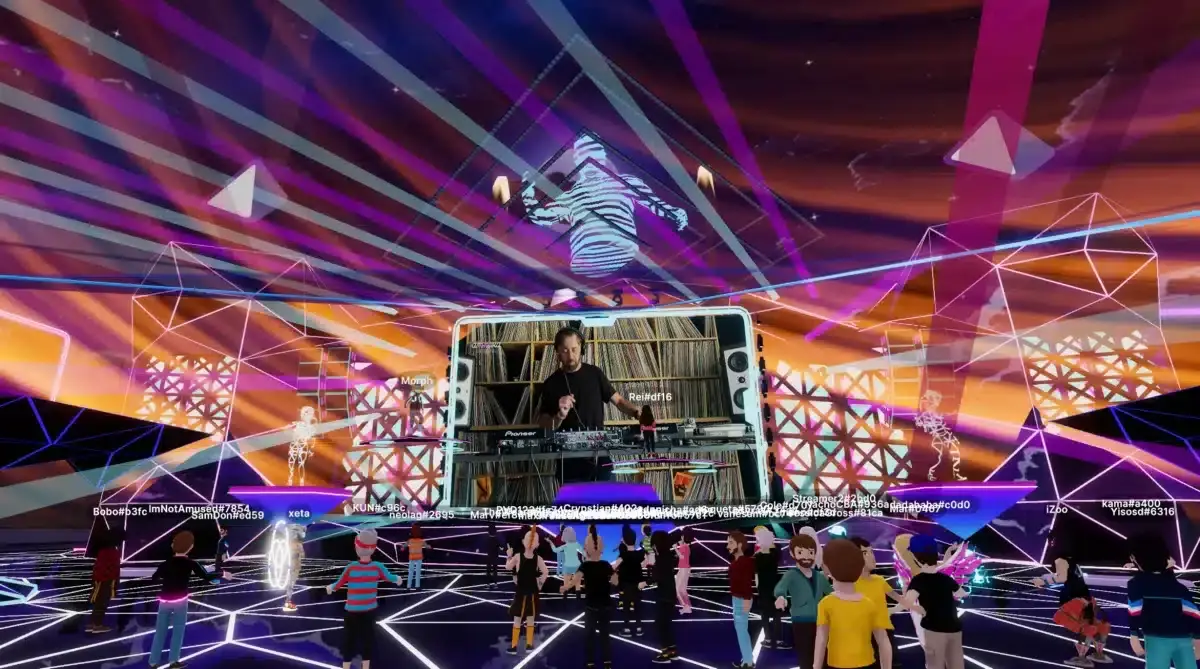 Decentraland Metaverse Music Festival: What's in store?
Decentraland virtual music festival is living up to its reputation as the world's largest virtual celebration of music. In its second edition, the metaverse is taking things up a notch with an otherworldly cyberpunk theme. The events will be spread across fifteen stages across the virtual world. 
To be sure, a stellar lineup of artists will grace the virtual stage this year. The list includes top DJs such as  Gramatik, Yokoo, Arapu, and Plastik Funk. Furthermore, main headliners Björk, Ozy Ozbourne, Soulja Boy, and Dillon Francis are some of the others on the list. In fact, more than 150 global artists will be part of the festival! 
How can you attend?
To attend Decentraland Metaverse Music Festival, all you have to do is head over to its website and hop in. Additionally, you may want to connect your wallet to the website to not miss any airdrops and giveaways. Don't forget to flaunt your best metaverse wearables as you shake a leg!
The first edition of the Decentraland Metaverse Music Festival saw artists 3Lau, Alison Wonderland, Deadmau5, and Paris Hilton rock the stage. Furthermore, virtual fashion events, giveaways, airdrops, and more were part of the festival. This latest festival is set to be a huge hit!
---
All investment/financial opinions expressed by NFTevening.com are not recommendations.
This article is educational material.
As always, make your own research prior to making any kind of investment.