Beanie is launching a new NFT collection and it looks like Farokh is the villain. In the latest post of his project End Game, he posted an image of his NFT with the caption "This villain will burn up spaces". Everyone in the community said the character resembled Farokh.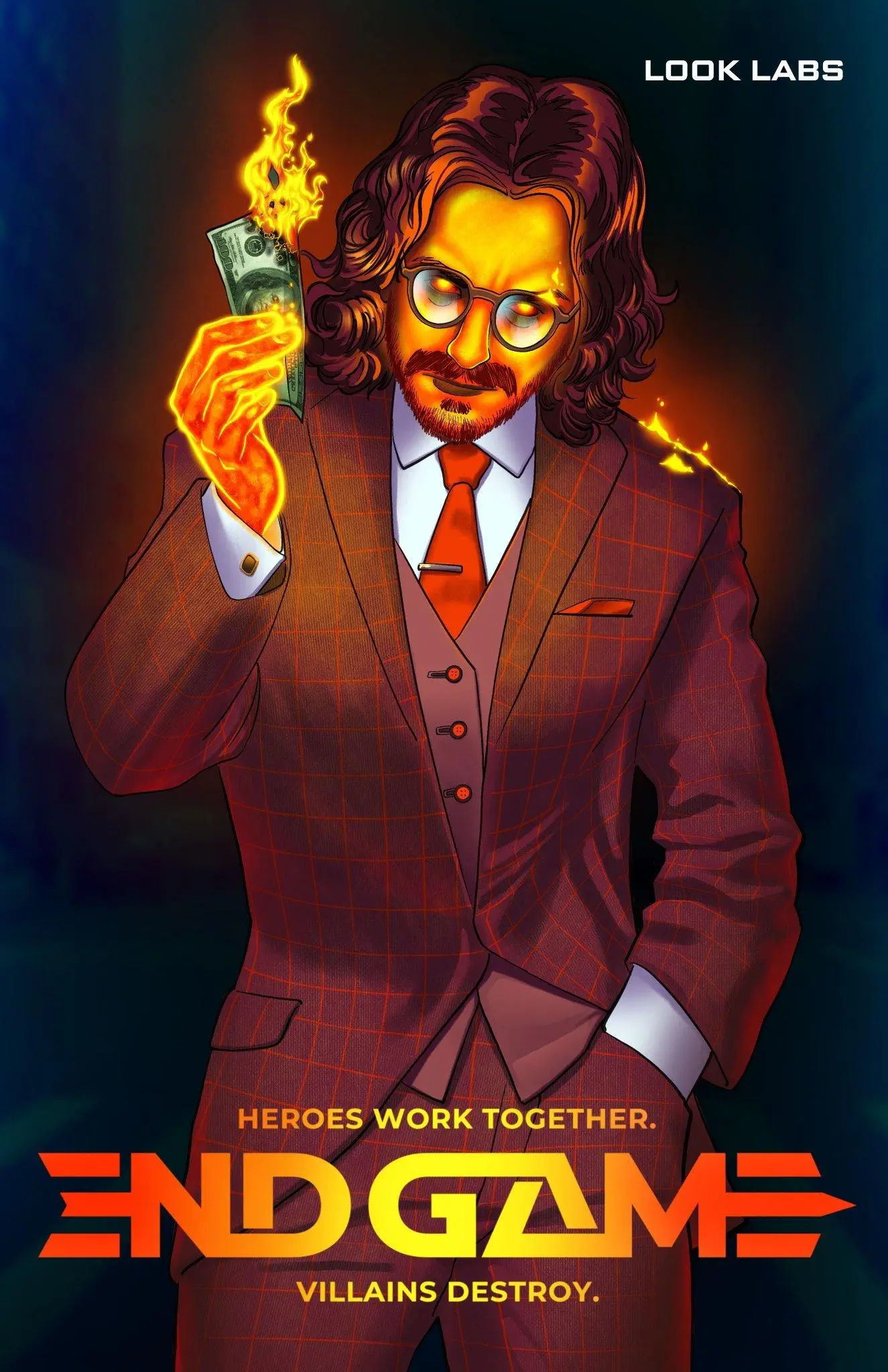 Beanie had been involved in several heated discussions on Twitter. Farokh had been part of some controversies as well. Will the NFT cause another Twitter feud? Based on Farokh's reaction, that might not be happening. In fact, he seems flattered by it.
Farokh's Reaction Toward Beanie's NFT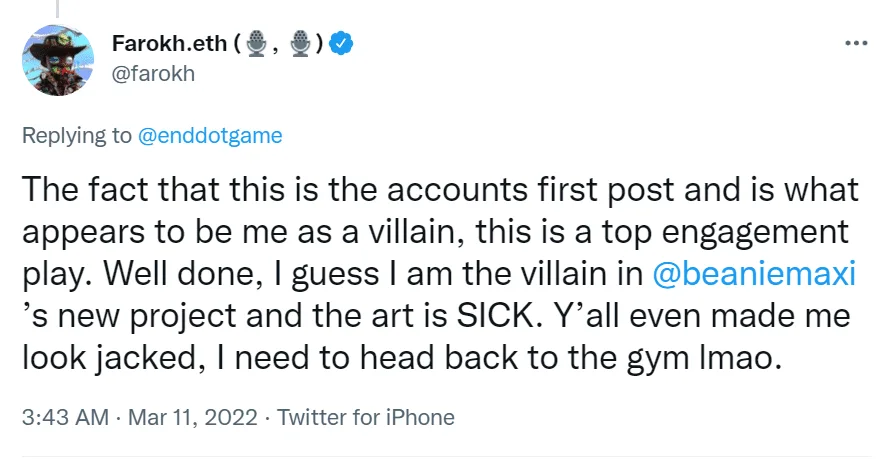 According to Farokh, the art is sick and the post is a top engagement play for the NFT community. He added that he feels honored and hopes the project will give the villain a cool name.
When asked by the community if he is a part of the project, he said found out at the same time as everyone else through tags in his Discord. "I've got nothing to do with the project," Farokh said.
He also doesn't seem to be offended by the NFT. His tweet said "I mean I don't see it as an attack. I don't think anyone should. They made me look cool asf too lol but I gotta say this is 10/10 great engagement bait."
With Beanie's latest project in mind, who else might we see as his NFT? Pranksy? Tai Lopez? We're excited to find out.
---
All investment/financial opinions expressed by NFTevening.com are not recommendations.
This article is educational material.
As always, make your own research prior to making any kind of investment.