The digital asset fund manager, 3iQ Corp. has announced that they're opening their headquarters in the metaverse on Voxels (formerly Cryptovoxels).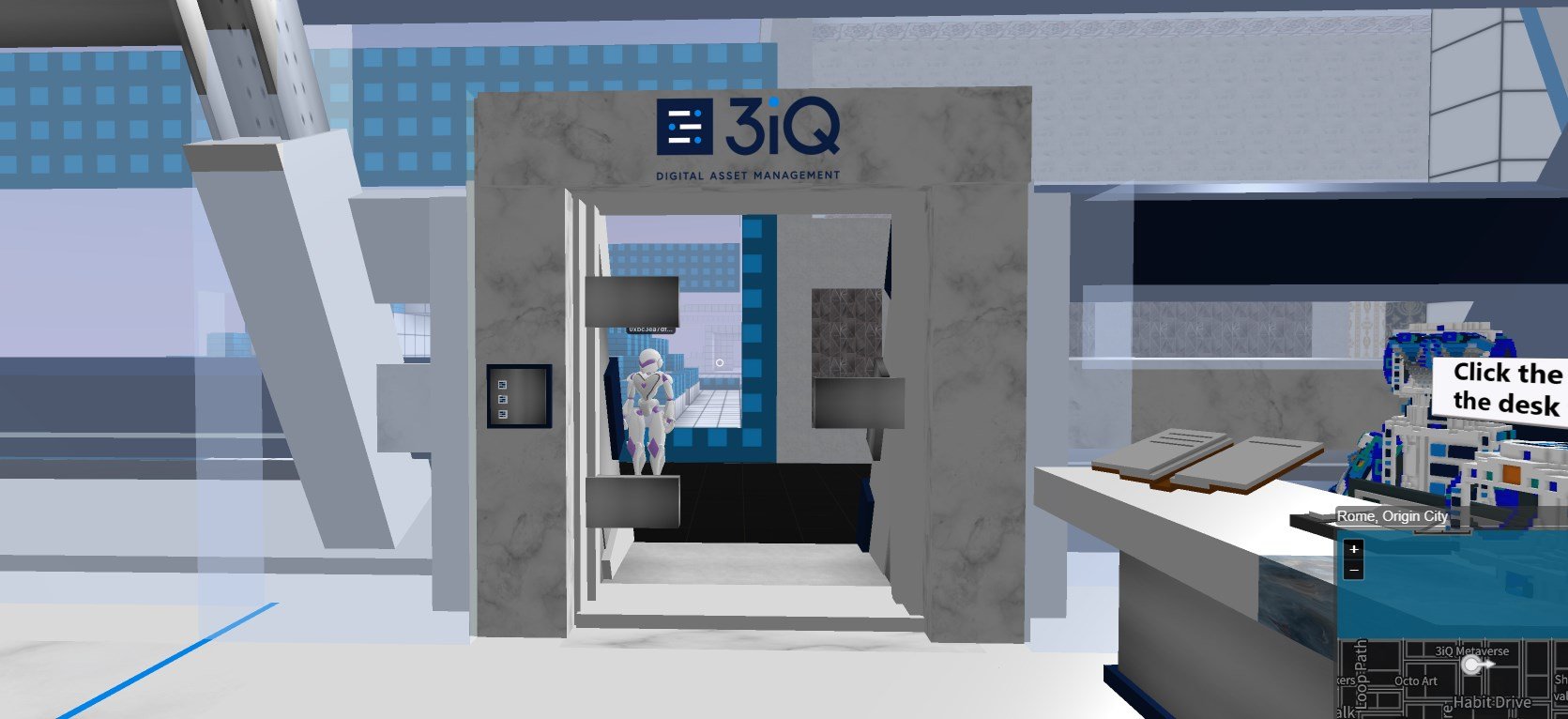 The New HQ
3iQ's new metaverse headquarters is located in Voxels' 'Rome', one of the oldest cities in the metaverse. The modern building is meant to show off the brand and make a space in the metaverse in order to share research and knowledge, while educating visitors on digital assets, like cryptocurrency and NFTs. In addition to this, the HQ will allow for employees to meet, and host metaverse-based events.
In their headquarters, there will be many interesting features. Some of these include an NFT collection exhibition, a rooftop pool, and lounge areas. As well as this, a signable guestbook that guests sign through their Ethereum wallet. Visitors can also try out wearables.
You can find the company's space on the Voxels metaverse here. In this, you will be welcomed to a video introduction from the company, welcoming you to their HQ.
About 3iQ
3iQ corporation is Canada's largest digital asset fund manager that helps investors navigate and understand the ever-growing digital asset space. Its investment solutions provide exposure to cryptocurrencies.
It was the first Canadian fund manager to offer a public bitcoin investment fund and a public Ether fund, and currently has assets worth more than C$2.5 billion under management.
The company feels that building a metaverse headquarters is an important step in its journey. Many benefits include having a place to build relationships with customers or clients, and allowing for a company to reach new people and markets based on the worldwide nature of the metaverse.
Metaverse Headquarters
Many companies have made their new homes in the metaverse in order to build on their cryptocurrency and NFT ventures. Decentraland and The Sandbox take up a large percentage of the industry, while other metaverse platforms like Voxels are proving themselves as big names in the space.
---
All investment/financial opinions expressed by NFTevening.com are not recommendations.
This article is educational material.
As always, make your own research prior to making any kind of investment.