Despite previous hints from the CEO, Jason Citron, Discord has now backtracked on its plans to introduce NFTs to its platform. This change comes after outrage from many users who are critical of the environmental issues that NFTs can come with.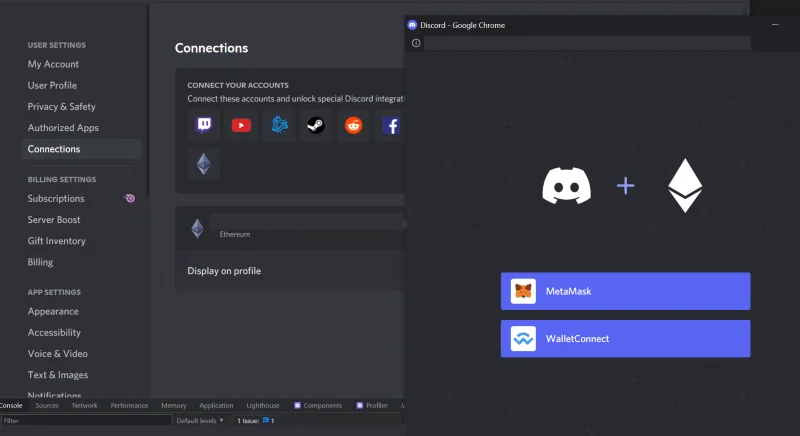 The Original Thought of NFTs on Discord
The concept would have potentially allowed users to exchange ERC-20 tokens and NFTs directly via the Discord app. The founder and CEO of the company, Jason Citron seemed eager about the concept of it. He Tweeted an image of what it could have looked like (seen above), with the simple caption of "Probably nothing", a phrase that's been used a lot in the NFT scene on Twitter when something big could or is happening in the space. For example, if a project introduces a new feature we've never seen before.
The Backlash
Users of the app were not happy with this proposal from Citron. Many of the replies on Twitter were people threatening to cancel their Nitro subscription. One of the replies included: "No. Stop. Immediately. Cut this out Unless crypto manages to become 100% green then throw this out the window." Others also claimed, "this whole thing is a big nonsensical scam and money laundering scheme".
Citron replied to the feedback by stating: "Thanks for all the perspectives everyone. We have no current plans to ship this internal concept. For now, we're focused on protecting users from spam, scams and fraud. Web3 has lots of good but also lots of problems we need to work through at our scale. More soon."
What This Now Means
Although it isn't going to happen now due to the current state of environmental issues on the Ethereum blockchain, this doesn't mean we won't ever see NFTs integrated into the Discord platform. This could change with Ethereum 2.0 coming next year which should reduce gas fees and ensure the blockchain is more environmentally friendly. This would come with the move from the current Proof of Work model to Proof of Stake.
---
All investment/financial opinions expressed by NFTevening.com are not recommendations.
This article is educational material.
As always, make your own research prior to making any kind of investment.