Disney joins the list of entertainment giants to tap into NFTs – or at least it seems so. In the past week, the company posted a job announcement for an NFT expert to work as a Manager of Business Development – but what are its future plans?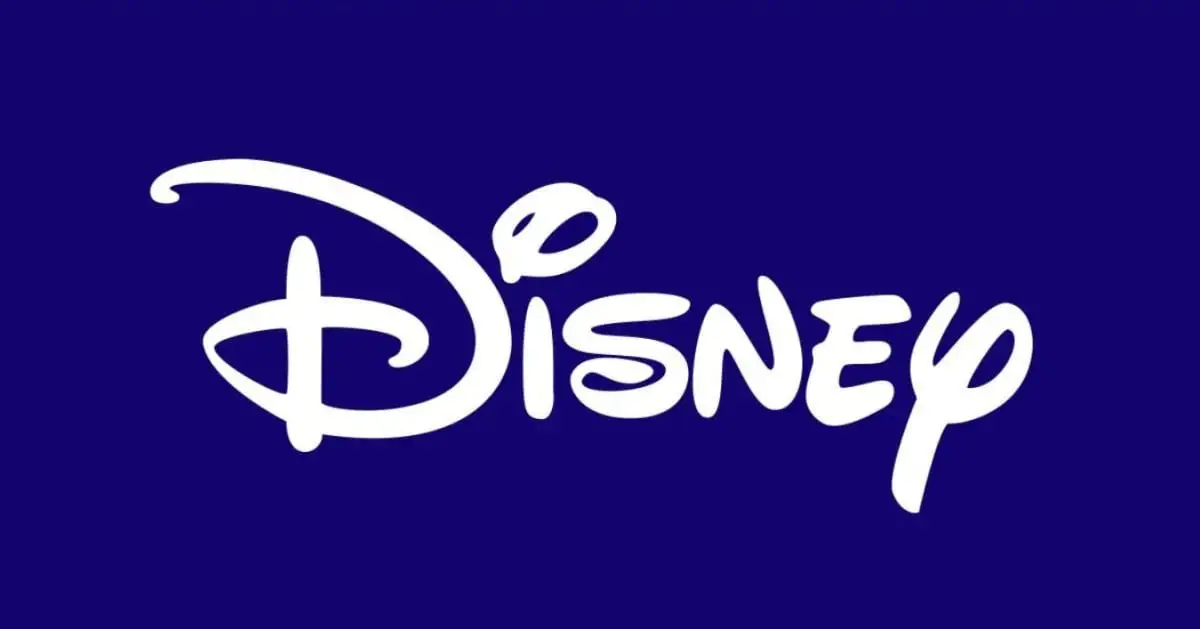 The Disney NFT expert job ad description
Disney is officially preparing to enter the Metaverse, as its most recent NFT job opening reveals. In a new open position, the company specifically mentioned it's searching for an NFT expert:
"You will help lead Disney's efforts in the NFT space including monitoring the evolving marketplace, setting category strategy, and managing key partners," the virtual ad says.
The news marks the beginning of a historical breakthrough for the NFT space. At this moment, Disney didn't issue any official statements just yet. However, collaborator and film director Adam Jeffcoat, of StudioNX, believes Disney-themed NFT collectibles are on the way:
"Big studios like Disney have realized NFTs give collectors a chance to own rare digital memorabilia which could be worth a fortune in the future," he says. "Despite our initial skepticism, we are now certain that NFTs are here to stay. Add to that the rise of the metaverse and we foresee a digital future where users will own a virtual gallery showing off their NFT collections for the world to see. NFTs give independent artists a chance to sell directly to their fans and give them exclusive access to content."
But who will be the lucky NFT expert to get the Disney job? Way back in August, Twitter NFT influencer Beanie wrote that he was the chosen one: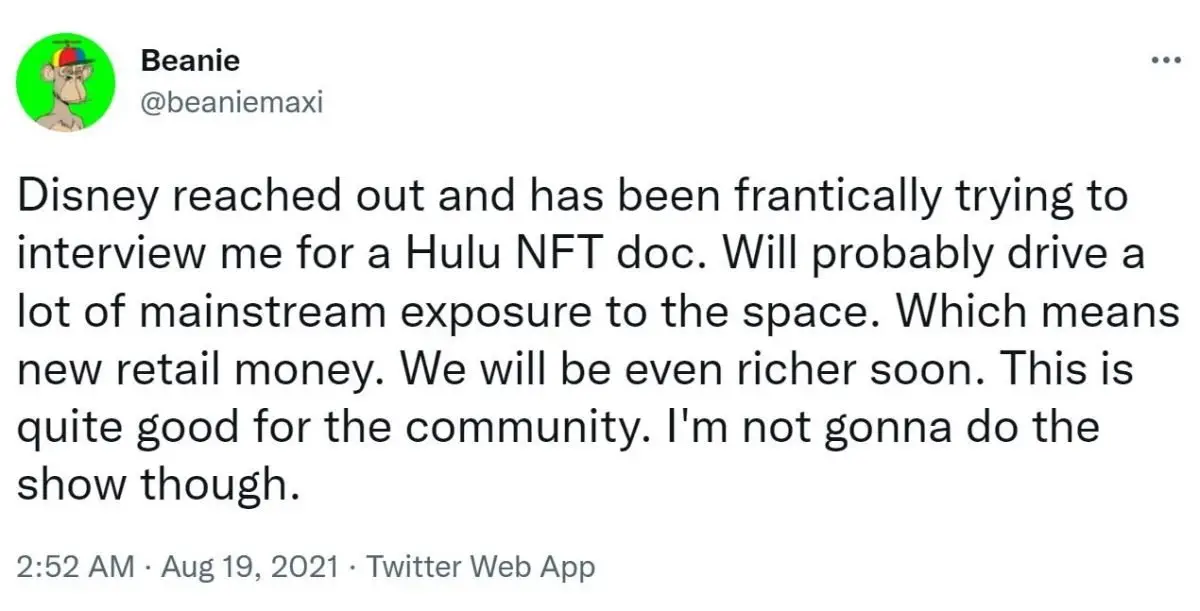 Is Beanie truly involved with Disney?
In short, Beanie is among the most notorious NFT influencers on social media. Firstly known for picking fights with other community members via Twitter, the collector's reputation is now worse than ever.
Last month, multiple sources revealed astonishing evidence that they claim proved that Beanie had been scamming collectors for months. Now linked to the real-life identity of Charles Moscoe, Beanie's accusers claim that his record involves promoting misleading information, and even founding projects just to make a profit.
Considering Beanie's allegedly dishonorable attitude, he is most likely not linked to Disney in any way. Nevertheless, the NFT community is now eagerly waiting to see which NFT expert will occupy the new job opening.
Meanwhile, companies such as Fox Entertainment have already begun NFT integration as well. As the NFT market expands at the speed of light, the collectibles sector will likely explode this year too.
---
All investment/financial opinions expressed by NFTevening.com are not recommendations.
This article is educational material.
As always, make your own research prior to making any kind of investment.