What if you could enjoy adult content, VR, and join the NFT market all at the same time? Thanks to the Dolz NFT-powered metaverse, this unique project combines the latest technologies for the ultimate experience.
From the creators of the first erotic VR game ever made, Dolz is ready to take the adult content NFT market to another level, so let's check them out.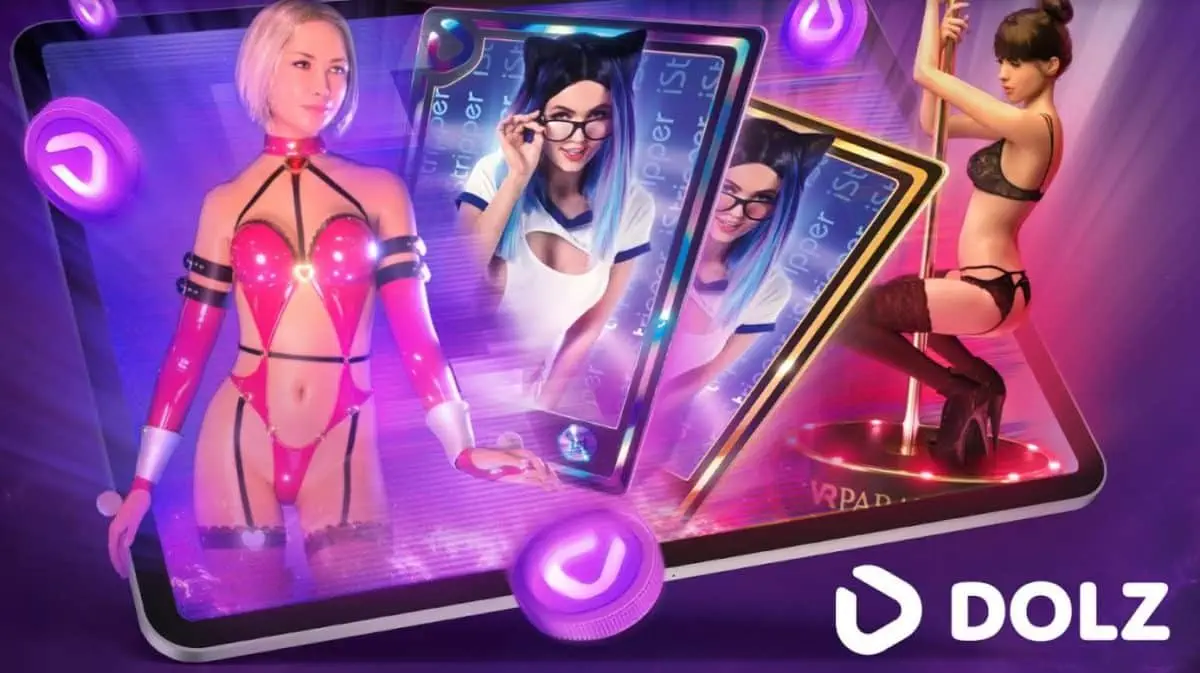 What is Dolz?
In essence, Dolz is the ultimate metaverse dedicated to virtual adult content. Designed for gamers and collectors alike, this new ecosystem consists of two main NFT collections:
iStripper adult trading cards
Thanks to this amazing collection, holders can trade and collect exquisite adult NFT cards. What's more, each NFT unlocks an exclusive 40-minute erotic show. The collectibles are ranked from common to legendary for increased trading value. Surprisingly, the iStripper adult software has already surpassed 20 million downloads and 200,000 community members.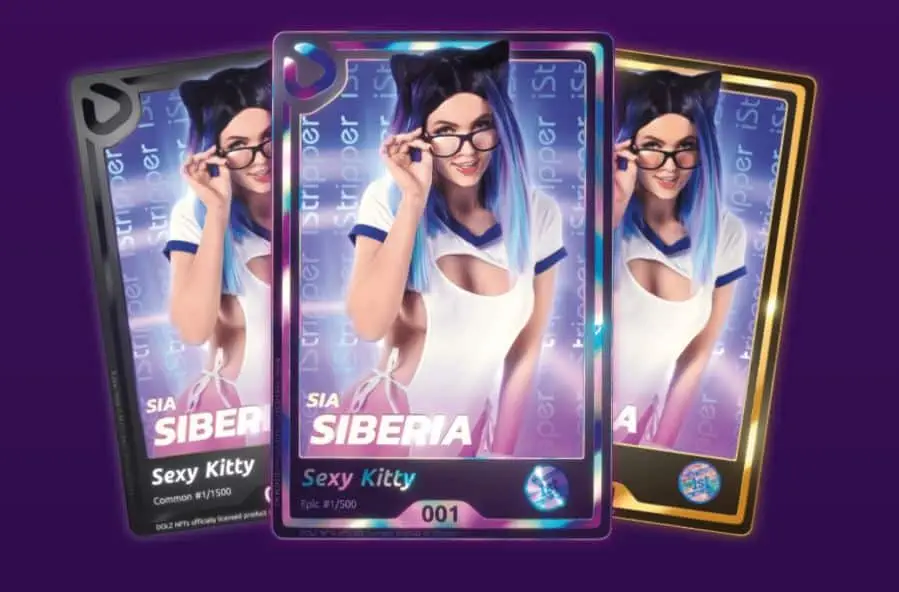 VR Paradise NFT
A perfect blend between 3D design and elegance, these NFTs set the tone for the Dolz VR Paradise world. Each holder can use their NFT in an upcoming VR metaverse with multi-player features. From special events to items trading, everything about these virtual venues invites you in. Notably, this is the first 3D VR Stripclub worldwide – and its metaverse debut will be equally memorable.
In addition, the Dolz platform will also include NFTs created by its exclusive partners, as well as platform users. Therefore, this metaverse allows you to manage your own strip club and launch your own NFTs! What's more, you can also showcase any digital assets you own in your own VR Showroom – all within the Dolz ecosystem.
Of course, all of these perks and features rely on the $DOLZ token, so let's check out the tokenomics.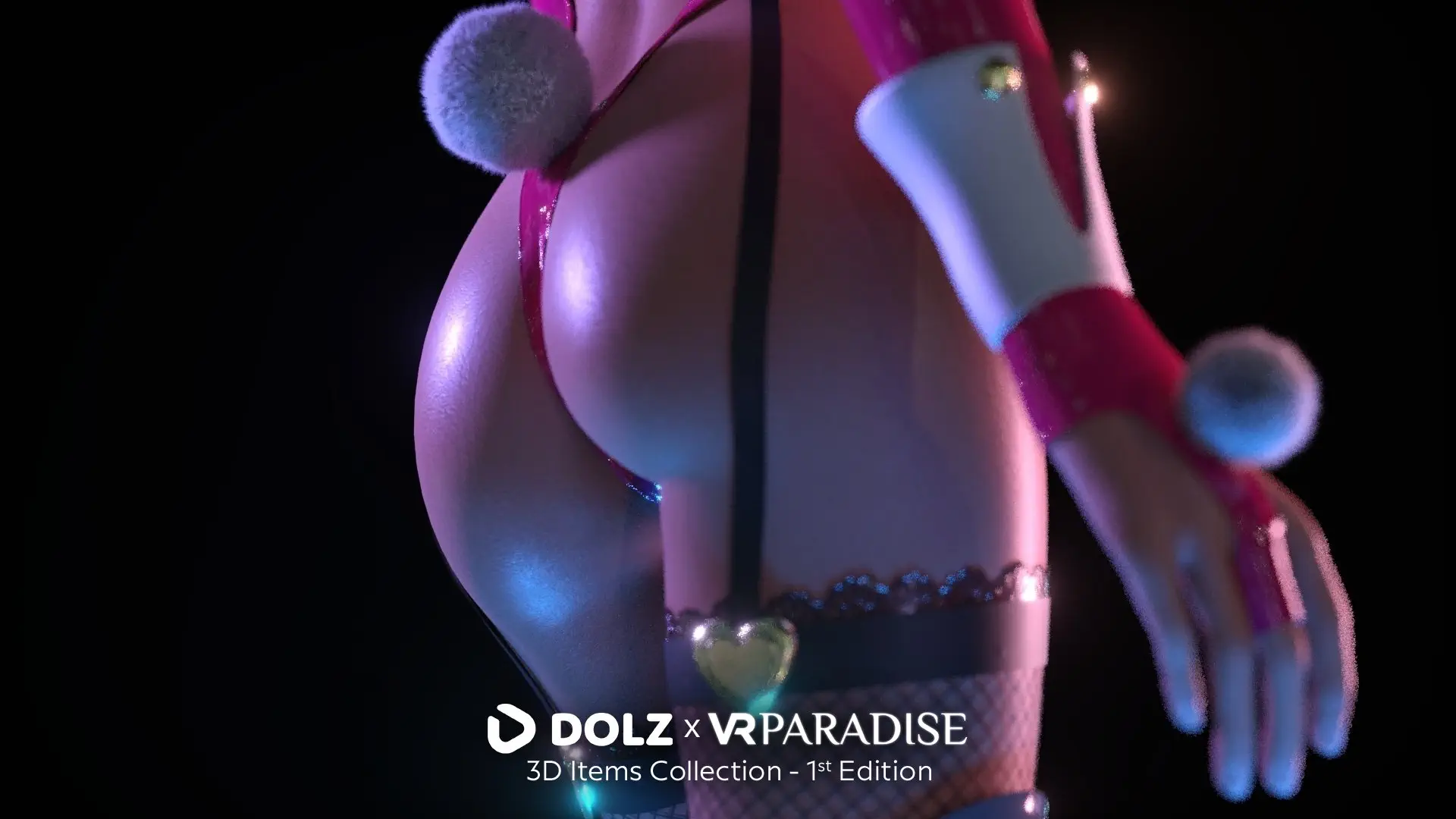 How does the $DOLZ token work?
Basically, the Dolz ecosystem centers around its own utility token called $DOLZ. To begin with, Dolz holders will be able to buy, trade, and sell their iStripper and VR Paradise 3D NFTs using $DOLZ tokens.
Thanks to the platform's play-to-earn mechanics, holders can stake their $DOLZ tokens to receive exclusive NFT rewards. Last but not least, community members will be able to cast votes and join the VR museum using the $DOLZ token.
The best part? Now you can join the first $DOLZ token presale by joining the whitelist. The team is currently hosting a social media giveaway too, offering 1mil $DOLZ tokens! In addition, you can join the project's referral program to get 5% of your friends' invested amount in $DOLZ.
Once all three presale rounds will have been completed, holders will receive their tokens. In fact, the $DOLZ smart contract has already been Audited by Solidproof, thus increasing its stability.
This is clearly a one-of-a-kind project that might revolutionize the NFT adult content industry. Considering the founding team, though, it's no wonder, so let's find out more.
About the Dolz NFT admin team
The ambitious Dolz project has been developed by Totem Media – a leading brand in the adult industry. In fact, company founders Richard Excoffier and Hervé Lucchi joined their forces back in 1998 to launch the revolutionary VirtuaGirl (now known as iStripper).
In 2018, Totem Media revolutionized the market again by launching the first 3D VR Stripclub ever, called VR Paradise. Both concepts are owed to the founders' passion for gaming and entertainment.
 "We have always been a forerunner in adopting emerging technologies to adults. iStripper has resisted the advent of adult tubes by basing its business model on the collection of cards and "non-tubable" content. The success we encountered with VR Paradise confirmed us in our direction. The blockchain is simply a logical continuation for us"- says Richard Excoffier.
If you're ready to explore, play, and trade within the Dolz ecosystem, make sure to check out the official website. In addition, you can follow the project via Twitter, Telegram, and join their growing Discord community for exclusive insights and giveaways!
---
All investment/financial opinions expressed by NFTevening.com are not recommendations.
This article is educational material.
As always, make your own research prior to making any kind of investment.