Donald Trump, the 45th President of the United States, released his first collection of non-fungible tokens (NFTs). The collection, called "Trump Cards," is available exclusively on the website CollectTrumpCards.com.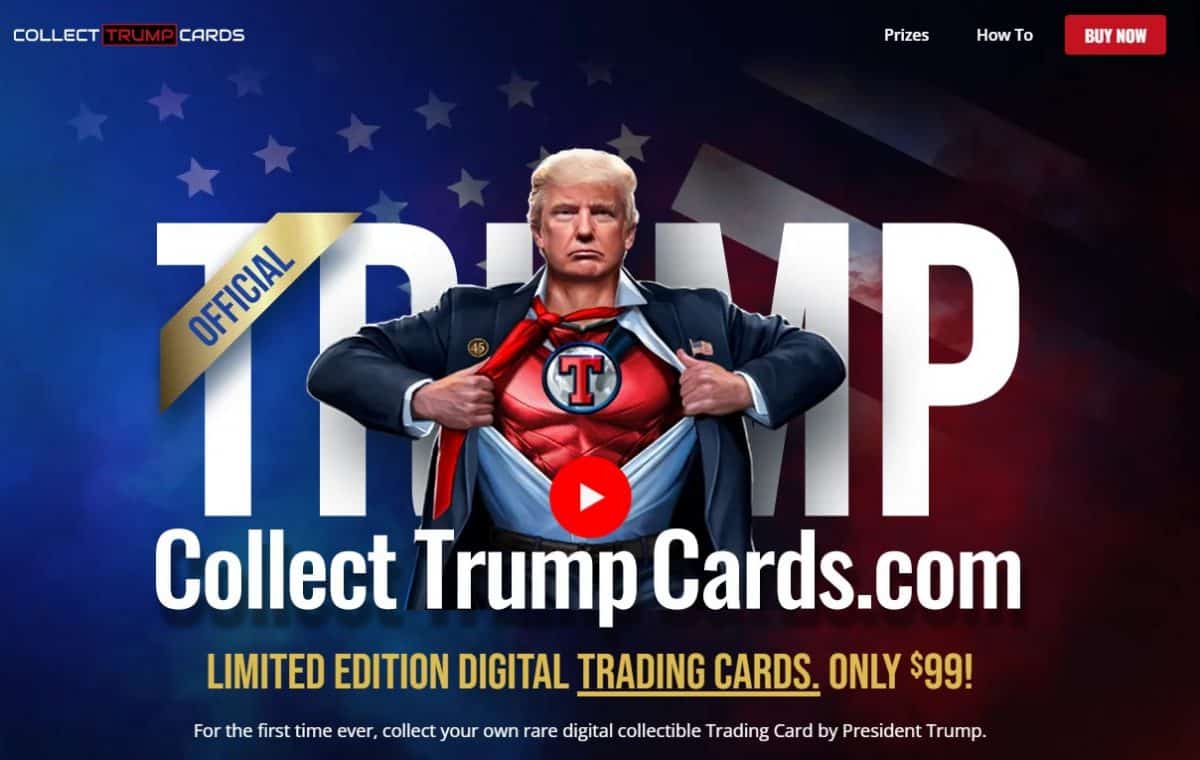 What you need to know about Donald Trump's NFT collection
NFTs are digital assets that are unique and cannot be replicated or exchanged for other tokens. They are typically used to represent ownership of digital art or collectibles. In recent years, they have gained popularity due to their potential to generate significant profits for creators and buyers.
Donald Trump NFT collection features a series of digital "cards" depicting the former president in various iconic poses and situations. There are two tiers of Trump Cards: a standard edition and a limited edition. The standard edition cards are sold for a fixed price of $99 each, while the limited edition cards are auctioned off to the highest bidder.
Is the NFT collection political?
The website clearly states no money from the collection will be used for Donald Trump's presidential campaign. Trump commented publicly on the release of his NFT collection with a detailed video explaining his new NFT collections on the official website.  Nevertheless, web3 community now has attention on the former president. Since leaving office in January 2021, Trump continues to make headlines with his controversial statements and actions.
The release of Donald Trump NFT collection has sparked both excitement and criticism among the crypto community. Some have praised the former president for embracing the world of blockchain technology. Additionally, the project seems to be giving real utility for lucky holders that receive additional benefits like meeting him in person in a one-on-one meeting. Others, however, pointed out the potential ethical and legal issues surrounding the sale of the cards.
Some question whether Trump has the legal right to profit from his time in office by selling NFTs featuring his likeness. The sale of these cards raises questions about whether the former president is using his political influence to generate personal profits.
Are the NFT Trump Cards a success?
Despite these criticisms, the Donald Trump NFT collection generates significant interest among collectors and investors. Many see the collection as a unique opportunity to own a piece of political history. Others expect to see potential profits that the limited edition cards may bring.
It remains to be seen how successful Donald Trump NFT collection will be, but it is clear that the former president continues to make waves in the world of politics and technology. Whether you love him or hate him, the "Trump Cards" collection is a controversial and fascinating addition to the world of NFTs. The potential ethical and legal issues surrounding the sale of these cards make it a topic that will likely be debated for some time to come.
---
All investment/financial opinions expressed by NFTevening.com are not recommendations.
This article is educational material.
As always, make your own research prior to making any kind of investment.