Fashion icon Dour Darcel – the popular cyclopean character from Darcel Disappoints and the Dour Darcels NFT collection – is back. This time, the distinctive characters return with an exciting fashion NFT blockchain game called 'Dour Fits'. The first collaboration for the game is with Slam Jam  (the cult streetwear brand) and coincides with Milan Fashion Week.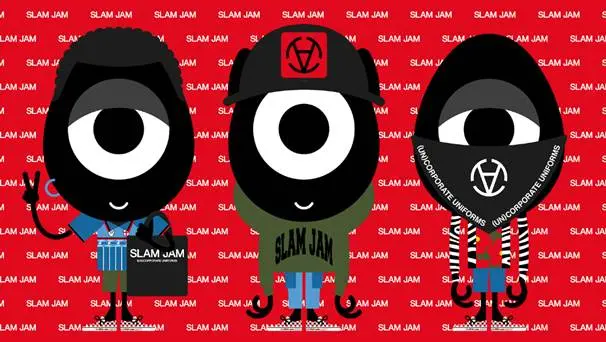 Dour Darcels releases the fashion NFT game 'Dour Fits'
Launching to coincide with Milan Fashion Week, Dour Darcels will unveil 'Dour Fits', their new blockchain game. Furthermore, an experienced team has developed the game, including former Apple Games Editor Adam Johnson.

Essentially, the game allows holders of the project NFTs to style their NFT Darcel and compete in events to win digital clothing tokens and physical clothing for their Dour Fits wardrobe. Furthermore, the wider Dour Darcels community will decide the winner of each event.
Slam Jam is the first event in Dour Fits
The first event in this new Dour Darcels fashion NFT game is a collaboration with Slam Jam. Founded in 1989 by Luca Benini, this streetwear brand has a unique style and uses inspiration from art, music, and clubbing to create brilliant underground streetwear clothing. Previously, they have worked with Nike, Levi's, and AC Milan.
The winner of the Slam Jam event will receive seven exclusive Slam Jam x Dour Fits NFTs which are reflective of the clothing brand's style. The winner will also receive physical versions of the NFT.
---
All investment/financial opinions expressed by NFTevening.com are not recommendations.
This article is educational material.
As always, make your own research prior to making any kind of investment.