Iconics, an NFT project on Solana, has been accused of a "rugpull" and scamming people. In the crypto world, a rugpull occurs when someone defrauds investors by not delivering a project and then absconds with all the money. Reportedly, the 17-year-old artist behind Iconics raked in around $140,000 before disappearing.
Iconics was supposed to deliver 8,000 NFTs featuring randomized 3D artworks. However, after the mint on September 30, investors received a random collection of emojis instead of the artwork. Following the Iconics NFT rugpull scam, many buyers took to Twitter to share their ordeal.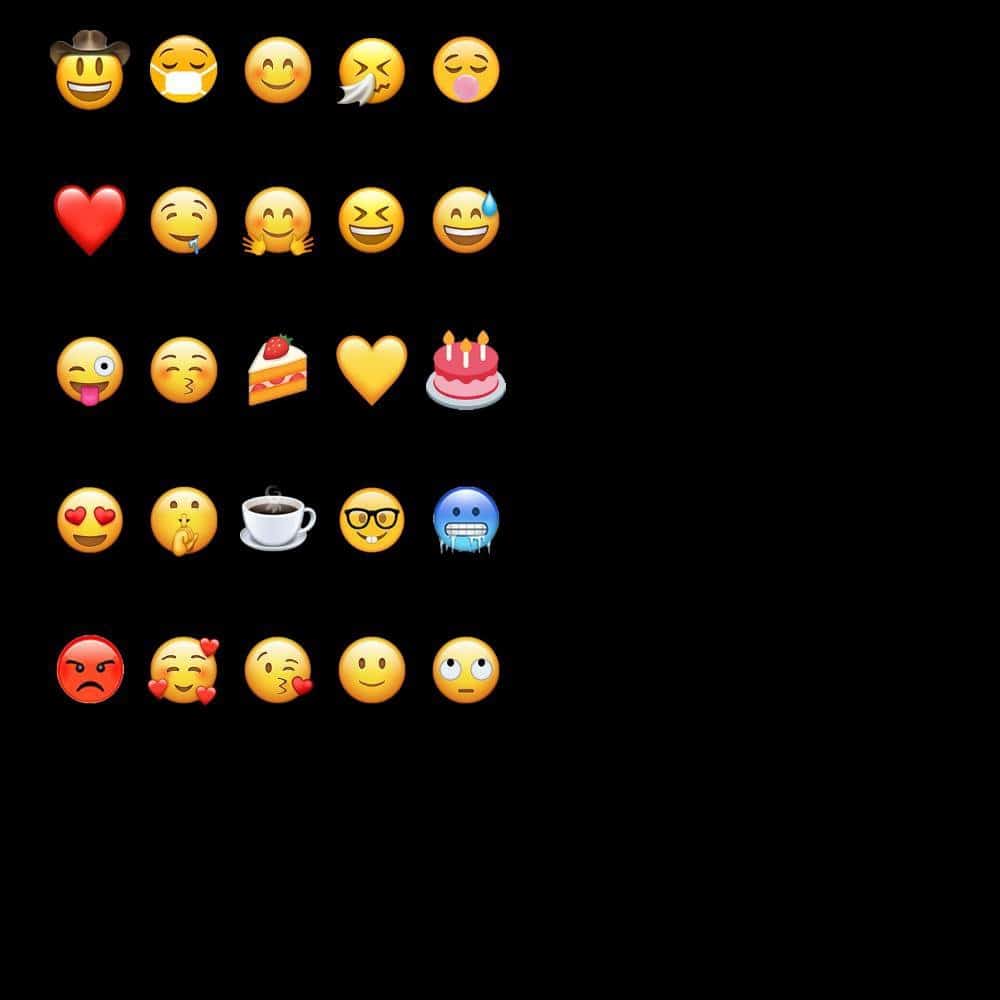 The Iconics Rugpull: What happened?
As part of a pre-sale, 2,000 Iconic NFTs were launched on September 30, at 0.5 SOL apiece. The collection was quickly bought by NFT enthusiasts who had early access to the sale. However, instead of the 3D artwork, the investors of iconics received a collection of 25 emojis in a major rugpull. 
"Damn.. @IconicsSol just RUGGED. Did a presale for 2K at .5 and made off with I think 1000 SOL," tweeted Sol Big Brain, a user well-known in Solana NFT space. "Sorry to anybody who took the L here. I minted a bunch also as art looked good. Lesson Learned."
Meanwhile, @FreeCartel noted that Iconics had "all of the right signs of a good project". However, the developer was not "building a team."
"I need to do a better job of looking for signs of scam and trusting my gut," the user added.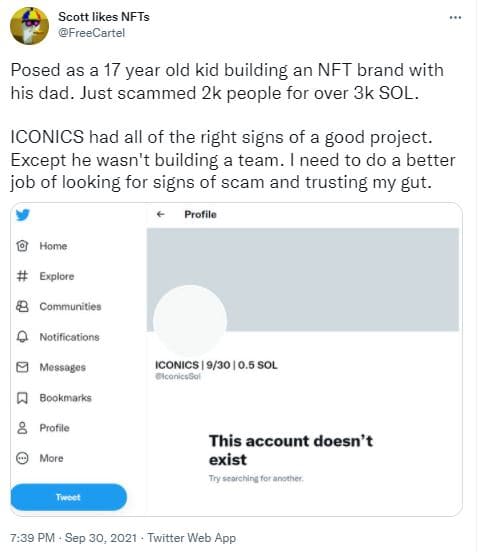 The project developers also deleted Iconics' Twitter account and disabled the Discord channel chat. Additionally, there have been no updates on the channel since the pre-sale.
However, the victims of Iconics rugpull decided to help each other. Now, @FreeCartel, and others, have hosted giveaways for those affected by the scam.
Scams in the NFT world
Unfortunately, the Iconics Rugpull is only one among the many scams that are becoming frequent in the NFT world. Last month, the AstroSols NFT project scammed users on Solana. While the investors were promised a space art, they received question marks instead.
Recently, we saw The Raccoon Secret Society team turn their NFT collection into bones, in a similar rugpull with a stronger message. Actually, the NFT collection saw great success before the devs ran away with the cash.
Meanwhile, in August, a scammer stole about a million dollars worth of ETH and NFTs, including 16 CryptoPunks. Similarly, a hacker sold Artist Banksy's fake NFT via his website for $366,000. However, as luck would have it, the scammer returned the amount to NFT collector, Pranksy, who bought the fake NFT. 
Seemingly, the Iconics rugpull is unlikely to be the last. As scams are widespread in the NFT world, it is important to double-check before you hop on any new project. Ensure to check all the details of a domain name, keep your seed phrase safe, and do enough research before investing in an NFT. After all, it's better to be safe than sorry. 
---
All investment/financial opinions expressed by NFTevening.com are not recommendations.
This article is educational material.
As always, make your own research prior to making any kind of investment.