The Fame Lady Squad NFT collection has continued to attract more buyers, despite worrying revelations concerning the developers. The avatar-based collection has seen unique active wallets increase by 78% in the 24-hours to 11th August, but has had a stormy week on social media.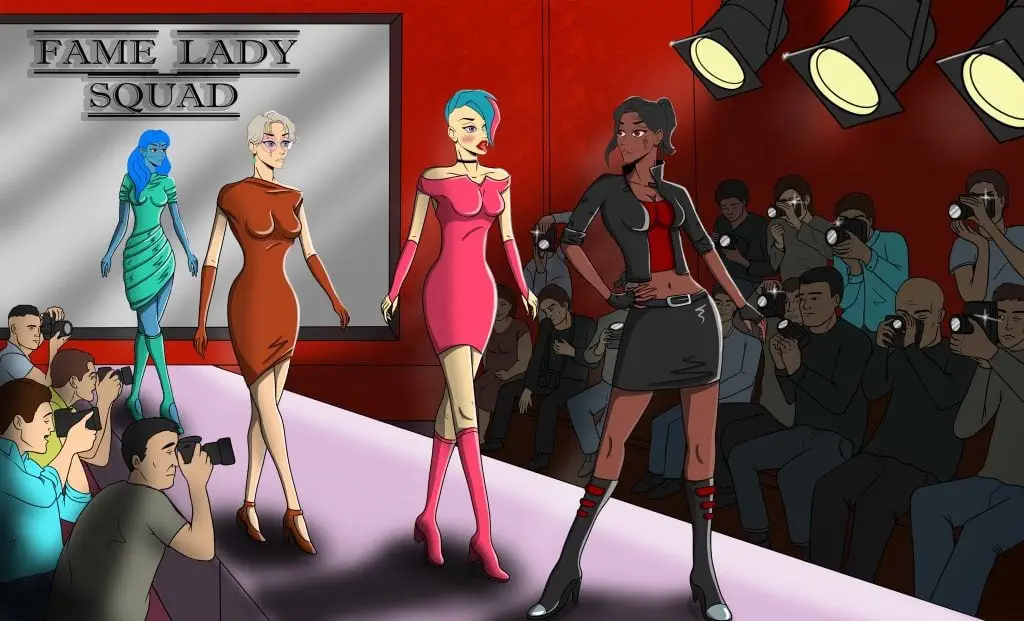 The value increase is hardly surprising when you consider the ongoing boom in avatar-style NFT collections. From Bored Ape Yacht Club to Crypto Cats, creating a series of characters with unique traits, styles and personalities certainly resonates with non-fungible collectors. In the case of Fame Lady Squad, there are 8,888 to amass. Each has a different set of rarities, which determines their value.
No more tokens will be minted now the drop has taken place and each 'lady' has been bought. This means the secondary market is the only way to get hold of one. Given this, it's understandable demand is high, with 983 individual traders involved in just one day. Trading volume also grew significantly — by 325% — hitting $445,000 in that 24 hour period.
 What's This About a Fame Lady Squad NFT Controversy?
It's important to note that at the moment some rumours surrounding the origin of the collection are just that — rumours. However, several reputable NFT and crypto experts have voiced concerns as evidence mounts suggesting Fame Lady Squad developers are running a scam.
According to Neural Pepe creator Fedor Linnik, the team behind this collection also lay claim to a number of other abandoned NFT perojects. NFT Idols, NFT Hustlers, and Unicorns CG Club are all supposedly linked to the same people.
In addition to Linnik, ColeThereum, co-f0under of Metaverse HQ and Pudgy Penguins NFT collection, has also spoken out on Twitter. "I would like to publicly apologize [sic] for promoting and supporting @FameLadySquad," he wrote. The tweet then goes on to suggest one of the developers slipped up in an online chat, accidentally revealing themselves as behind another blighted project, Queenship.
I would like to publicly apologize for promoting and supporting @FameLadySquad

I would like to further confirm that they are frauds. They are the same male devs as @UnicornGGClub @M_PlanetsNFT and @queenship_

Here is him editing his message from "We" to "They" after slipping. pic.twitter.com/wCVq5ipCWe

— COLΞ ❄️ (@ColeThereum) August 10, 2021
Wait, There's More
And that's not all, either. On Tuesday, 10th August, Fame Lady Squad's developers were forced to publicly apologise for a 'lie'. Having claimed to be an all-female team, it subsequently emerged that this wasn't actually the case. Although initially denying the claims, one of the controversial group has since come out — Max Rand — and admitted the truth.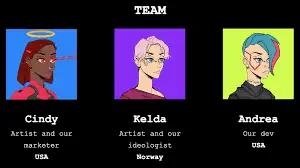 "Sorry for the lie," Rand tweeted. "I was too afraid to say this because of [a] lot [of] threats [on] my side, my stupidity and not understanding US market culture rules."
The situation raises huge questions about the NFT explosion. Not least in terms of understanding and being able to accurately trace where a collection has come from. What makes this example so problematic is the fact Fame Lady Squad sold itself as the "first female avatar project of all time", clearly trying to exploit the widespread understanding that digital development has a huge representation problem and needs more women. So while the tokens are what they are — NFT avatar characters with unique traits — this is about ethics, not design.
---
All investment/financial opinions expressed by NFTevening.com are not recommendations.
This article is educational material.
As always, make your own research prior to making any kind of investment.