The New York City streetwear brand Mishka has just announced their NFT collection – the "Keep Watch Crew". The collection of 6,969 NFTs will feature the brand's iconic eyeball logo and will be launched on December 16th, at 3pm PT/ 6pm ET on NTWRK NFT. 
Interested in joining the "Keep Watch Crew"? Keep reading.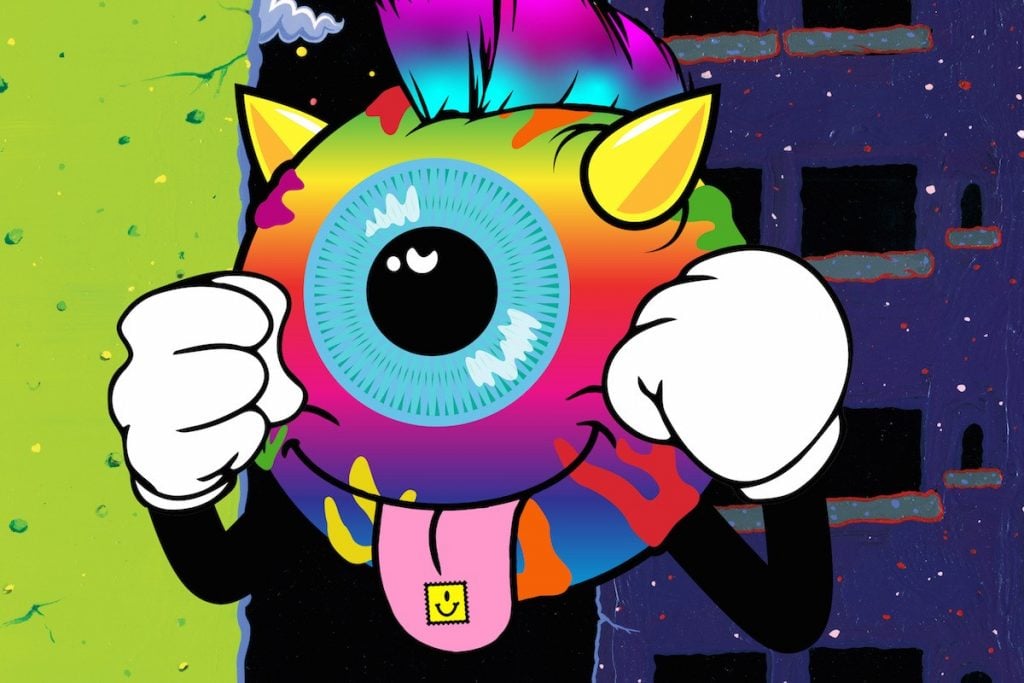 What is Mishka?
Mishka is an NYC-based brand that has been taking streetwear by storm since 2003. Mikhail Bortnik and Greg Rivera founded the brand as a t-shirt-focused enterprise. Nowadays, the Mishka brand includes apparel, home goods, a record label and even an app.
New York's DIY culture drives Mishka. In fact, the brand pulls influences from NYC subcultures such as hip-hop, punk and skating. Simultaneously, the Mishka team keep up to date with the latest tech initiatives. As a result, Mishka is diving headfirst into the NFT market, by bringing their iconic "Keep Watch" eyeball onto the Ethereum blockchain. 
The Mishka brand's "Keep Watch Crew" NFT collection
To create this collection, Mishka searched through 18 years worth of work. The main intention? Incorporating patterns and images from the brand's 18 years of history. 
The "Keep Watch Eyeball" logo is at the centre of each NFT. At the same time, each NFT generated includes unique traits such as different accessories, colours, hairstyles and so on. 
Within the collection, there are 6 unique NFTs created by international artists such as Buff Monster, LAmour Supreme and Frank Kozik. Close collaborator Andy Milonakis also pitched in to create his own signature Mishka NFTs within the brand's "Keep Watch Crew" collection.
Mishka and its Mishkaverse
Streetwear enthusiasts and Mishka fans can become part of the Mishkaverse by minting one of Mishka's NFTs this December. The NFT will give them access to a global, decentralised community.
What's more – being part of the community means that they'll help shape Mishka's future and the brand's trajectory. They'll also receive discounts and exclusive access to future NFT and merch drops. Fans can access the pre-sale link by joining Mishka's Discord. By doing this, they can start minting 24 hours before the public mint at a discounted price of .059 ETH. 
By launching this collection, Mishka is following in the footsteps of other streetwear brands such as The Hundreds, who are reaping the benefits of joining the metaverse. 
---
All investment/financial opinions expressed by NFTevening.com are not recommendations.
This article is educational material.
As always, make your own research prior to making any kind of investment.