DAO Maker, the leading IDO and IGO launchpad for cryptocurrency projects, announces its NFT beginnings with the official creation of an NFT launchpad. In addition to DAO Maker's new endeavors, the newly generated platform will host the first-ever Maradona-licensed NFT collection. Featuring 5,000 pictures of the iconic Diego Maradona, the collection celebrates the legacy the soccer legend carved through the fields and into the hearts of his beloved fans and family.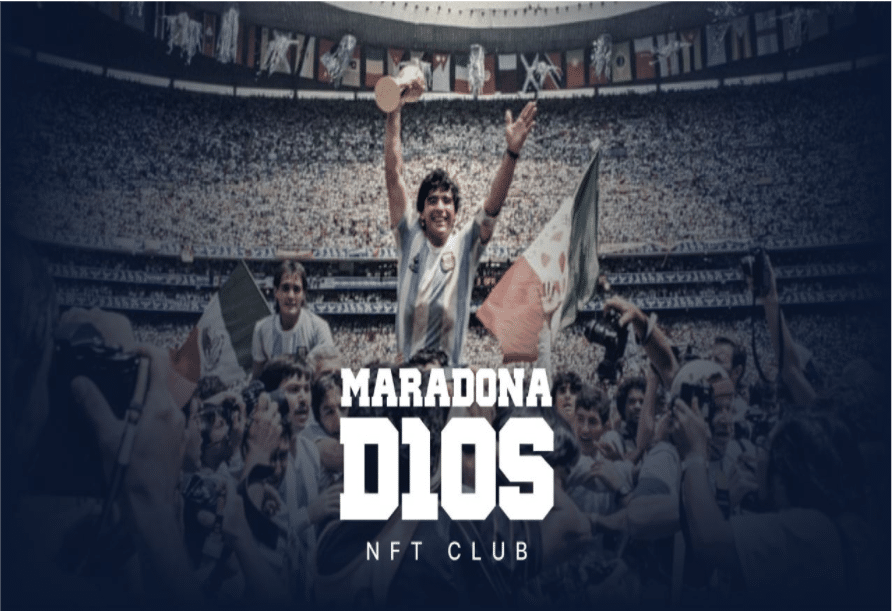 Maradona's NFT Legacy
Founded in 2018, DAO Maker has built a strong reputation through its numerous launchpad solutions. The company primarily simplifies Initial DEX Offering (IDO) and Initial Gaming Offering (IGO) solutions.
However, NFTs have seen tremendous growth. Thus, the demand for NFT-related launchpads solutions rises. DAO Maker's intuitive launchpad solutions can provide a clear path forward while minimizing the risk for potential investors. 
DAO Maker created the first significant launchpad to facilitate these approaches and pioneered the first epicenter to explore new opportunities in the Web3 space. That approach allowed DAO Maker to become one of the largest networks in 2021, with over 135,000 KYC-verified users and over 270,000 followers on Twitter.
The collection has received support from all five of Diego's heirs. As the first-ever official Maradona-licensed NFT project, the exhibition has brought the heirs together in a unique way. All to commemorate the life of one of the sport's greatest players.
"Maradona D10S NFTS is the first time all heirs have come together in a creative collaboration since Diego's passing."  .– Jana Maradona, daughter of Diego Maradona
As well as honoring the life of Diego, the NFTs will also celebrate the upcoming FIFA 2022 event. Furthermore, the Maradona D10S collection will mark the first NFT drop through the newly generated launchpad. With the ability to support other blockchains, Maker DAO's platform will enable any project in the future to follow suit.
"The NFT space quickly became a very toxic and fraudulent area of crypto. We are entering this market to try to clean it up the way we have with the low cap market by providing a venue for celebrities & founders that want to do NFT drops the right way." – Chief Executive Officer Christoph Zaknun
---
All investment/financial opinions expressed by NFTevening.com are not recommendations.
This article is educational material.
As always, make your own research prior to making any kind of investment.