You can now claim acclaimed crypto artist FvckRender's much-awaited Fvck_Avatar NFTs! The artist launched the avatars in four phases, starting March 23. These avatars not only feature the iconic elements developed by the artist but will also act as "beacons" in LVCIDIA. For the uninitiated, LVCIDIA is the metaverse FvckRender is currently developing.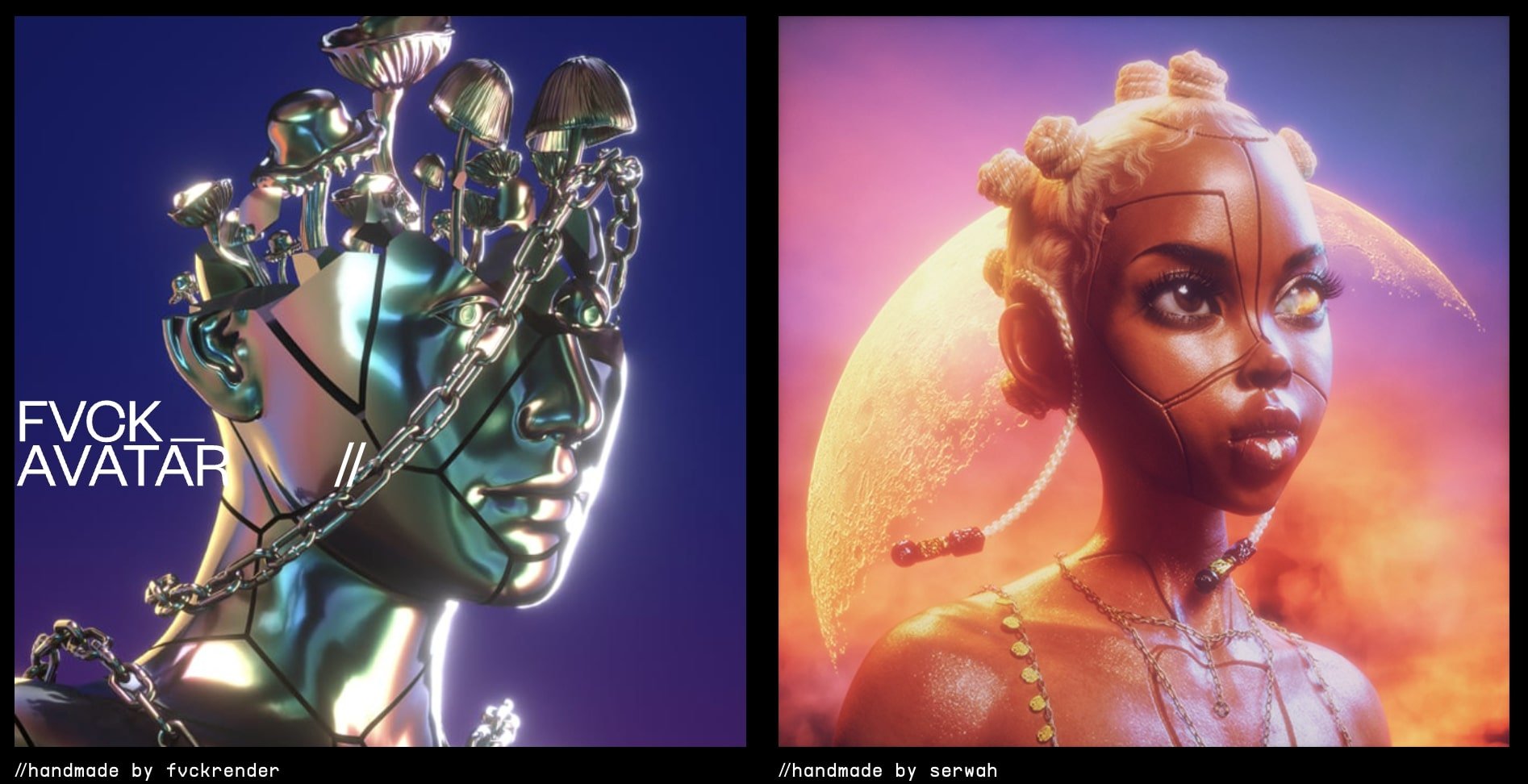 FvckRender's LVCIDIA Avatar NFTs
Fvck_Avatar NFTs are 3D collectibles that have "inherent utilities in the ecosystem Fvckrender is building". While these avatars are essentially PFP avatars, they are actually designed for use as landmarks in metaverse platforms. There are a total of 12,969 unique avatars in the collection. 
The project features some of FvckRender's signature elements he has created in the past 10 years. Moreover, the new NFTs will include fresh elements and will co-exist with the FVCK Crystals. Some of its utilities include discounts on future drops and use as playable characters in the future. Besides, the avatars will also have an important utility tied to the tokenomics of LVCIDIA.
As mentioned, FvckRender launched the Fvck_Avatar NFTs in four phases via a redeem token called ESSENCE. In phase 1, FVCK Crystal and 1/1 artwork holders could claim a free ESSENCE token. The second phase was the discount pre-sale on March 25. During this, all Crystal holders could mint the token for 0.2 ETH. The same applied to holders with an eligible Fvckrender NFT, 1/1 artwork collectors, and past giveaway winners. 
The public sale constituted the third phase on March 27. Members of the public could mint any remaining ESSENCE token for 0.469 ETH. We are now at the final phase—Redemption. Today, April 6, the token holders can start burning their ESSENCE to claim Fvck_Avatar. If you hold an ESSENCE token, head over to the artist's website to claim your avatar. 
---
All investment/financial opinions expressed by NFTevening.com are not recommendations.
This article is educational material.
As always, make your own research prior to making any kind of investment.