GameStop, the world's largest video game retailer, continues to advance its plans for an NFT marketplace! Today, they launched a limited-functionality beta, built atop on Ethereum scaling provider Loopring. That's right, the Gamestop NFT Marketplace is ready to take on the web3 gaming market.

GameStop Launches Beta NFT Marketplace
Now, users can connect an Ethereum wallet to the platform and add funds through Loopring's layer-2 scaling solution. In addition, you can create a display name and profile. However, there is not any NFT trading functionality yet at the moment.
Loopring's layer-2 tech is cheaper, faster, and more energy-efficient than Ethereum's own blockchain. At the same time, it is secure because it uses the Ethereum mainnet.
In an article, Loopring said: "GameStop, in partnership with Loopring, has the opportunity to cement itself at the forefront of this new paradigm and become the destination for global digital economies."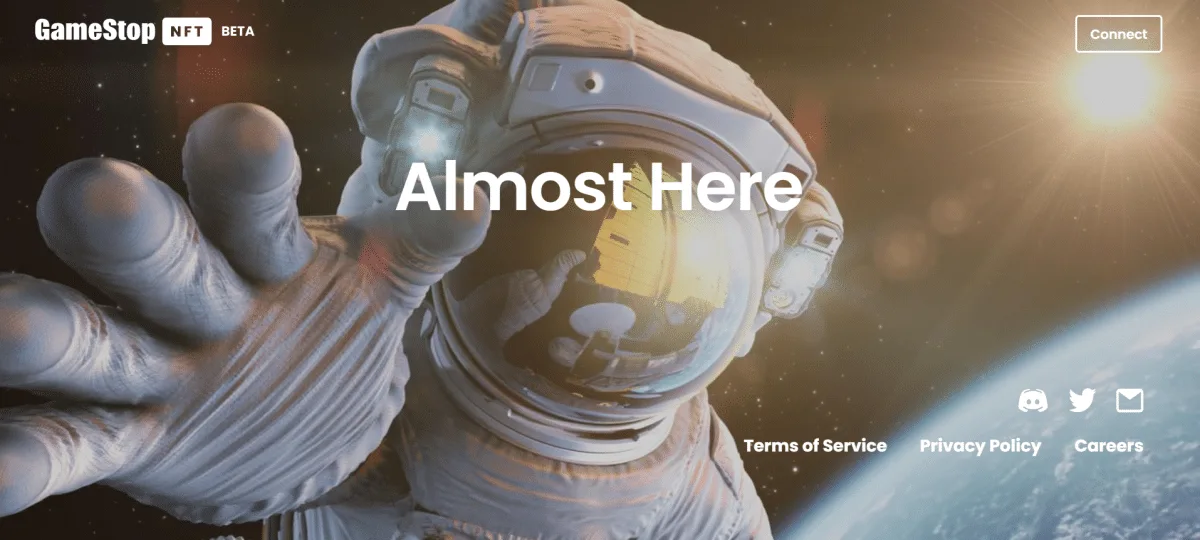 Anyone following GameStop's recent development into the NFT space may be confused. That's because, in early February, GameStop said that rival layer-2 solution Immutable X would power the NFT marketplace. The retailer and Immutable even made a $100 million joint fund for gaming NFTs.
It turns out that both layer-2 tech providers will be part of GameStop's NFT plans. The community already looks forward to its launch.
Last week, the retailer company announced their NFT marketplace will be ready at the end of the second quarter of its 2022 fiscal year. Its 2021 fiscal year ended last January 29 so we can expect to see the marketplace before July ends.
---
All investment/financial opinions expressed by NFTevening.com are not recommendations.
This article is educational material.
As always, make your own research prior to making any kind of investment.