Launching today on January 10th is the Gary Vee BOOK GAMES NFT project giving holders exclusive benefits. Gary Vaynerchuk, aka Gary Vee, is one of the most influential people on Crypto Twitter.
The Belarusian-American entrepreneur, author, speaker, and Internet personality is well known for his love of NFTs. He is the owner of the popular NFT collection VeeFriends, a community-based NFT project that focuses on meaningful intellectual property.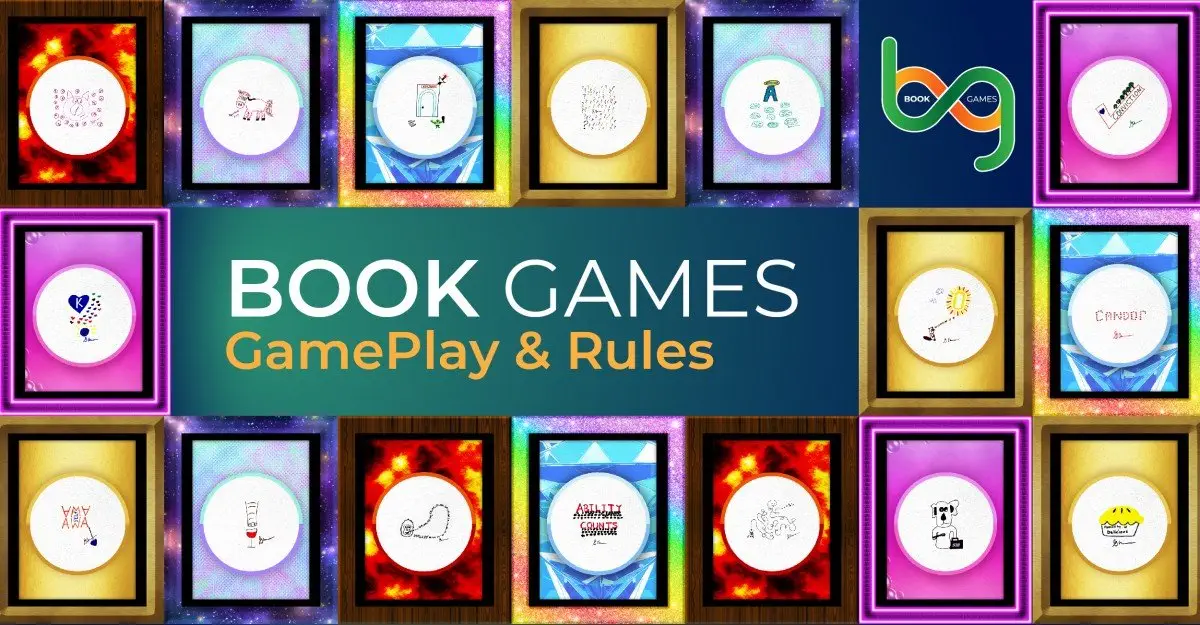 Gary Vee is introducing the BOOK GAMES NFT collection, a layer 2 NFT project. Essentially, it includes 125,000 burnable tokes that can be used in a game, designed to last forever.
BOOK GAMES artwork
The token artwork is incredibly unique, hand-drawn by Gary Vee. The randomly generated NFTs are created using several Gary Vee drawings. This provides the possibility of over 1,200 token types.
It draws inspiration from the VeeFriends character category 'Just Art', a variety that features interpretations of 13 emotional ingredients from the Gary Vee book, Twelve and a half. In addition to this, there are three exceptional artworks to be found in the BOOK GAMES NFT collection.
 The BOOK GAMES collection will allow users to utilise the NFTs in several ways. Firstly the game is going to continue forever. This means that you will be able to use it for as long as you hold it.
Secondly, BOOK GAMES are burnable assets, and you will be able to use them for other purchases.
Thirdly, the BOOK GAMES tokens act as a FRIENDS pass, giving the holder 12.5 days to mint the upcoming VeeFriends series 2 NFT collection. Furthermore, you will not have to burn your token to be eligible.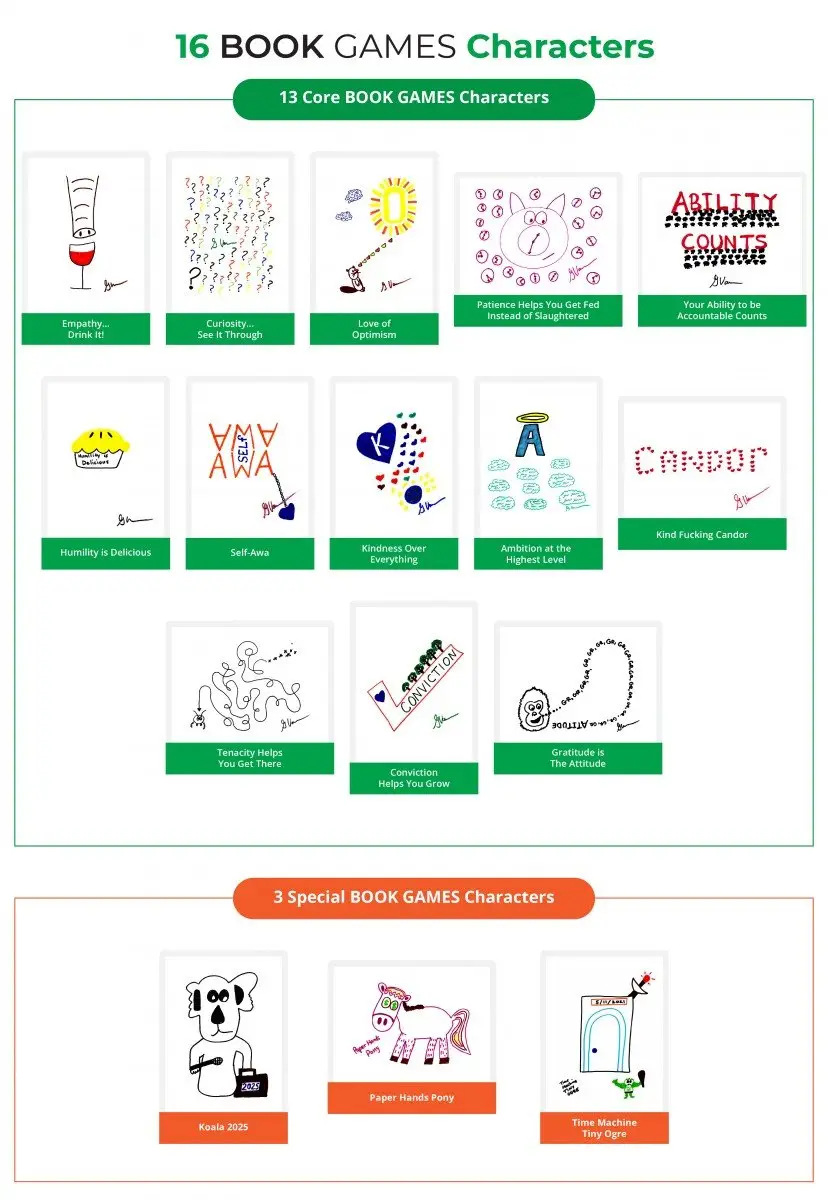 Lastly, there are fifteen new VeeFriends characters. These are going to feature in Series 2. The only way you will be able to mint one of these is by burning BOOK GAMES tokens, giving you an exclusive advantage.
To claim a BOOK GAMES NFT, you need an Immutable X wallet and a confirmed wallet address. You can find out more here.
TokenTrove Marketplace
The exclusive BOOK GAMES exchange is also launching. This exchange allows token holders to exchange their tokens for NFTs, sports cards, VeeCon 22 tickets, etc. 
Immutable X protocol is incredibly versatile and supports several marketplaces. One of the most popular of these marketplaces is TokenTrove. TokenTrove will be the home of the BOOK GAMES NFT.
People will be able to buy, sell and trade their NFTS on here. Furthermore, this is where you will see the entire BOOK GAMES collection and the NFTs that you receive from your book purchases. 
Finally, if you purchase your Gary Vee BOOK GAMES through Barnes and Noble, you have a higher chance of getting rarer Book Games tokens as they cost more to buy from there.
---
All investment/financial opinions expressed by NFTevening.com are not recommendations.
This article is educational material.
As always, make your own research prior to making any kind of investment.