The Gee's Bend Quilters are taking their world-famous quilts out of Alabama and into Web3. The quilters are partnering with generative artist Anna Lucia to release an NFT collection called "Generations".  What do we know about the Gee's Bend Quilters NFT project?
What is the Gee's Bend NFT Project?
Four individual Gee's Bend Quilters are collaborating with Anna Lucia, a Cairo-based digital artist, on the 500-piece NFT project. The collection will release on Arsnl, a platform dedicated to protecting artist's rights with connections to over 120,000 artists including Frida Kahlo, Pablo Picasso, and Andy Warhol. Further, the pre-sale starts on May 17 and the public sale begins on May 18.
The collection is split into 300 single digital quilts and 200 edition pieces. The editions are comprised of 40 sets including four unique quilts and also one special compilation work. Furthermore, buyers can purchase the single pieces for $300 each and the sets for $2,000.
Who are the Gee's Bend Quilters?
The Gee's Bend quilters are direct descendants of slaves brought to Gee's Bend, Alabama to work on a cotton plantation. During the 1960's Civil Rights Movement, they demanded the freedom to vote. However, owners of the local ferry then retaliated by discontinuing ferry service to the area, thereby creating a sense of isolationism and hardship for the residents of Gee's Bend.
This setback did not demoralize the people of Gee's Bend. In response, they formed the Freedom Quilting Bee, a women-led workers' cooperative that created quilts to sell for profit. The quilts became more than quilts– they were works of art that seemed to belong more in avant-garde museums than in rural Alabama.
Now, Art critics view the quilts of Gee's Bend as seminal contributions to American art history. Their unique style drew on geometric simplicity and lively improvisation to create works displayed in art museums around the world. In 2015, Gee's Bend quilters Mary Lee Bendolph, Lucy Mingo, and Loretta Pettway were joint recipients of the National Heritage Fellowship, the highest honor in American folk and tradition arts.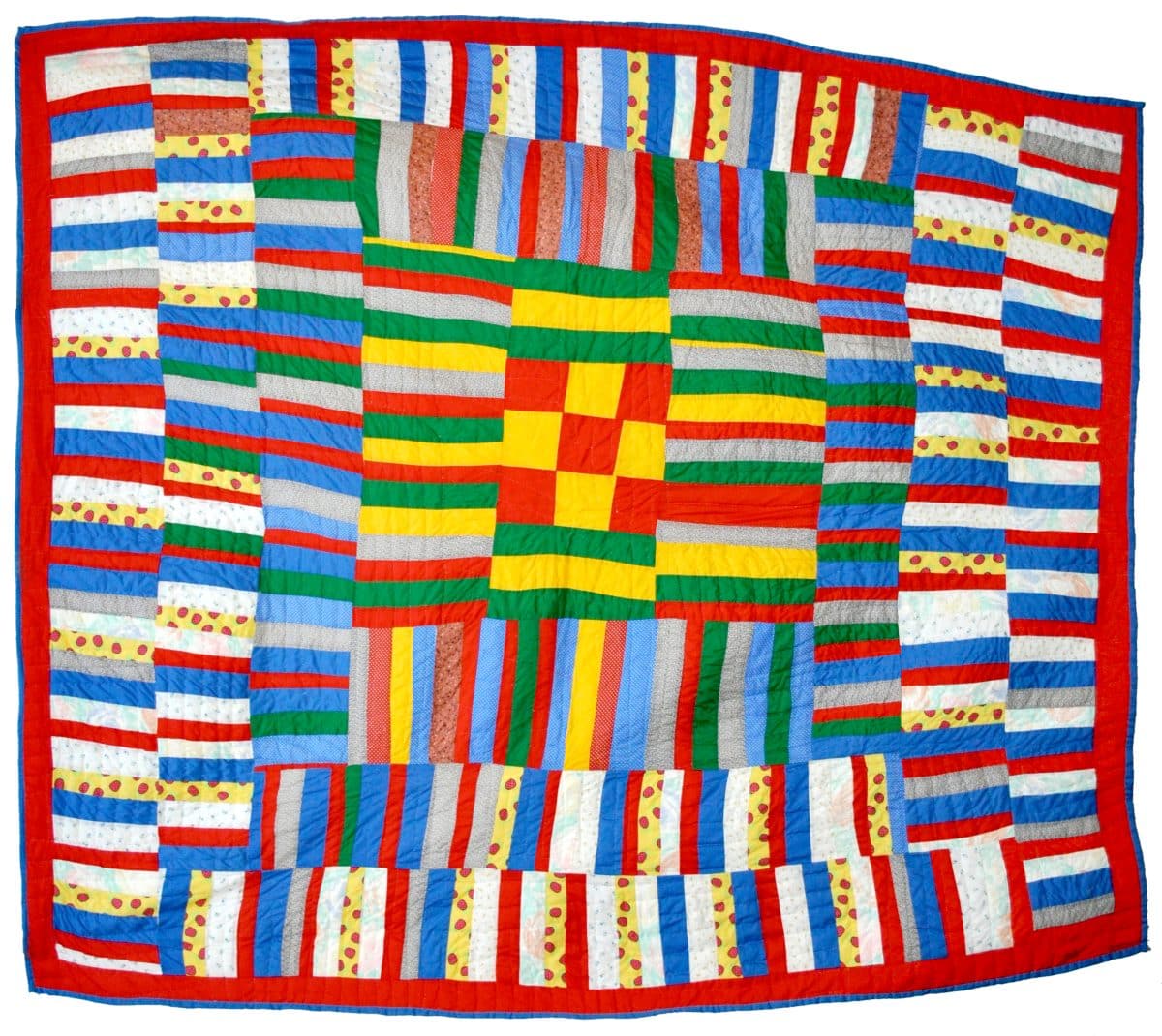 Who is Anna Lucia?
Anna Lucia is a self-taught artist originally from the Netherlands. Her main focus is drawing thematic ties between computer code and textile art. One of her previous projects, for example, drew inspiration from the work of female cloth weavers from the Bauhaus movement to create a generative work called, "Loom".
When asked about the Gee's Bend Quilters, Anna Lucia responded, "When I first saw images from quilts from the Gee's Bend, I was immediately captivated by… their vibrant colors, bold patterns, and expressive compositions.  I saw a connection to generative art in a completely different setting. Each quilt is unique, yet all share familiarity. At first glance, the quilts may seem simple geometric compositions. But I found great complexity in the patterns when describing them in logic and code." 
The story of the Gee's Bend Quilters is one of perseverance and finding beauty in even the ugliest of situations. By bringing their works into the digital realm, the artists involved in the project are helping "Generations" bridge our artistic part to our digital future.
---
All investment/financial opinions expressed by NFTevening.com are not recommendations.
This article is educational material.
As always, make your own research prior to making any kind of investment.