Yesterday, Gutter Cat Gang dropped their impressive roadmap. This roadmap, unlike the others, is in a picture version that provides a sneak peek of their every upcoming endeavour.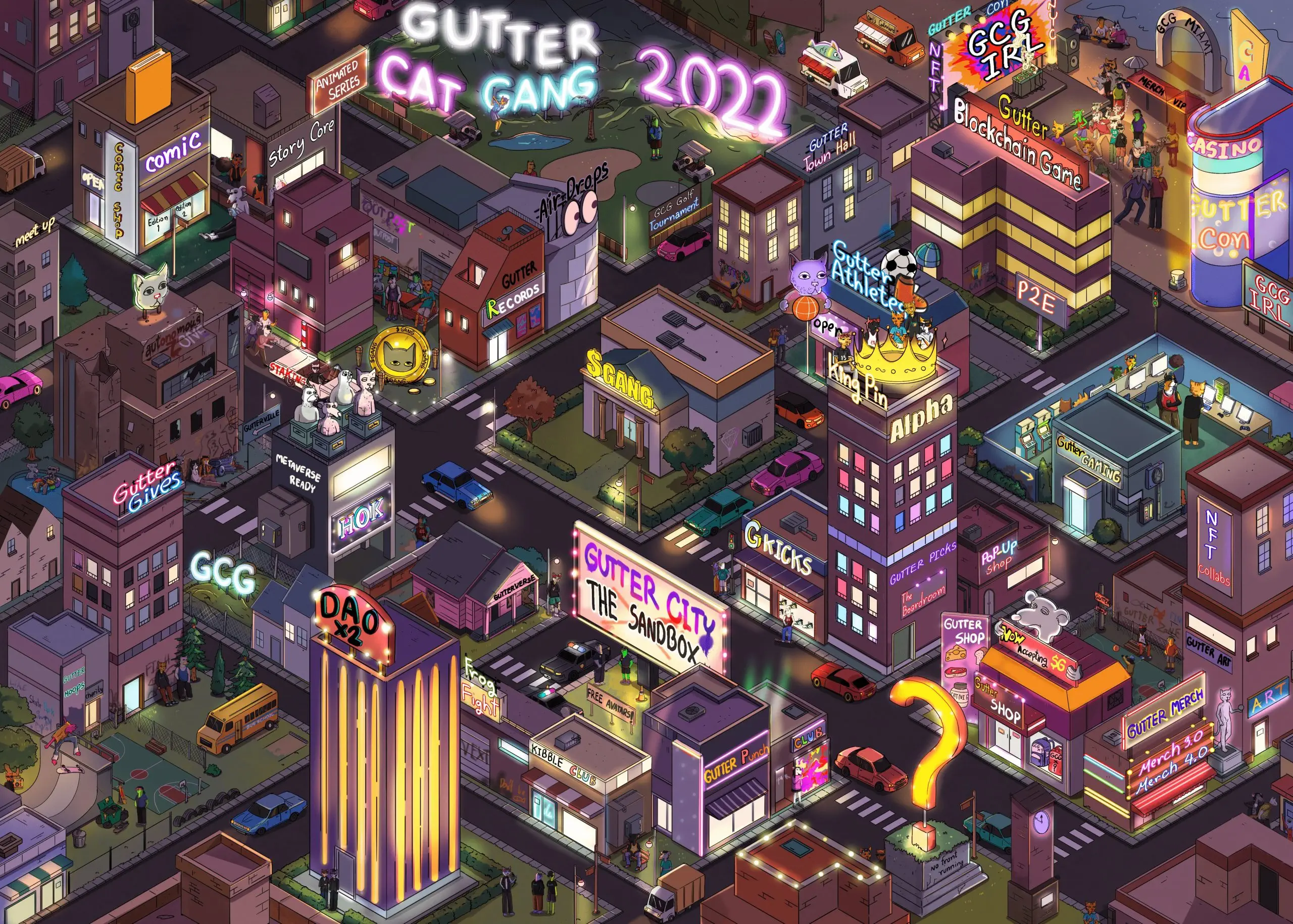 They also posted a blog, "End of the year recap" recalling this year's journey.
Gutter Cat Gang's New Roadmap
As mentioned, the picture provides an insight into Gutter Cat Gang's future vision. To begin, they mentioned IRL (in-real-life) events for their NFT holders. Interestingly, they will release a new P2E blockchain game.
They also cited airdrop events featuring their $GANG tokens.
Not only that, Gutter Cat Gang has big plans for the year ahead. Given that, they will release two DAOs. And thanks to their collaboration with HOK (House of Kiba), GCG will add new 3D avatars to their metaverse or popularly known as "Gutterverse".
Apart from this, GCG mentioned about their Sandbox game – The Gutter City, which was unveiled on December 2nd. Plus, we can expect the organizers to promote the Kibble Club, a social platform for Gutter Gang NFT holders.
Other mentions included future collaborations with established NFTs, the release of new merchandise, the launch of two editions of GCG's comic books, an animated series, music records among others.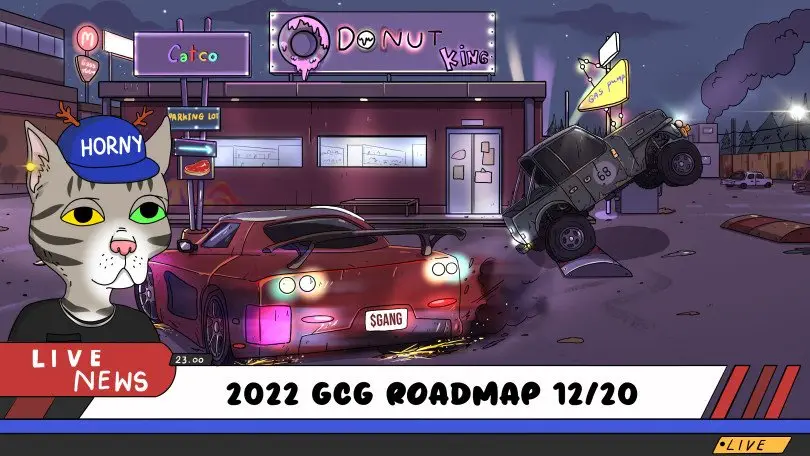 In conclusion, GCG is going to break all their records with so many benefits. Furthermore, they will also bring utility NFTs on the rise.
To know more about them, check out this article or find more details on their website.
---
All investment/financial opinions expressed by NFTevening.com are not recommendations.
This article is educational material.
As always, make your own research prior to making any kind of investment.