If you thought the legal battle between Hermès and Mason Rothschild's MetaBirkins NFTs was over, you're wrong! Despite settling the NFT trademark lawsuit, Hermès now asks Rothschild to give up on the entire project, including its smart contracts and social media NFT communities. The project founder allegedly said this request is "a gross overreach" as the case reopens.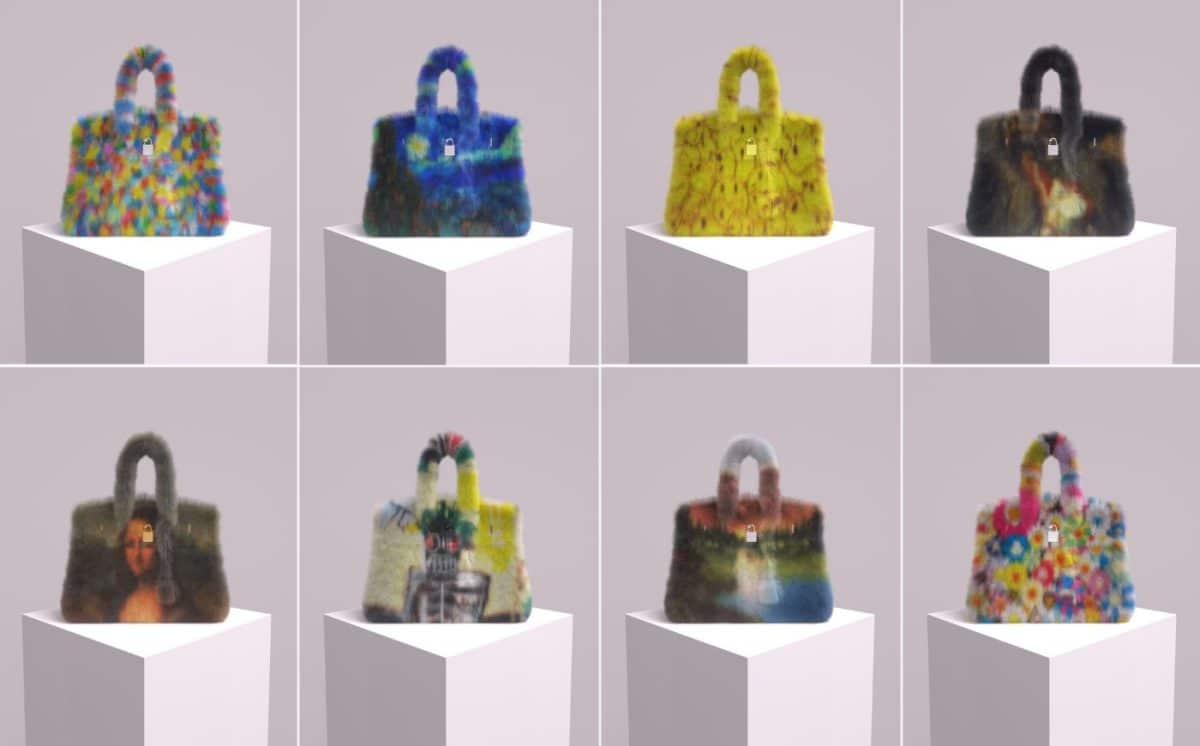 Why is Hermès After the MetaBirkin NFTs?
The iconic luxury fashion brand Hermès makes headlines among NFT collectors regarding the MetaBirkin collection again. In case you're new to the drama, here's a quick breakdown: earlier this year, an International SA artist named Mason Rothschild launched MetaBirkin, a collection of 100 NFT bags resembling the physical Hermès Birkin models.
When Hermès noticed the NFT project, they filed a lawsuit against Rothschild, accusing him of violating the company's rights for their "Birkin" trademark. The case ended one month ago, and Hermès received $133,000 in damages.
What Does the Luxury brand Want Next?
Just when things seemed settled, though, Hermès returned with a new request. Now, the company wants Mason Rothschild out of the MetaBirkin project: trading, promoting, and distributing NFTs should all be forbidden, the fashion brand says. In other words, Hermès is now asking Rothschild to transfer everything related to MetaBirkins to them.
Apparently, the luxury brand is willing to go all the way to make this happen. The group issued a court order in the Southern District of New York listing the details of their request.
Rothschild and his legal team quickly reacted to the claims. "It's a gross overreach by Hermès and an attempt to punish Mr. Rothschild because they don't like his art," said the artist's attorney Rhett Millsaps.
What is MetaBirkins?
In short, MetaBirkins is a collection of 100 limited-edition NFTs featuring Hermès-inspired handbags. Its founding artist Mason Rothschild launched the digital items in December 2021.
This unique project came after the successful 1:1 drop titled "Baby Birkin." That collectible was a digital replica of a physical Hermès Birkin bag with a baby growing inside. Surprisingly, the collectible had a roaring success selling for a whopping $23,500 – way more than the physical bag's price of $9,500.
At the time of writing, the MetaBirkins NFT collection has a 3.5 ETH floor price on the LooksRare marketplace.
---
All investment/financial opinions expressed by NFTevening.com are not recommendations.
This article is educational material.
As always, make your own research prior to making any kind of investment.