The conversation surrounding music ownership is starting to shift. Hip-hop pioneer Nas teamed up with financial investors Royal to test a new way of fan and artist collaboration. Furthermore, it ended up being financially lucrative for all parties. Nas' NFT sold out in minutes.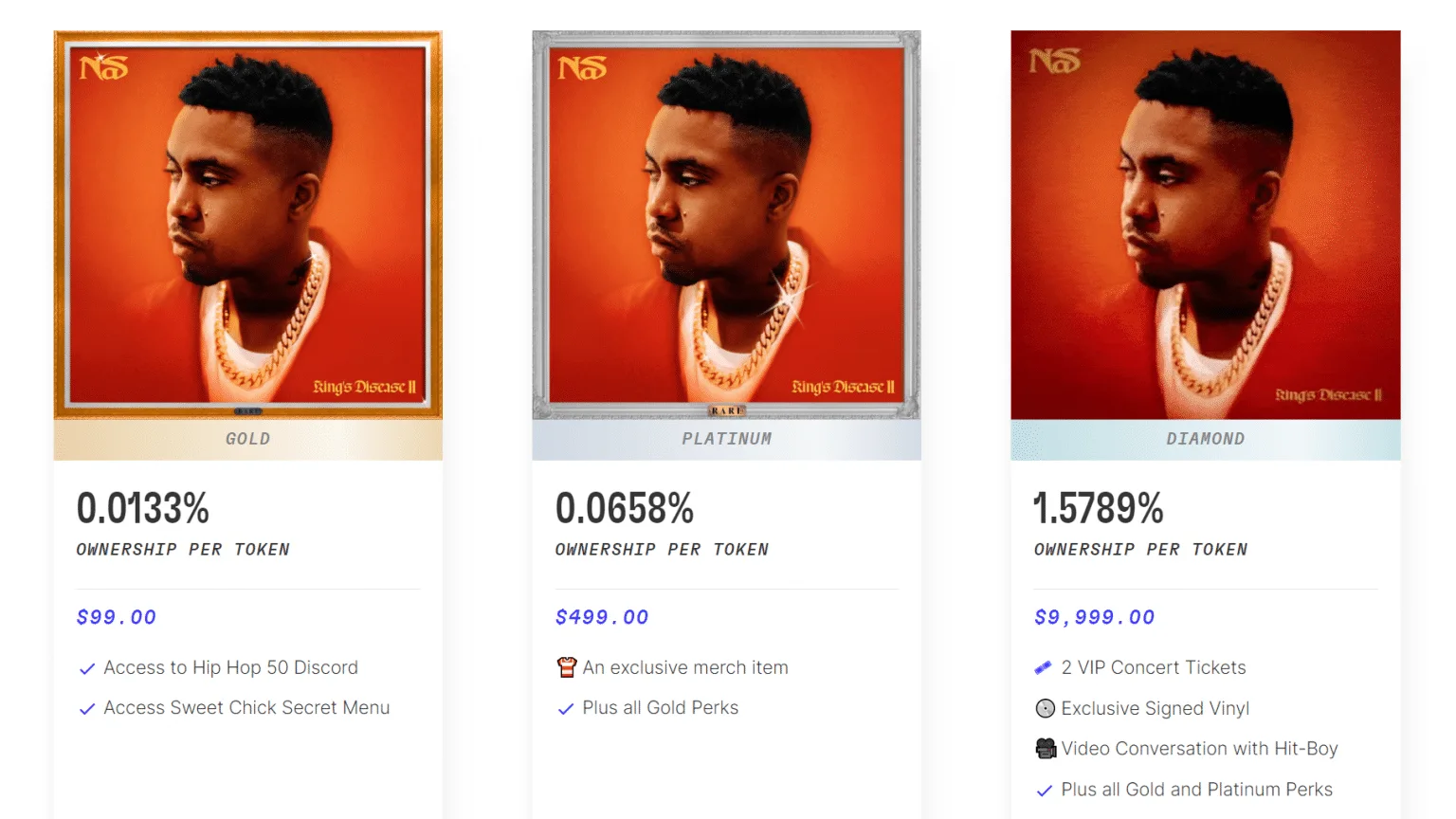 For the past month or so, we have been gearing up for the release of the NFT project. Royal and Nas' collaboration brought out two songs, "Ultra Black" from the Grammy Award winning-album King's Disease, and "Rare" a single from the 2022 Grammy Award-nominated King's Disease II. 
They dropped a limited number of tokens. Each token is a royalty percentage of the chosen song, for example, 0.0658%. The total amount of tokens for "Rare" is 1,110 and 760 for "Ultra Black". Prices range from $50 to about $10,000. On top of that, a token owner can receive exclusive merch, VIP concert tickets, signed vinyl, and more. 
On January 20th, after a hiccup on the original launch date of January 11th, they cut the red ribbon. The highly anticipated NFTs didn't disappoint in execution, delivery, and product. Within minutes Nas' NFTs were sold out. All tokens had an owner and the launch was a success. 
Royal and Nas pulled off the project whilst creating a conversation around ownership. Up until now, there were limited ways of financially supporting your favourite artists, with streaming, buying their album, or attending their shows being the main avenues. If it becomes normalised to buy percentages of your chosen artist's project, it could change how record labels and artists work. In conclusion, Nas can be happy with his sold-out NFT project whilst gearing up for the next.
---
All investment/financial opinions expressed by NFTevening.com are not recommendations.
This article is educational material.
As always, make your own research prior to making any kind of investment.