Launched in October 2021, the Doodles NFT collection is one of the most loved collections in the NFT industry. From humans and cats to aliens, pickles, and more, the colorful characters struck a chord with the NFT community worldwide. They boast a pastel aesthetic and a dedicated community. But What is doodles NFT? What are Space Doodles and what the hell are dooplicators? We will explain everything you need to know in this guide.
What is Doodles NFT?
The Doodles NFT collection features 10,000 NFTs generated from hundreds of traits. Some of the traits include face, hair, head, piercing, body, and background. Besides, as with other NFT projects like BAYC or Cool Cats, Each NFT has a unique set of traits. Of these, some of the rarest traits are stellar sweater, devil cat, holographic alien, bubblegum face, bed head, and much more—all of which are available in a single quantity. 
Who Created The Doodles NFT Collection?
Evan Keast, Scott Martin, and Jordan Castro launched the Doodles NFT collection on October 17. Martin – a digital artist and animator with years of experience – designed the characters in the collection. Also known as 'Burnt Toast', the Canadian illustrator already had several NFTs to his name. Obviously, this helped him garner a name for himself in the NFT space. Joining him,  team-members Keast and Castro – who led the OG NFT project, CryptoKitties. 
Why are these NFTs so popular?
Of course,  their wealth of experience appealed to the NFT community. Roughly a month before the public mint, Doodles closed its Discord server after reaching barely 1,000 members. Although this was previously unheard of in the NFT space, the decision definitely added exclusivity to the project. 
"The main focus should be on making good art and reaching a large audience," Martin told Fortune. "Both of these require a lot of hard work and time to achieve. I was lucky enough to have been building an audience around my artwork for nearly a decade."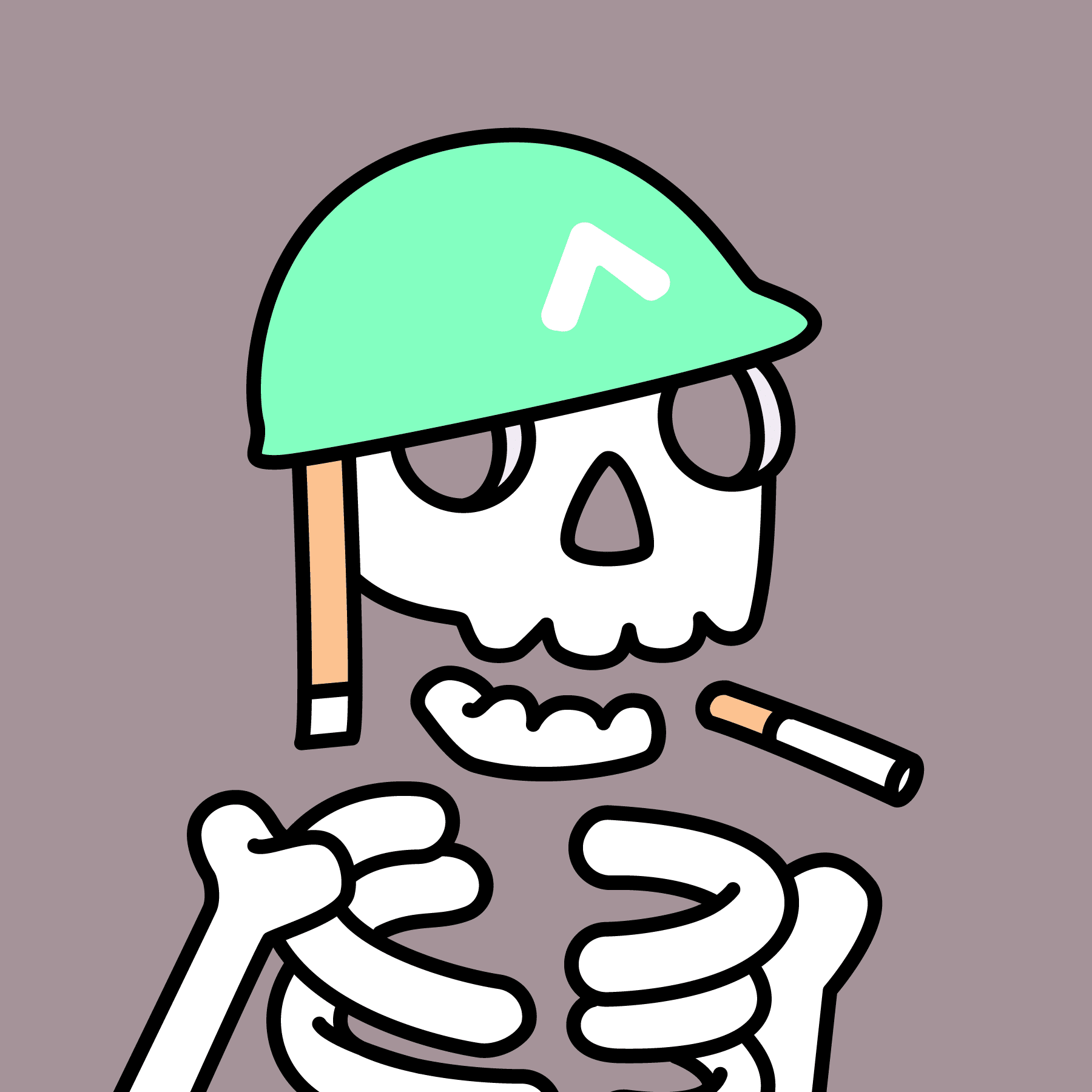 How expensive were Doodles at mint?
Despite a relatively high mint price of 0.123 ETH, the Doodles NFT collection quickly sold out. Believe it or not, their floor climbed to 2.3 ETH that same month. At the time of writing, their Floor Price sits at a whopping 12 ETH.
Clearly, the iconic artwork played a crucial role in Doodles' growth. Compared to the gender stereotypes practiced by several top NFT projects, this project caters to a diverse group of people. With the Pastel-hued line-drawn characters, you could be a golden-crowned ape or a rainbow-haired human. Or even a pickle wearing sunglasses. 
What is The Doodlebank?
The Doodlebank is the Doodles NFT collection's community treasury. With over $5 million, the treasury aims to fund products and events voted by the community. Essentially, the community functions almost as a DAO or Decentralized Autonomous Organization. In other words, each Doodle NFT serves as one vote in making any decisions relating to the DoodleBank.
As the project notes on the website, "Owning a Doodle allows you to vote on community-driven features, products and events." Besides, this makes its "roadmap collaborative to be decided by the project founders and Doodle holders via the Doodlebank."
The team has also set up what they call the "Doodlebank-blessed derivatives". Basically, the team incentivises developers to submit proposals for derivatives of the Doodles collection. The community then votes on these proposals. The voting system has already given life to two new collections, Noodles and Pukenza. 
Celebrities That own Doodles
The collection's fans also include celebrities like Steve Aoki, who halted a live show just to show off his Doodles NFT! He bought Doodle #2238, the 9th rarest in existence. Meanwhile, Pranksy bought Doodle #6914, a rare golden ape, for a whopping 296.69 ETH or around $1.1 million. Remarkably, this was the collection's first seven-figure sale. Australian DJ Timmy Trumpet is another celebrity who has aped into the pastel pioneers' collection. 
What Benefits do holders get?
For a community-focused NFT project like Doodles, there were bound to be some additional perks for collectors. First of all, there are live events. Apparently, they plan to become an entertainment company. But actually, their interest in live events comes as no surprise.
Doodles also collaborated with The Heart Project to hold a real-life event during Art Basel Miami. The 'Heart Basel Miami' event included limited-edition merch, a gallery,  murals and live music performance. 
Apparently, the founders are also planning installations, concert merchandise, and more in the future. Ultimately, they aim to "bridge web3 and the real world". 
What are Space Doodles?
 So, what is  Space Doodles all about? The team released Space Doodles for all current Doodles NFT holders in February 2022. However, Space doodles was not a dilutive drop. Rather, each Space Doodle is backed 1:1 by its counterpart in the original collection. These space doodles were spaceships, allowing each character a unique method of transport in the form of a cute animation.
"Only one can exist in your wallet at any time and you can wrap/unwrap as many times as you'd like," explained the projects founder. Basically, each Doodles NFT holder received an NFT spaceship that would allow the 'Dood' to go to space! The spaceships were all individual and ranged from traditional looking crafts, to objects and faces!

However, with the success of the initial NFT collection, many Doodles holders wanted to expand the community. After a few months, the founders announced a new NFT drop.
What are Dooplicators?
Doodles announced dooplicators in May 2022. Immediately, the hype was real. At the time of writing, they sit at a 3ETH floor pre-reveal! Every owner of the OG collection could claim a dooplicator for free within a specific time period. Now, we'll just have to wait to see what Dooplicators really are.
What is Doodles 2?
During this year's NFT.NYC conference, Doodles revealed the details of how they are planning to expand the Doodles universe. Firstly, the project has onboarded Pharrell Williams as its new Chief Brand Officer. Secondly, it will be releasing an all new NFT collection—Doodles 2.
Doodles 2 is the project's effort to bring Doodles to a wider audience. To be sure, the team has hinted that the new collection could have millions of NFTs. What's more, holders will be able to customise their NFTs. To explain, they can buy a basic Doodles 2 NFT and some basic traits and customise their NFT with new wearables and accessories.
In addition, to make the collection more accessible and gasless, the Doodles 2 collection will not be on the Ethereum blockchain. As of now, the team has said that the new NFTs will likely be on Layer 1 blockchains or Ethereum Layer 2 scaling solutions.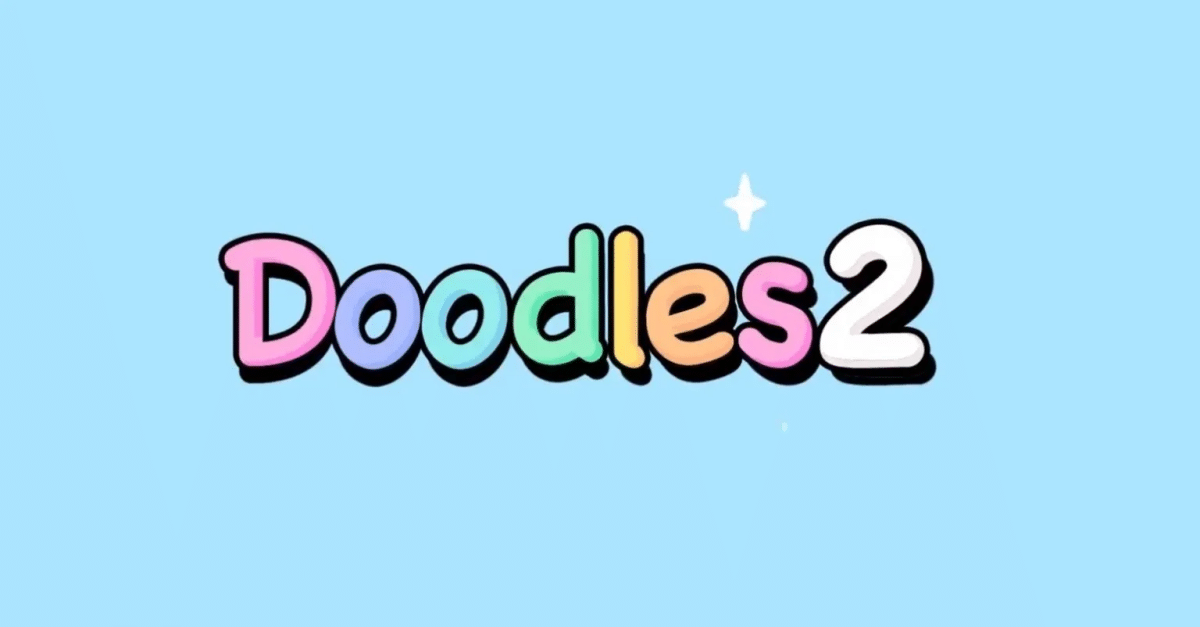 What are the Genesis Box NFTs?
As the project gears up for the Doodles 2 launch, it has already auctioned Genesis Box NFTs, which is instrumental to the upcoming collection. Essentially, Genesis Box NFTs are the first set of accessories that holders can use to customise their Doodles 2 NFTs. In fact, the project noted, "Each one-time-use Box contains a rare assortment of apparel and accessories."
Of the total 24,000 Genesis Boxes, the first 4,000 were reserved for Doodles holders and their guests at NFT.NYC. In fact, the project partnered with Shopify to allow customers to reserve a box for $123 using a credit card. Later, the team auctioned the remaining 20,000 boxes through a "bucket auction".
Essentially, people could place bids for the buckets between 7 PM EST on June 29 and 7 PM EST on June 30. The large auction window also helped to bring down gas prices. Once the window closed, users had to clear a threshold price for their bid to be accepted. To illustrate, those who placed a bid 2x the threshold would get two NFTs. Conversely, if its 1.25x the threshold, they were able to refund the extra amount.
Ultimately, there were 4,446 winning bids for a threshold price of 0.508 ETH. Notably, acclaimed NFT collector Pranksy was the top bidder, who paid 290.01 ETH for 570 boxes.
Apart from Genesis Box NFTs, the Dooplicators also play a crucial role in the Doodles 2 collection. To explain, these will generate wearables for the new NFTs. While the team has not confirmed a date yet, Doodles 2 will launch this year, bringing together the new NFTs, Dooplicators, and Genesis Boxes.
Clearly, Doodles NFTs are on the right path. With their spectacular artwork, doxxed veteran developers, and a great community, it's hard to ignore these trend-setters. Besides, who could turn down a pickle with sunglasses?
---
All investment/financial opinions expressed by NFTevening.com are not recommendations.
This article is educational material.
As always, make your own research prior to making any kind of investment.