Logan Paul is one of the NFT industry's most colorful figures this 2021! For starters, the Youtuber and social media personality spent $2.645 Million on his NFT Collection, including several blue-chip projects. He is ending the year with a total of 139 NFTs in his portfolio!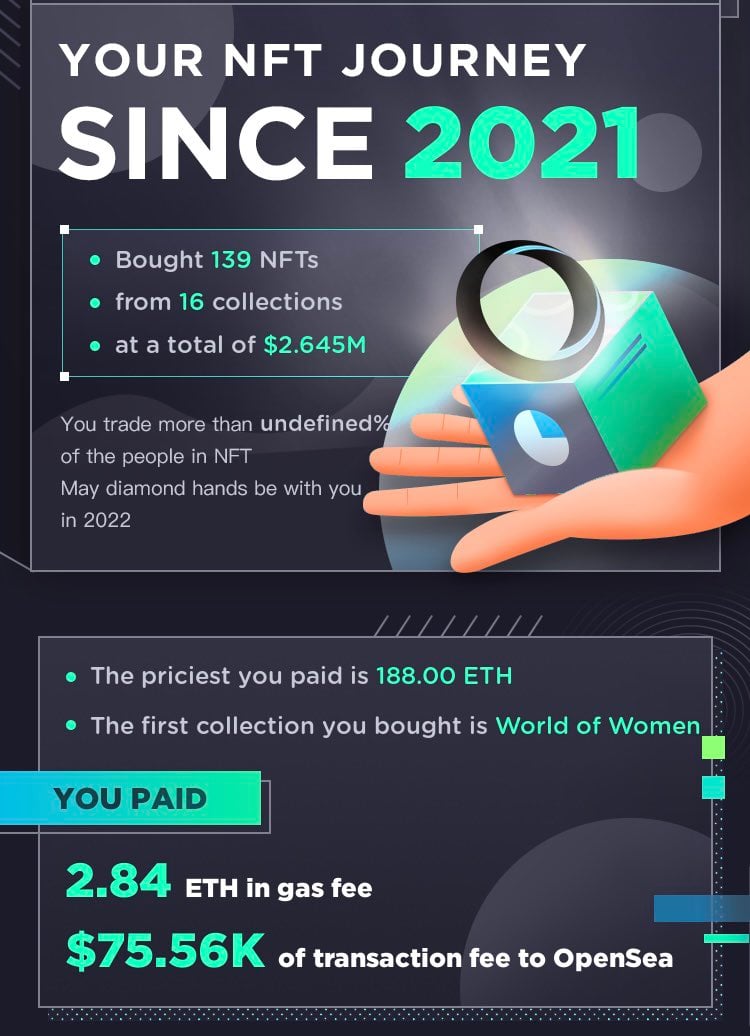 Logan Paul's 2021 NFT Journey
The first NFT that Logan Paul bought was from the World of Women NFT Collection. Paul is a proud owner of four NFTs from the sold-out NFT Collection promoting women empowerment. One of them costs $160k, while another was worth around $170k when Logan purchased it.
Logan Paul shared the pictures of his NFT shopping spree. He also publicly offered to gift Reese Witherspoon a World of Women that looks like the actress. He also praised the project for its "10/10 art, community, & purpose."
One of Logan Paul's priciest NFTs is an 0n1Force NFT worth $623,000! The 0N1 Force Collectibles are 7,777 generative side-profile characters with over 100 hand-drawn features fighting for their existence. 0N1 Force NFTs were sold out in just 5 Minutes. The mint price during the launch was .07 ETH. At some point, the floor price climbed to 3.7 ETH but it has settled to 0.495 as of press time.
He also owns a Pure White Grumpy Genesis Mooncat NFT, which cost him $522,000. Mooncat Rescue is an Ethereum-based NFT Collectible launched back in 2017, rescued this year by cat-loving NFT Holders. So it is one of the first NFT Collections to exist. Logan Paul explained that he was willing to pay for the price because history is equal to price appreciation.
Along with the impressive Collection comes the gas fees. No one can doubt Logan Paul's fascination with NFTs because he paid over 2.84 ETH in gas fees and almost $76,000 of transaction fee to OpenSea!
Not Just a Collector
Logan Paul also started his own NFT project this year. Unfortunately, when he launched the NFT project CryptoZoo, it made headlines for all the wrong reasons. In fact, many have gone as far as to call the blockchain game touted by Logan Paul a "scam." 
CryptoZoo is an NFT game where players can buy hatchable eggs, which give rise to exotic animals in the form of NFTs. Players can collect, trade, and breed these eggs. Reportedly, the YouTuber was working on the project for six months before launching it last September.
Despite the accusations of scam activity by Logan Paul and his team, all 10,000 Base Eggs were immediately sold out. Although the drop had its teething problems, some fans are clearly are unbothered.
---
All investment/financial opinions expressed by NFTevening.com are not recommendations.
This article is educational material.
As always, make your own research prior to making any kind of investment.