NFT collectibles startup, Jambb has a unique mission—to bring comedy and NFTs together. Not only that, it hopes to empower collectors to own a piece of cultural history with utility. Jambb makes it possible for fans to collect and trade their favourite jokes, specials, memorabilia, and more in the form of digital collectibles. At the same time, it is helping comedians take control of their content and generate an alternate source of income.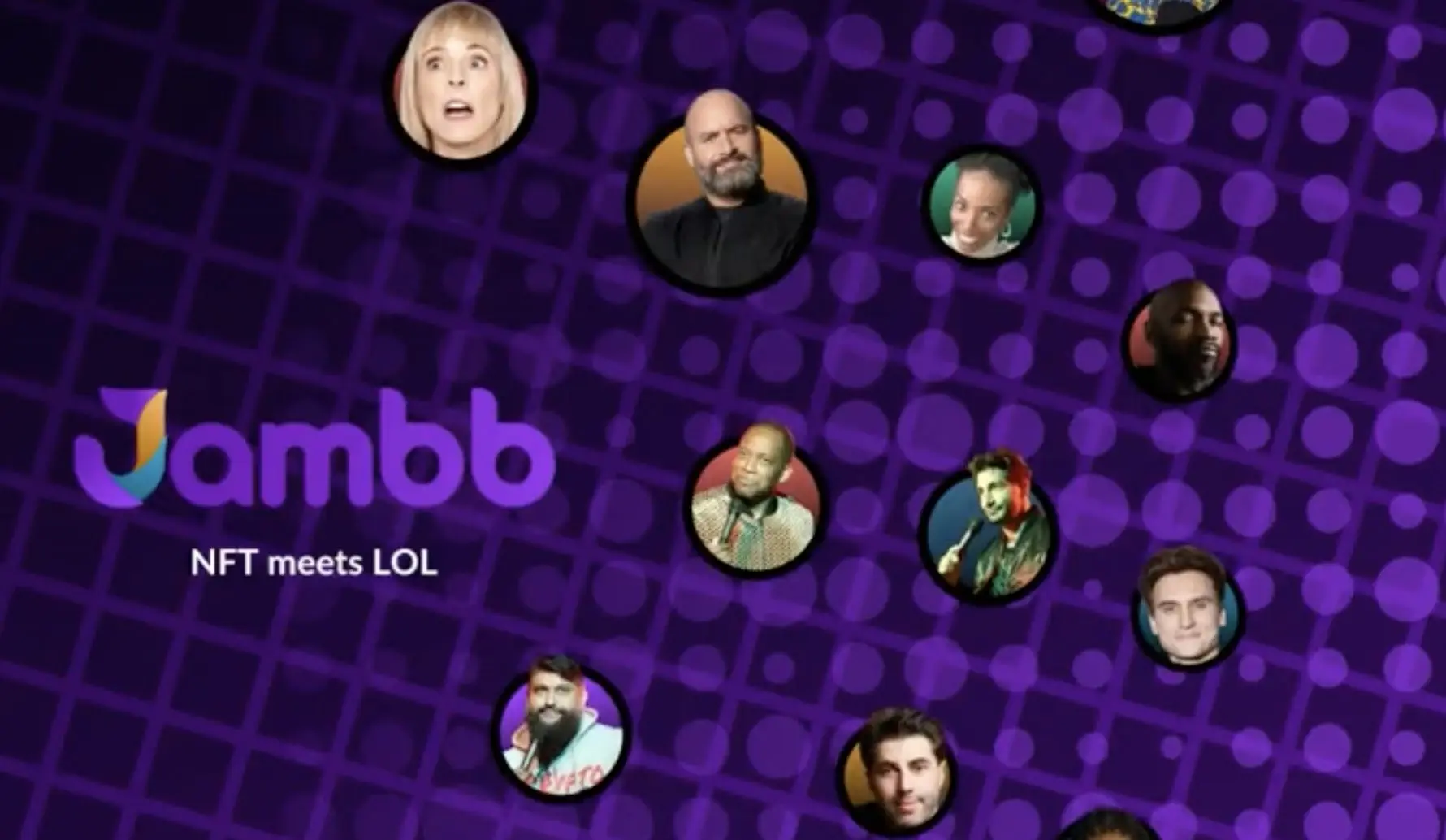 As a matter of fact, Jambb did not begin as a comedy NFT collectibles platform, says Alex DiNunzio, the company's CEO and co-founder. Initially, Jambb founders had set forth to build a platform to aid the entire creator economy to "build stronger businesses" and "identify top fans". At the time, thousands of creators had signed up on their analytics platform. This made the team realise that if they could narrow it down to a specific group of talented people, it could benefit both Jambb as well as the creators.
"We had seen fantastic early adoption from comedians—people within Tik Tok and YouTube who are making a living on those platforms," he tells NFTevening. On top of that, one of Jambb's internal staff members, Brandon, is a self-proclaimed "recovering comedian" with over a decade of experience on the stage. 
"So, we had deep ties to the comedy space," DiNunzio added. "And we decided that if we can help comedians find new markets for their valuable content and we could create new value for them, then we could create a successful business and they could flourish."
How NFTs help comedians monetize their novel content
Specifically, Jambb helps solve two primary issues that comedians are facing. Firstly, battered by the pandemic, several comedians are unable to be onstage and earn a living. Conversely, comedians, when working, have to tour 250 days a year.
"Maybe if I can take away 50 of those days, then the comedians' life can be better," DiNunzio says. "They can still satiate their financial needs and share their work with people."
Apparently, comedians have an abundance of what DiNunzio calls "financially dormant content". This could be some of their best works from the past—something that their fans already know and love. Alternatively, there is also plenty of content that has not seen the light of the day. Content of this kind may include old, rare clips, or even historical performances.
"They don't have a way to monetize that," DiNunzio says. Basically, comedians lack the means to connect with their fans who would actively purchase that type of content. With NFTs, they can solve these issues.
Not only can NFTs and web3 technology help comedians monetize this novel content but DiNunzio claims much more. "More importantly, they can provide fans with access, influence, community, and ownership", he told NFTevening. Obviously, it's a medium that already works well in the film and tv industries, and he agrees "it [NFT tech] is perfect for tying together fans and the talent."
It was only a matter of time before this became the company's mission— to "do right" by the comedians. Moreover, Jambb questioned how they could "legitimately change their circumstances?"
Well, a number of crazy things followed suit:
Jambb: Bringing comedy and collectibles together in more ways than one
Jambb's most impressive achievement to date: its live NFT comedy special, Non-Fungible Jokin'. Nearly 15 comedians participated in the first-of-its-kind show held in Los Angeles in July last year. Incredibly, the stellar lineup included comedians; Pete Holmes, Maria Bamford, and Beth Stelling, among others.
"We wanted to prove to people that we're doing things differently," DiNunzio recalls. "[We asked ourselves], how do we prove to comedians that we're here to help to do something different, to create new markets to connect with fans? What better way to do that than to host a comedy show?"
The team structured the show in such a way that the comedians could get a taste of immortalising their sets as NFTs. Essentially, moments from the show were available as "packs" of digital collectibles on the Flow blockchain. It also included an "exclusive moment" which offers commercial rights to the holder and several other benefits. 
For comedians, Jambb provides royalties from primary and secondary market sales. "We gave every one of them a gross percentage of the show which is something unheard of," he adds. 
In many ways, the show served as a "testing ground" for Jambb. It helped them understand the nitty-gritty of hosting a multi-day comedy event with icons from the industry. With this experience, they launched their show with Hannibal Buress in October.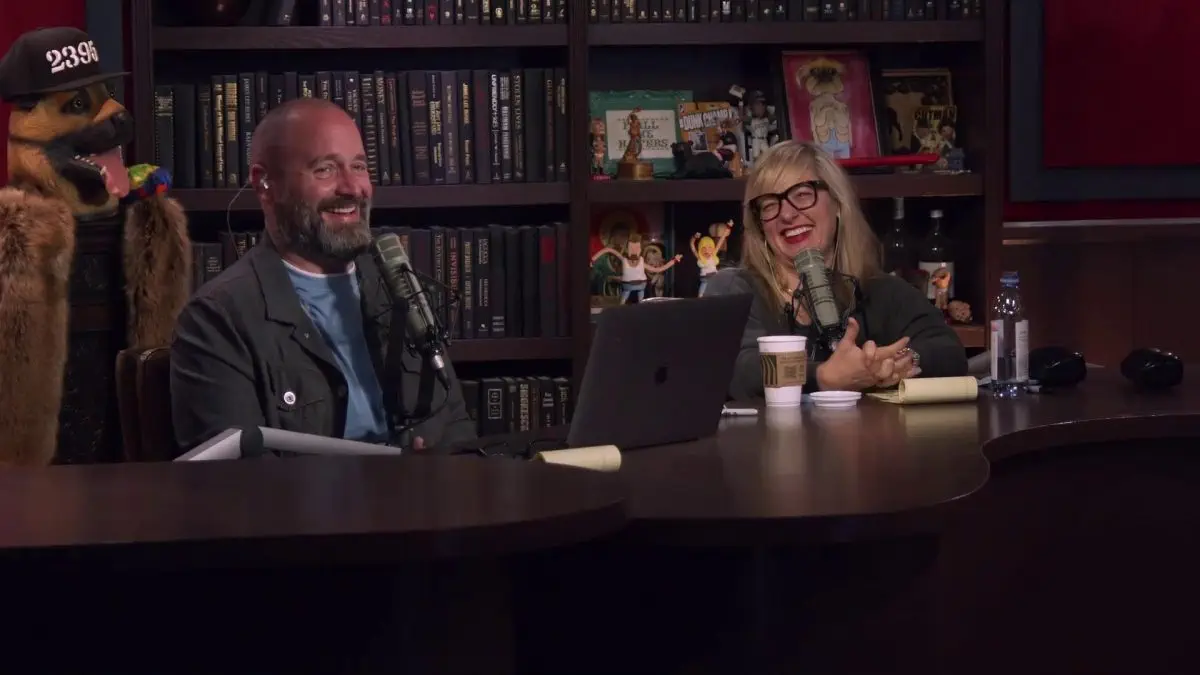 More recently, the Boston-based startup partnered with Your Mom's House podcast hosts, Tom Segura and Christina P, to release NFT collectibles of their iconic podcast. Unlike the two previous drops featuring original content, this is the first time Jambb released a drop featuring content licensed from other rights holders.
Comedy fans with benefits in real life
Utility and exclusivity are at the core of everything Jambb does. The platform not only allows fans to own a part of comedy history but enables them to truly become 'fans with benefits'. In essence, fans get to enjoy real-world perks ranging from a chance to win merchandise or show tickets to VIP access to live shows. Voting rights to decide on upcoming content are another interesting benefit.
Needless to say, these benefits differ between the 5 tiers—Common, Uncommon, Rare, Legendary, and Exclusive. Common collectibles, for example, provide benefits only when eligible ones are bundled into sets. Rare collectibles, on the other hand, includes online tickets, merchandise discounts, and more. Meanwhile, Exclusive collectibles come with the incredible perks of IP rights or similar valuable extras.
However, the exclusive tier doesn't stop there. DiNunzio adds, "The 1:1 NFTs with commercial rights allow the buyer to get creative. Maybe they want to host a comedy night next to Snoop Dogg in The Sandbox. Or, maybe they want to rent it to people or create their own NFTs". 
Clearly, he's willing to build something with his most trusted holders. Accordingly, he told NFTevening, "I don't want to limit people's creativity in this world. Providing these 1:1 exclusives allows us to take the best brains out there and let them go crazy."
Jambb Studios, more content on the way
At present, Jambb is in the process of solidifying the Jambb studios by producing a steady stream of content. Along with this, they are planning benefits for their NFT collection that highlight the community elements. Accordingly, Jambb is considering pivoting to a content-focused mindset. Essentially, they aim to be the "comedy destination" for people to come and discover content that they didn't even know existed. 
Thus, users can expect a more evolved marketplace. In fact, they may even be able to collect a holistic catalogue of comedians like Zainab Johnson, or Pete Holmes. This year, users can also anticipate more produced content from the startup. The team are building "big partnerships". All of this, they hope, will help people "get physical or virtual access to things that they were previously unable to obtain."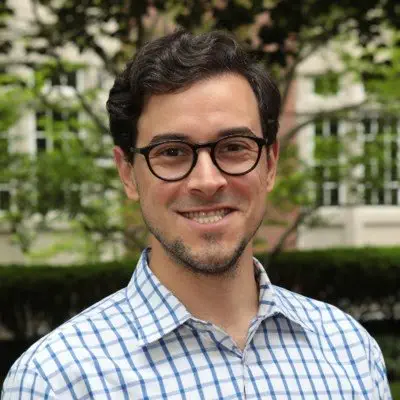 "I see us, in many ways, just at the beginning of a journey," DiNunzio says. "…We're just trying to make sure that the things we create can become building blocks that can stand the test of time and allow for creativity to happen in conjunction with them."
The Destination For Comedians
Supporting comedians will remain their primary focus. This includes both veterans as well as emerging artists. "We are experimenting with various ways to take dollars from sales and funnel them straight into the discovery and growth of individual comedians," he adds. 
"For us, it's sort of connecting genuinely as possible with as many comedians as possible and building the trust and gravity necessary to be the destination for comedians," DiNunzio says. 
In fact, he envisions a future where comedians would consider Jambb as their go-to destination with the best fans and the best chances of success. 
"I think that's where we're going," DiNunzio adds. "So [we're building] as many partnerships as possible with talents to get there."
*All images are courtesy of Jambb
---
All investment/financial opinions expressed by NFTevening.com are not recommendations.
This article is educational material.
As always, make your own research prior to making any kind of investment.