NBA Top Shot won over countless fans with its Moment Packs that triggered the nostalgia and excitement around sports trading cards, and basketball NFT collections generally. Now, far beyond its October 2020 launch, NBA Top Shot is a full-blown NFT ecosystem of its own.
Want to know what NBA Top Shot Is? How To Collect NBA Top Shot Trading cards and how expensive they are? Let's take a look at Top Shot, how it works and how to start collecting Packs today.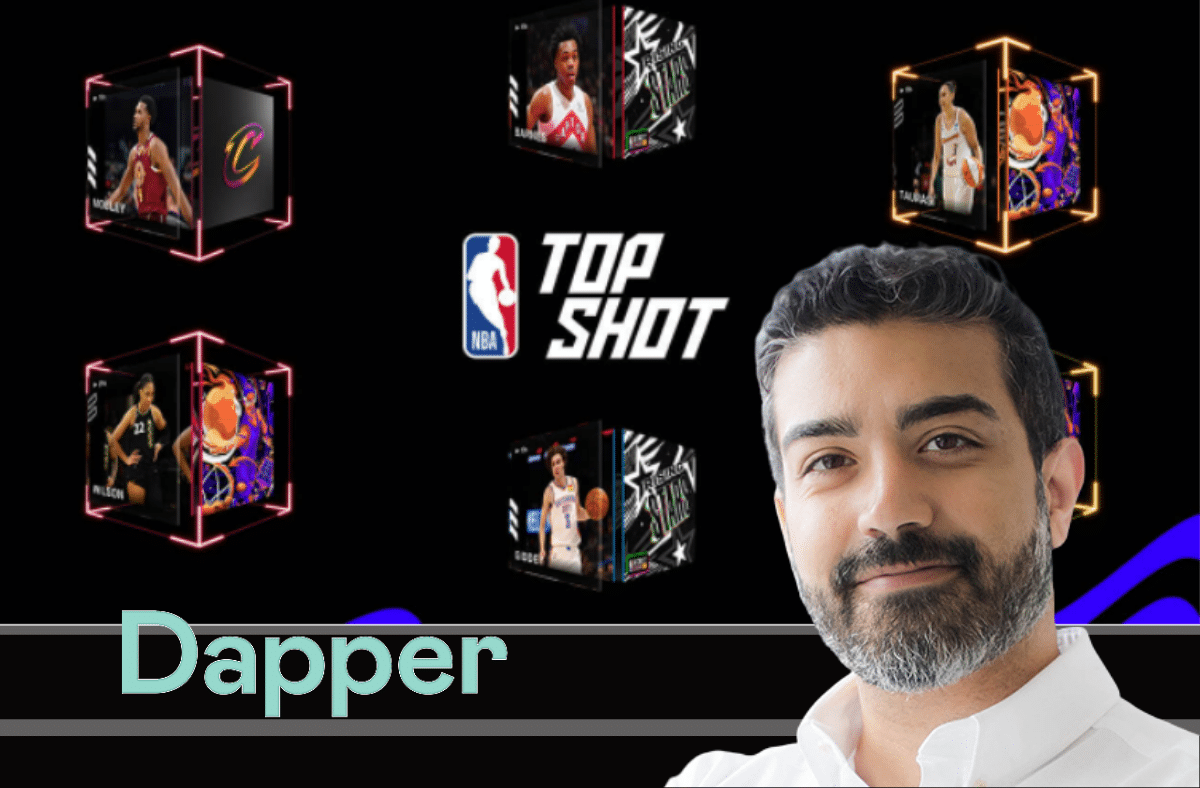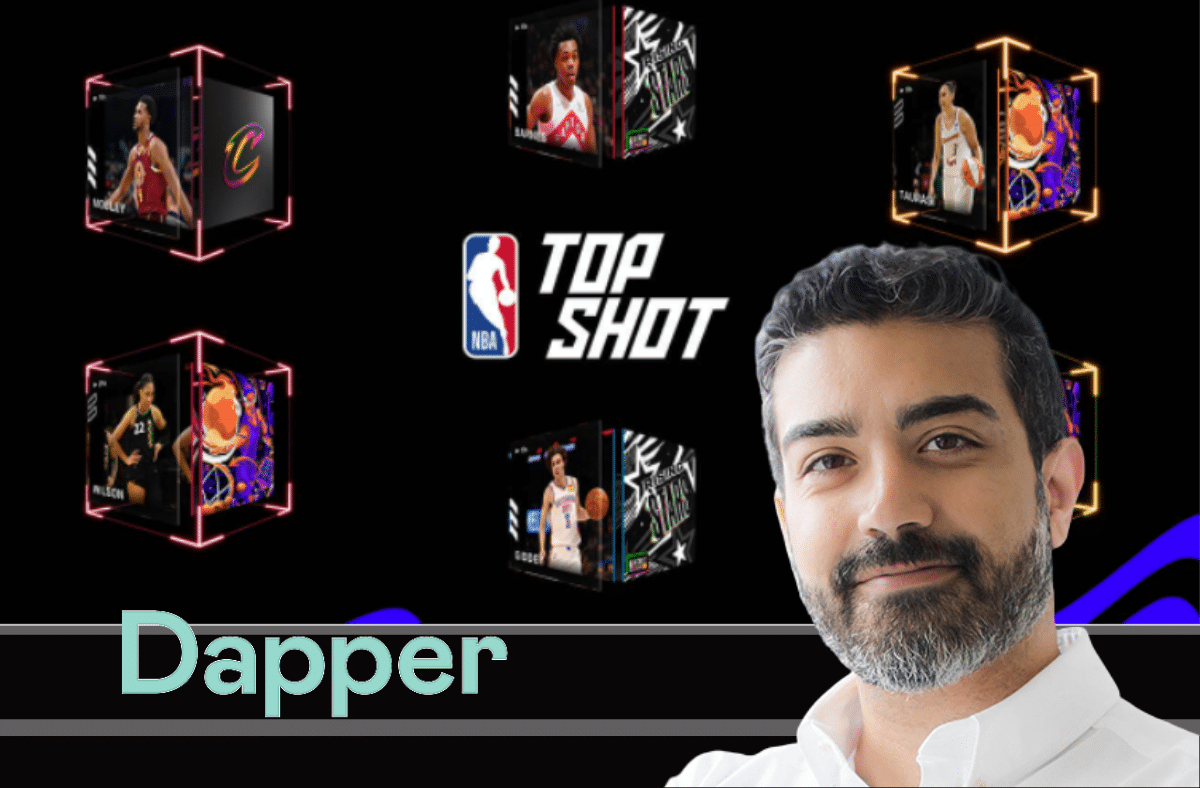 What is NBA Top Shot?
Basically, Top Shot recreates the experience of basketball trading cards on the blockchain by selling packs of NFTs called "Moments" on the Flow blockchain. By all accounts, NBA Top Shot is one of the most important NFT collections in the industry's short history. Its explosion through late 2020 and early 2021 brought more mainstream attention to NFTs than ever before. Since its launch in October 2020, it has seen an all-time sales volume of over $880 million.
Who Created NBA Top Shot?
The NBA Top Shot NFT project is a collaboration between the NBA, the National Basketball Players Association (NBPA), and blockchain company Dapper Labs. The main man behind the brand is Roham Gharegozlou, the CEO of Dapper Labs.
How does NBA Top Shot work?
Basically, the NBA Top Shot platform is a marketplace where people can trade digital trading cards in the form of NFTs. As noted above, 'Moments'  refer to the individual NBA Top Shot  NFTs. Put simply, these Moments are digital videos of major highlights of key plays from NBA history.
What Are Top Shot Moments?
The primary sale of Moments happens in "Packs". NFT Packs in NBA Top Shot work the same way that packs of trading cards do in real life. That is to say, buyers have no idea which individual Moments are in the Packs they purchase until after they buy and open them. In addition, Top Shot Moments come in three tiers of rarity – Common, Rare, and Legendary.
What are Top Shot Packs?
NBA Top Shot releases its Packs as parts of Sets (more on those below), which are themselves parts of Series. Series correspond to the current NBA season. For example, Top Shot is currently on Series 3 as we are in the third NBA season that has happened since Top Shot launched.
What are Top Shot Challenges and Quests?
Challenges and Quests are special limited-time events. Basically, if a collector owns a Moment in their NBA Top Shot collection, they can win prizes. Dapper launches new Quests and Challenges at random, and they generally tie into what's happening in and around the NBA at the time they go live.
Successfully completing Challenges and Quests can earn collectors rare packs and Moments. Indeed, the two events work very similarly, although Challenges tend to have more specific Moment requirements. Thus, Quests can be easier to complete.
What are Trade Tickets?
Have a Moment you're ready to part with? Well, Trade Tickets offer utility without having to sell your precious moments. That's because you can trade any Moment for a Trade Ticket. What's more, one Moment equals one Trade Ticket, regardless of its rarity.
Trade Tickets can be incredibly useful, as they are integral to secure most pack drops. However, you cannot buy, sell or gift Trade Tickets. So you'll have to trade some Moments to acquire some.
How To Get Rare Top Shot Moments
The rarity of an individual moment can depend on the Pack or Set that it came from. In short, there are two different kinds of Sets: Base and Non-Base. Base Sets are the most affordable (starting at just $9) and always contain Common Moments.  Dapper Labs releases these sets fairly regularly. Next, Non-Base Sets contain Packs with possibilities of Rare or Legendary Moments. As a result, NBA Top Shot Packs from Non-Base Sets are more expensive.
However, both Base and Non-Base Sets frequently sell out, given the relative scarcity combined with the high demand for the drops.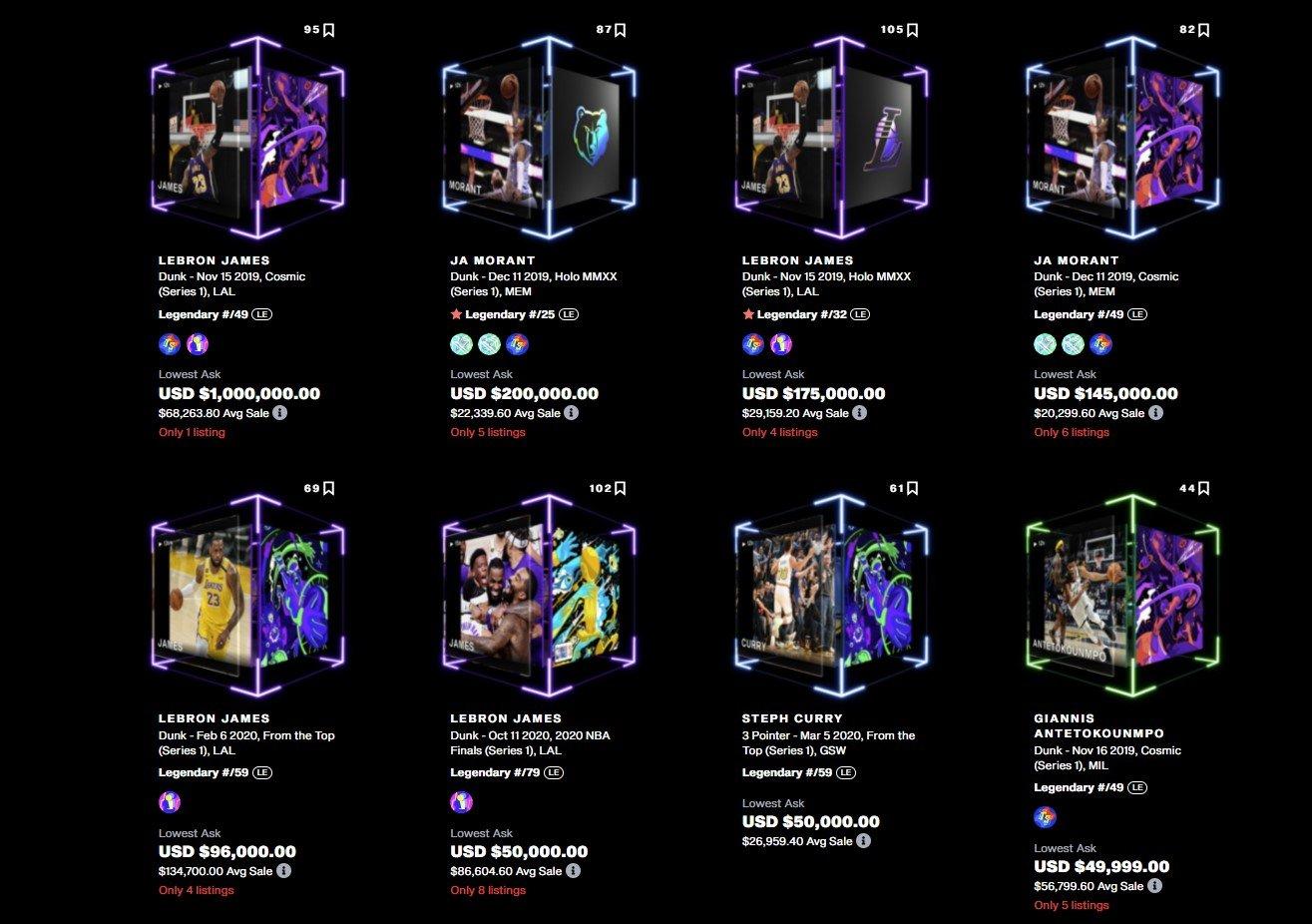 How Expensive Are NBA Topshot NFTs?
To that end, NBA Top Shot is offering its Starter Packs for $19 at the time of writing. These Packs are only accessible to those who have bought fewer than five packs before. Thus, it caters to people who are new to the brand.
Every Starter Pack includes four Moments. Out of these 4 moments, three are common. 'Series 3 Base Set' Moments.  The fourth moment can be Common, Rare, or Legendary.
How to start collecting NBA Top Shot Packs
One of the reasons that NBA Top Shot first took off, and is still relevant now, is its easy entry point for newcomers. The top NFT Basketball collectibles are much more accessible than a regular NFT on the secondary market. Firstly, users can sign up for a Dapper Labs account with their email address. Once they've done that, they're ready to start shopping for Packs!
Can you buy NBA Top Shot NFTs With A Bank Card?
Yes! You can purchase NBA Top shot Packs and Moments simply with a debit or credit card. Another key point is that Moments and Packs on NBA Top Shot are all priced in USD. This means that you don't even need to have any crypto in order to buy Top Shot Packs. With that said, you can also purchase Packs and Moments using Bitcoin, Ether, Bitcoin Cash, DAI, and USDC if you want to.
What is Dapper Balance and Do I need it?
Dapper Labs does actually have its own kind of currency called Dapper Balance. Like the NBA Top Shot Packs and Moments, users can buy Dapper Balance using a debit card, credit card, or crypto. Dapper Balance isn't at all necessary to buy NFT packs in NBA Top Shot. However, Dapper Labs suggests that it may allow users to purchase moments faster.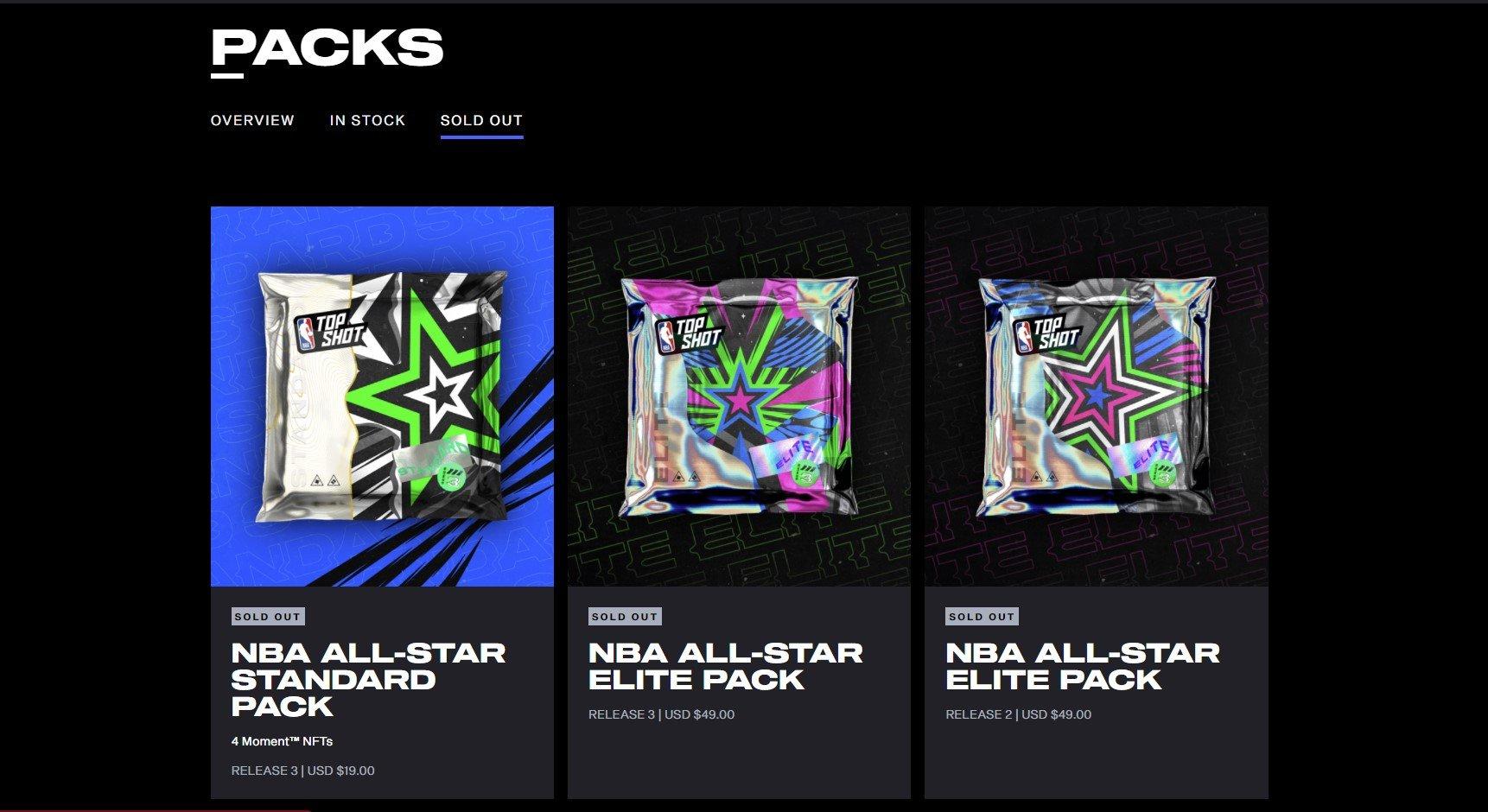 Can I buy Moments on the Secondary NFT Market?
Given the random allotment of Moments in Packs, Top Shot has a thriving secondary market for highly coveted NFT Moments. After all, just like with physical trading cards, there are countless NBA fans who would pay top dollar for an NFT Moment featuring their favorite player, or from a historic game.
How are Top Shot Moments valued?
Prices for Top Shot Moments on the secondary market depend heavily on rarity, the number of editions of the specific Moment, and the Moment's token ID. To that end, there are websites out there like MomentRanks and Evaluate Market with great tools for estimating the value of a specific Top Shot Moment.
The most expensive NBA Top Shot NFT sales
Given the success of NBA Top Shot, it should come as no surprise that there have been a number of major sales. In fact, 13 Moments so far have sold at or above $100,000. Notably, nine of those Moments feature the NBA's biggest star, Lebron James. This includes the most expensive Moment sale – a LeBron dunk from the 2020 NBA Finals that came in at around $230,023.
Can I buy NBA Top Shot Packs On the secondary market?
Given the nature of opening NBA Top Shot Packs, no. Unfortunately, you cannot buy Packs on the secondary market. Actually, many Packs require users to have "Trade Tickets", which they can only get by trading in moments. Thus, buying individual NFT Moments on the secondary market can also be a great entry point into the collection.
The future for NBA Top Shot
All things considered, NBA Top Shot has cemented itself as a massive NFT marketplace for a year and a half. It currently boasts over 800,000 users and has some high-profile backers including many current and former NBA stars.

While the road hasn't always been smooth for NBA Top Shot, and sales volume has risen and fallen as with NFTs in general, they still routinely sell out completely. Given the popularity of the NBA globally, and their NFT marketplace onboarding process, it seems fair to say that it isn't going anywhere anytime soon.
Learn More About the Top NFT Projects
---
All investment/financial opinions expressed by NFTevening.com are not recommendations.
This article is educational material.
As always, make your own research prior to making any kind of investment.