Two of the leading web3 companies, Polygon Labs and Immutable, confirmed their partnership to scale the adoption of Web3 gaming. Together, the teams aim to use their multi-billion-dollar gaming experiences to help gaming developers bring their vision to the Web3 space more accessible than ever. As a first step, Immutable adopted Polygon's new zkEVM technology to reduce transaction fees, all compatible with Ethereum.
Why Did Immutable and Polygon Labs Partner?
Starting this season, the central Web3 gaming platform Immutable joins forces with Polygon Labs to revolutionize the blockchain gaming sector. Accordingly, the two companies aim to combine their most innovative products and services to facilitate gaming developers' Web3 activity. In the long run, this move will encourage the 3 billion active gamers and creators to join the blockchain sector.
In essence, Polygon simplifies the technological aspect of Web3 gaming, such as transactions. Meanwhile, Immutable holds some of the most user-friendly platform products for gamers.
This groundbreaking partnership began with Immutable adopting Polygon's zkEVM technology.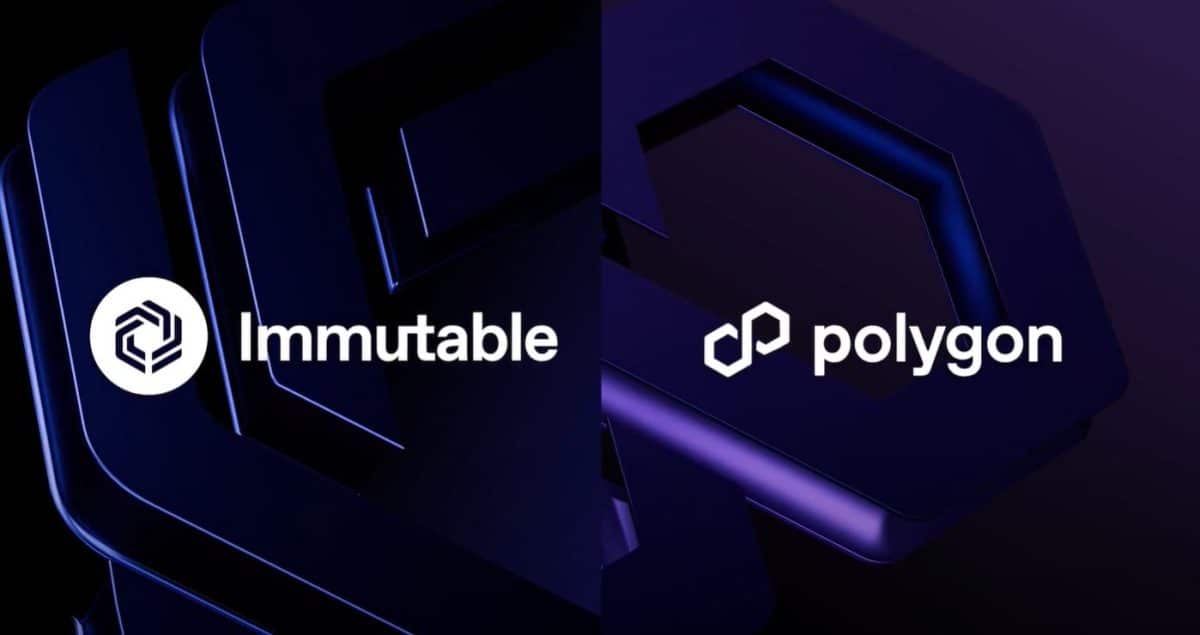 Immutable zkEVM: How Will the New Tech Accelerate Web3 Gaming Adoption?
To summarize, Immutable zkEVM is an sk-rollup designed using Polygon's structure and Immutable's platform support. Simply put, gaming developers using the Immutable zkEVM and their platform to build Web3 games can create games faster, cheaper, and cleaner than before.
Notably, Polygon's zkEVM technology is already appreciated for offering low transaction fees and faster processing. Most importantly, these features are fully compatible with the Ethereum blockchain.
"By combining the #1 web3 gaming platform – currently serving hundreds of game studios and millions of players – with Polygon's best-in-class zkEVM technology, we are building an Ethereum-centric gaming ecosystem that is poised to take web3 mainstream and bring digital ownership to millions of people around the world," said Immutable Co-Founder Robbie Ferguson.
Can this Partnership Change Web3 Gaming as We Know It?
Polygon Labs and Immutable have plenty of experience in the blockchain gaming niche. After all, Immutable Games launched the first NFT trading card game, Gods Unchained, which skyrocketed to success shortly after its release. The team is currently developing a highly-promising multiplayer RPG – Guild of Guardians.
Meanwhile, Polygon Labs boasts over 1.18 million smart contracts created to date. The platform gained popularity globally due to its clever Ethereum scaling solutions for the Polygon protocols.
---
All investment/financial opinions expressed by NFTevening.com are not recommendations.
This article is educational material.
As always, make your own research prior to making any kind of investment.