Calling fellow DeStorm Power fans, today is THE day! The Genesis Collection: MetaTars will drop later today at 8 PM PST. This NFT collection distincts itself from the crowd as it serves as a gateway to a complete entertainment system. Holders of the series can join exclusive virtual concerts, festivals and private parties. Recently, the team held a pre-sale and they sold out in only 30 minutes!
This utility-based initiative focuses on business, creativity, art, and many more. The like-minded individuals will have ownership and decision-making power within the community. DeStorm Power is excited to share his artistic and creative talents through the metaverse. In addition, he believes that owning a piece of this NFT is definitely a good investment.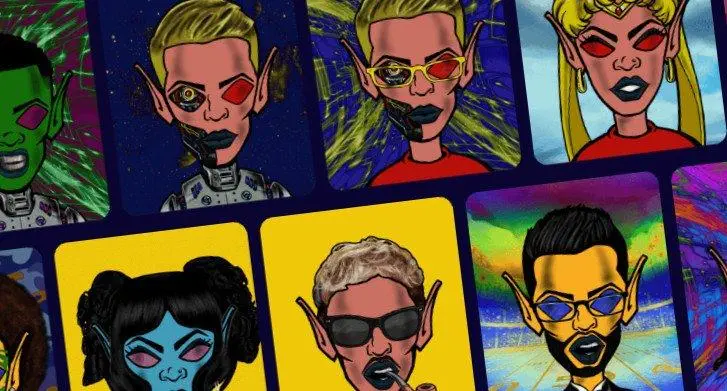 DeStorm Power's MetaTars
The MetaTars collection is an alien NFT featuring 666 alien-like humanoids. The Genesis Collection represents the first of DeStorm's Power's NFT series. Subsequently, the Exodus Collection: UltraTars will follow. DeStorm is scheduling a giveaway, including 33 NFTs and $5,000. Besides, there will be a big bikini yacht party in LA, only accessible to MetaTars holders.
The goal now is to collect all five colored faces of MetaTars, two StarTars or two ShadowTars. Complete sets will grant one free UltraTar when it releases. Exciting? You bet!
NFT Brands Inc.
NFT Brands Inc. is located in Beverly Hills, California. Basically, the company works with many brands, celebrities, and key public figures, offering a turn-key solution for them to launch NFTs and metaverse projects. Presently, they have a team of 100+ professional designers, blockchain developers and content specialists. With this arsenal, they promise to turn an idea into a collection in a few weeks' time.
---
All investment/financial opinions expressed by NFTevening.com are not recommendations.
This article is educational material.
As always, make your own research prior to making any kind of investment.