The world's first NFT resident artist, Sassan Behnam-Bakhtiar, has unveiled his groundbreaking work. The collaboration also involves Kamiar Maleki, Volta art fair director, and an unnamed collector, and includes six digital pieces at Grand Hôtel du Cap-Ferrat.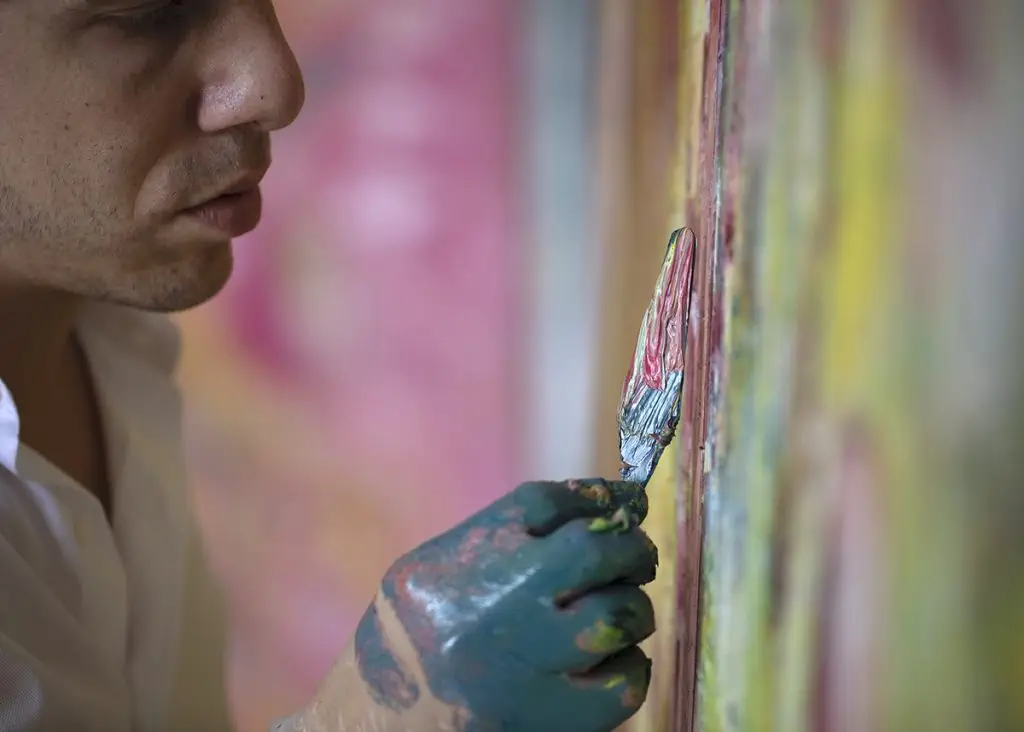 The prestigious address is on the French riviera and was already recognised for its art collection. This now features six individual paintings of flowers, which unfurl in response to pulses. This set hangs in the conference room.
Similar imagery appears in the lobby, too, and UK digital artist Vector Meldrew (aka Alex Johnson) has created a 90-second NFT from this. The token shows the art dissipating into rainbow-coloured gumballs. These fragments then turn into diamond-like prisms.
UK rapper Tinie Tempah made the soundtrack for the transitions. Now, a further five paintings from the collection will be minted as NFTs. Each lasts 30-seconds and will be sold on Nifty Gateway from 21st July.
NFT Resident Artist Sassan Behnam-Bakhtiar is Grounded in the Real World
Behnam-Bakhtiar's work is rooted in digital and the metaverse. But this project is grounded in reality, and seven days all three men spent at the Grand Hôtel.
The IRL back story stretches further, too. In 2020 Tempah visited Saint-Jean-Cap-Ferrat, a new cultural space in southern France, and saw Bakhtiar's exhibition, 'Rebirth'. Both men then decided to work together, with the intention of bringing music and painting into one grand piece.
As for Meldrew, he had already collaborated with Tempah in the past. 'About To Blow' was a London 2012 Olympics campaign featuring Mo Farah. Sadly, though, it didn't go to plan as then-London Mayor Boris Johnson accused the trio of inciting terrorism. Of course, this was not the case. Nevertheless, with that in mind, everyone involved this time will be hoping for less controversy.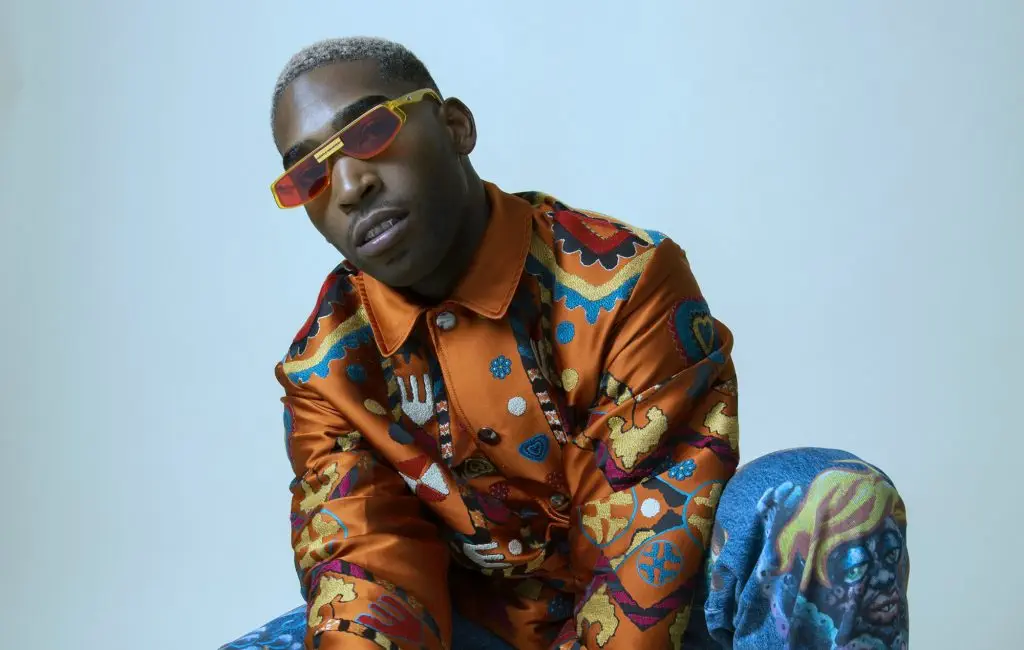 What the Artists Have to Say
As we all know, you don't get involved in groundbreaking digital art without having something to say on the subject. This is certainly true of NFT resident artist Sassan Behnam-Bakhtiar. Hence he shared some thoughts with The Art Newspaper:
"We wanted to take a step back and connect our physical environment, this beautiful planet, with the digital movement that is pushing ahead constantly," he said.
Not wanting to be left out, Meldrew also had some points to make. "The internet has felt dystopic and no longer about the liberties it was created for. NFTs have changed that. It feels very much to me like when I was a teenager in internet chat rooms."
What Else did the Residency Involve?
Over the course of their Grand Hôtel stay, the trio took part in a number of activities. The culmination of this was a live rap and painting session, where Tempah dropped rhymes as Bakhtiar created visual imagery.
Members of the audience were invited to participate, with attendees adding splatters of paint to the large canvas. This unique 'concert' is now being turned into the seventh NFT in 'Present the Future'. The token will include edited drone footage from the event.
The art world is always exploring new ways of using NFTs. We recently reported on how NFT gallery spaces are now found in the real world. Meanwhile, Queenly just launched as the first queer cryptogallery.
And in other news, the world's largest NFT exhibition space is opening in New York City. Of course debate over the benefits to the arts of non-fungible tokens wages on. As a result last month we published a long read about the situation. 'Are NFTs Another Tool of Systemic Discrimination in the Art World?' looks to determine whether promises are being delivered. These include decentralised ecosystems, greater democracy and more varied revenue streams.
---
All investment/financial opinions expressed by NFTevening.com are not recommendations.
This article is educational material.
As always, make your own research prior to making any kind of investment.