After a long wait, the Invisible Friends collection's mint date has been set for February 23rd. Sit tight! as they will announce the mint price tomorrow.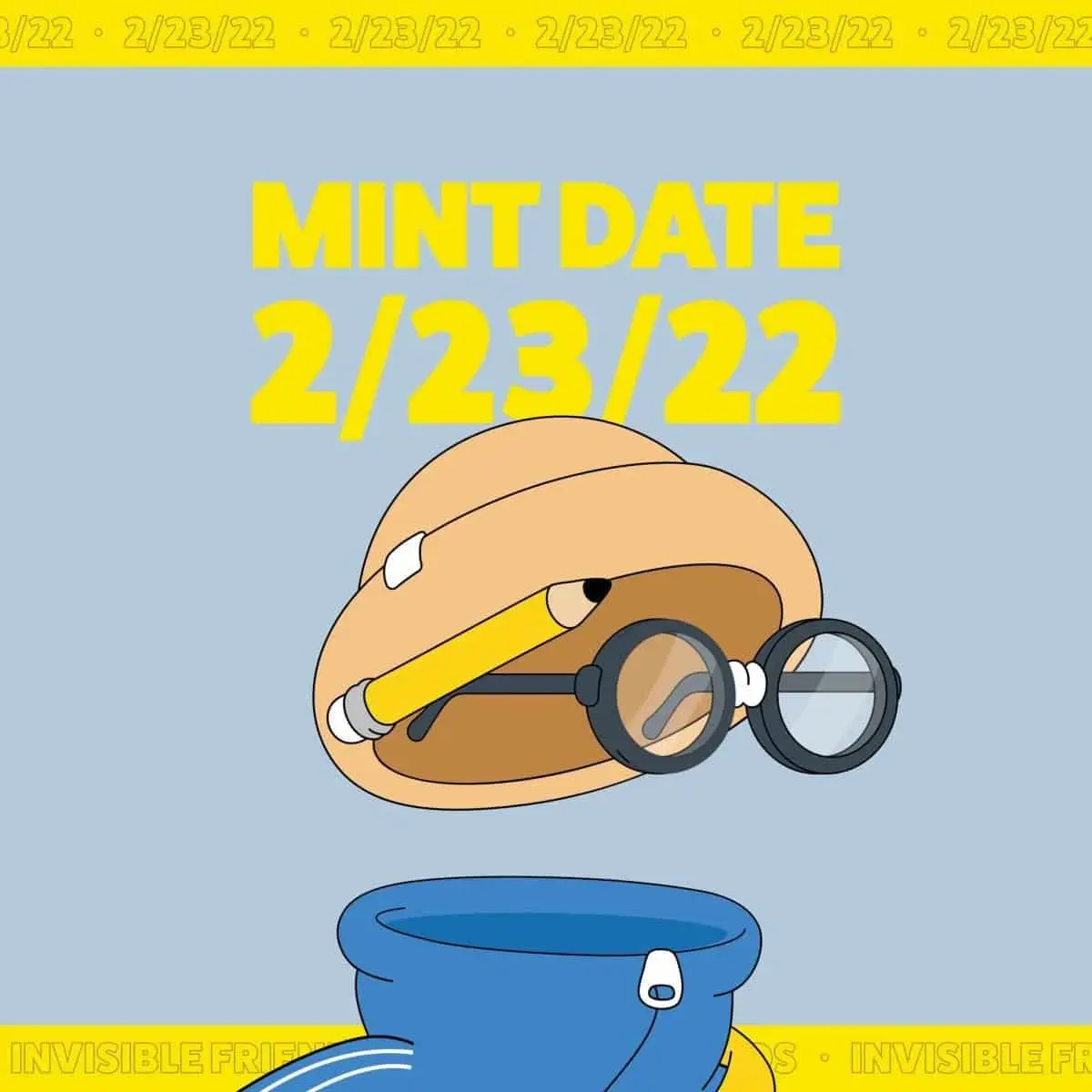 Clearly, Invisible Friends is one of the most anticipated NFT projects out there. With over 451K followers on Twitter, enthusiasts are trying their best to enter the whitelist.
Invisible Friends: Wrapping up
After a series of contests and creative entries, the project is coming to its final stages. The project team has already decided who will be on its whitelist.
In its journey, the collection also attracted some criticism from crypto Twitter. Likewise, few believe that the NFT team is exploiting people's talent for their own benefit. Allegedly, if members are not active enough, the NFT team simply removes that entry from the whitelist.
Furthermore, the project has faced controversy over the last few days, with fraudsters creating a fake presale website. However, the NFT project quickly responded to the phoney Invisible Friends website, warning fans about the scammers.
As mentioned, the NFT collection features 5,000 animated NFTs created by animator and illustrator, Markus Magnusson. Although Magnusson is the creator of the Invisible Friends NFT collection, the collection itself is part of the Random Character Collective. Previously, they launched two other projects, SlimHoods and Mood Rollers. Given that, 50% of the WL spots are reserved for SlimHoods and Mood Rollers holders.
Excitedly, the team intends to conduct some public games and contests in the future.
---
All investment/financial opinions expressed by NFTevening.com are not recommendations.
This article is educational material.
As always, make your own research prior to making any kind of investment.