SET-listed Jay Mart was on the verge of launching Thailand's first NFT Collection featuring nine celebrities. However, Murphy's Law hit the project as Thai SEC issued a ban on Meme Coins, Fan Tokens and NFTs. Jay Mart confirmed that the launch would push through but the NFTs will be listed on foreign exchanges instead. 
Dissecting the Ban
According to reports, the Thai SEC imposed the ban amid increasing reports of scams involving meme coins, fan tokens and NFTs. It was also motivated by the volatility and inflated prices of NFTs.
Despite the ban, Jay Mart Chief Executive Adisak Sukumvitaya confirmed that the launch and trading activity would not be rescheduled. Instead, the NFTs will be listed on foreign exchanges and launched under Jay Mart's subsidiary, J Ventures.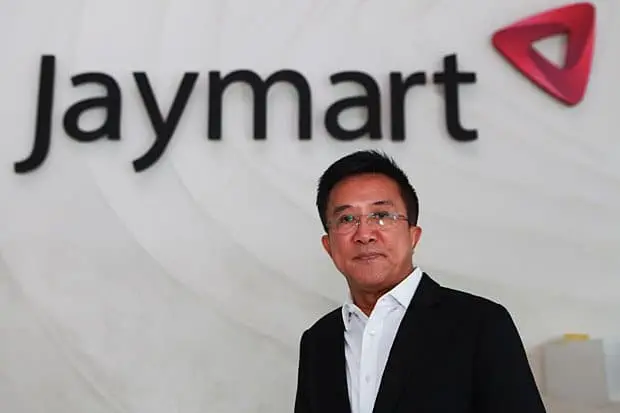 Sukumvitaya reiterated that local traders can still buy and trade NFTs on foreign exchanges. However, he admitted that: "One impact of the regulation is traders on foreign exchanges may not know as much about Thai celebrities as Thais." 
Jay Mart maintains that it informed and consulted Thai SEC about its plan to launch NFTs this year. The company also expressed support for the initiative. The company believes that the Thai SEC is implementing the ban to ensure customer protection and ward off fraud transactions. They remain optimistic that the restriction will be lifted soon.
Jay Mart's Plan B
The NFT Collection affected by the ban features nine Thai celebrities including a stand-up comedian (Udom "Note" Taepanich), singer (Palmy) and a Buddha amulet Collector (Boy Thaprachan). The NFTs represent career highlights of the featured artists such as Palmy's first concert, Note's first stand-up show Diew and Boy's first-ever amulet. 
Jay Mart intends to champion the utility token ecosystem in Thailand through digital assets and maximize the NFT trend. In line with this, transaction fees are in JFinCoins which J Ventures operate. In addition, J Ventures can also earn exchange transaction fees known in the industry as gas fees.
Sukumvitaya shared that several companies from various sectors have expressed intent to launch their own tokens as part of the product offering and loyalty program. These include businesses in the property, airline, entertainment and transport sectors. 
Crypto versus regulators
Cryptocurrencies have always been at odds with regulators because it is purely digital. Thus, it's not beholden to country borders or specific agencies within a government. Secondly, it is very subjective and there are no clear standards. Let's look at the US as an example; Commodity Futures Trading Commission(CFTC) treats bitcoin as a commodity while the Internal Revenue Service (IRS) treats it as property. Even the Australian Tax Office is sending notices to its citizens to report Crypto and NFT Gains.
News about regulations affects the price of Bitcoin and Altcoins. For example, when Chinese regulators signaled a crackdown on the use of digital coins, Bitcoin lost 30% of its price. It triggered a market-wide crash that wiped out more than $1 trillion off the crypto market cap. 
There are also wins for the crypto space in terms of regulations. Recently, in a world's first, El Salvador adopted Bitcoin as a legal tender. 
---
All investment/financial opinions expressed by NFTevening.com are not recommendations.
This article is educational material.
As always, make your own research prior to making any kind of investment.