Johnny Depp released his own art as NFTs! Yes, you can get one of 11,111 NFT portraits under the title: Never Fear Truth. The decorated actor expressed his love of art and the meaning behind his collection in a heartfelt interview. The Johnny Depp NFTs feature portraits of his personal friends and heroes, a reflection of their character and how they have inspired him. In addition, he added a portrait of himself, his dog, and a character inspired by his son's dream.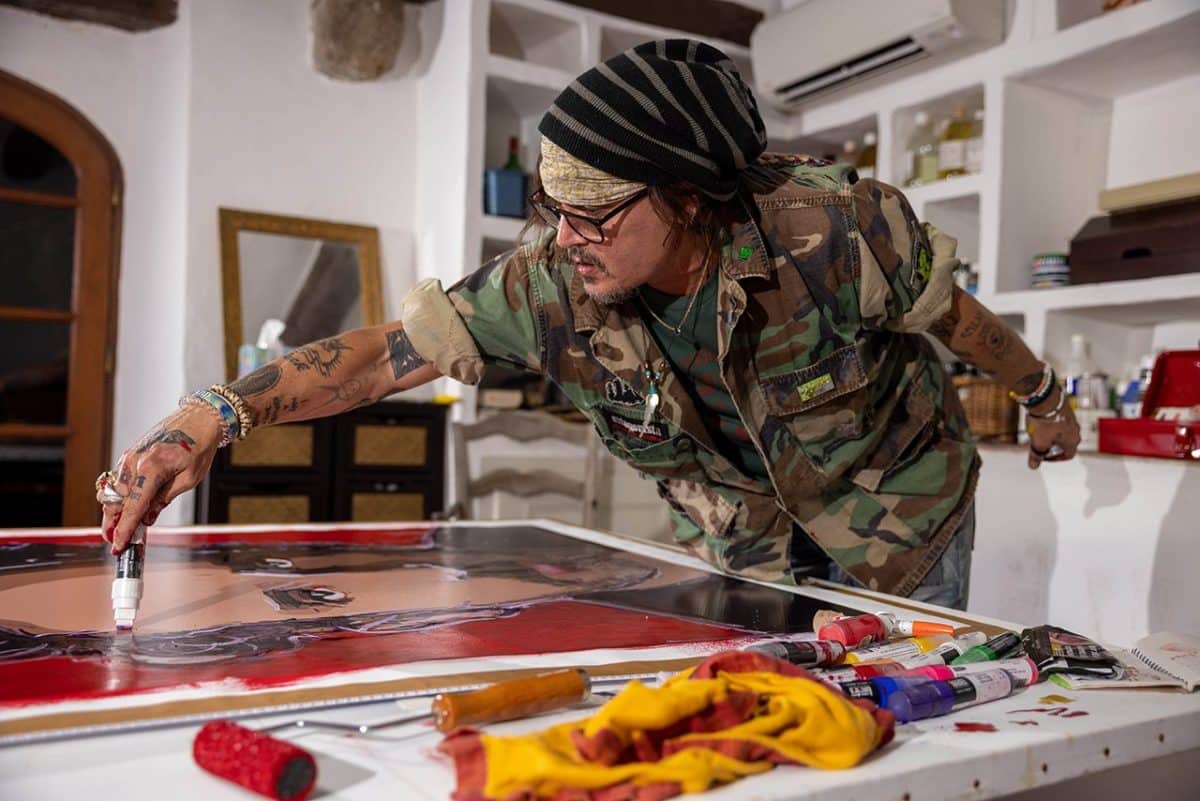 Johnny Depp Makes Art?!
The Golden Globe Award winner combines 'Pop Art' and 'Street Art' in his first public revelation of his art. Art has always been an important outlet for his creativity, even before acting and music in which he has seen great success. It released in May 2022.
What is The 'Never Fear Truth' NFT Project
The ownership of any Johnny Depp NFTs grant access to an innovative community where people can collaborate on creative projects. At first, the community was open to everybody. Post launch, the Discord is only accessible to NFT holders.
What's more, holders also receive a physical art piece, printed on Somerset 410gsm Satin paper using professional acrylic inks. Each physical art piece has a unique NFT number and Johnny Depp's official art certification. Then, they also use a 600mmX600mm canvas, with a 500mmX500mm image. In the future, these holders will also receive priority access to rare Johnny Depp NFTs.
Johnny Depp's NFT Roadmap Involves Giving Back
In short, this project does not have an outright roadmap at the moment. However, future activities could include metaverse partnerships, IRL shows, and the NFTs' ability to drive art, music, and film projects.
Johnny was always active in giving to charities and being part of the community. Accordingly, 25% of the proceeds from Never Fear Truth NFT Collection follows in that vein.
So far, the list of charities benefitting from the NFT sale includes the Los Angeles Children's Hospital, Great Ormond Street Children's Hospital, the Elizabeth Taylor AIDS Foundation, Perth Children's Hospital, and The Gonzo Trust. Meanwhile, they are also offsetting carbon emissions caused by Ethereum's proof of work consensus mechanism.
Never Fear Truth NFT Raffle
The team used a fair raffle to distribute its NFTs. After the raffle, they deployed the NFTs in a public sale. The selected participants received a random artwork, only revealed after the final sale.
How Many NFT Art Pieces Did Depp Make?
Although there are 11,111 NFTs, only 10,000 were available during the May sale.  Johnny Depp's team reserved 1,111 pieces of art for the Never Fear Truth team. Apparently, these 1,111 pieces will be locked for 3 months following its release, with 25% being unlocked each month thereafter. This policy ensures impartial operations from the team.
The list of celebrities in the NFT space continues to grow and we can't wait to see who's next!
---
All investment/financial opinions expressed by NFTevening.com are not recommendations.
This article is educational material.
As always, make your own research prior to making any kind of investment.