The Karafuru collection has made a remarkable entry into the world of NFTs! In fact, in less than two weeks since the project launched, it has seen sky-high trading volume on the secondary market. In truth, Karafuru has already become a major NFT collection in its fairly brief existence.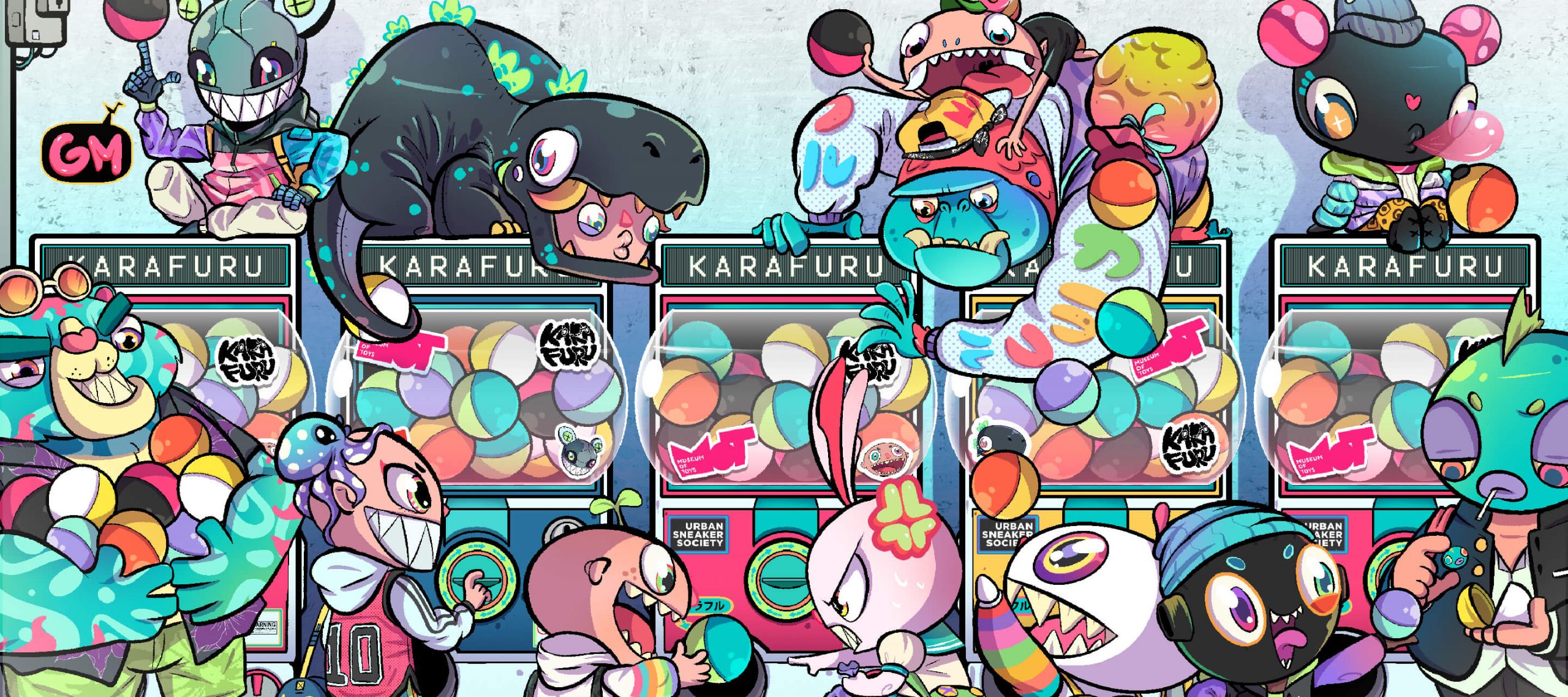 Karafuru NFT collection an instant success
As noted above, the rise of the Karafuru NFT collection has been nothing short of meteoric. To illustrate, the project first announced itself to the world via Twitter and Discord in mid-January. Since then it's gotten over 165,000 followers on its Twitter and almost 85,000 members on its Discord server.
And it has backed up its massive online presence with some very notable sales numbers.
For one thing, Karafuru launched with a 12-hour presale on Feb.4 and a public sale the following day. The presale price was 0.2 ETH, while the public sale was a Dutch auction that started at 0.5 ETH, with the price going down by 0.25 ETH every 10 minutes until a minimum public sale price of 0.2 ETH.
Not only did Karafuru sell out its mint at lightning pace, but its secondary sales volume has been ripping ever since its mint. To that end, the floor price for the collections sits at 3.15 ETH at the time of writing. Karafuru has also hit an impressive holder count of over 3600 on its way to more than 3oK ETH in secondary sales volume.
To put this all into context, besides sitting in the top 3 NFT projects on OpenSea's ranking of top collections by seven-day sales volume, Karafuru has already cracked the top 45 projects by all-time sales volume. Without a doubt, this is an incredible achievement for a project less than two weeks old.
Indonesia's Museum of Toys teams with talented NFT artist for the project
To sum up, Karafuru is an NFT collection that came out of a partnership between the Museum of Toys in Jakarta, Indonesia, and Indonesia-based artist, WD.WILLY. The collection style matches the super-colorful and vibrant style of WD.WILLY's existing work. Indeed, the style is unmistakable in the many eye-catching Tezos NFTS on the artist's Hic et Nunc page.
Besides the bright colors, other things stick out about Karafuru. Most importantly is the inspiration it takes from Japanese cartoons. Although this is a very different style from the many anime-inspired NFT projects that have sprung up over the past few months.
What's more, the Karafuru NFTs were generated from more than 1000 possible trait combinations, and feature 12 different characters. Each character has a backstory and lore outlined on the Karafuru Discord server.
It seems that these first NFTs are just the beginning for Karafuru and the Museum of Toys. After all, the project roadmap points to some major things to come. To list, this includes IRL events, merch, 3D versions of the Karafuru NFTs, and real, physical toys. Of course, all of this spells exciting possibilities for the Karafuru universe across many different mediums.
One thing is for sure – with its mind-blowing numbers since launch, the Karafuru NFTs have had a dream start. One could even argue that the only projects that have launched in 2022 with comparable success or hype are PhantaBear and HAPEBEAST. It will take some doing for Karafuru to maintain its momentum, but the team is starting from a fantastic place.
---
All investment/financial opinions expressed by NFTevening.com are not recommendations.
This article is educational material.
As always, make your own research prior to making any kind of investment.